Reality TV's Nicola McLean was gorgeous from head to foot at  the Waldorf Hilton Hotel in London on March 11 where she was attending the 2012 Tesco Mum of the Year Awards.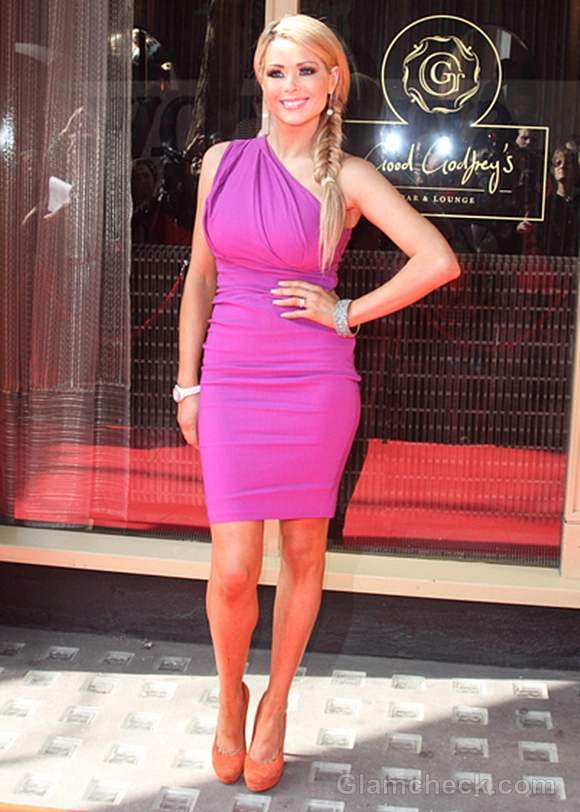 There are several eye-catching aspects of her ensemble as is quite obvious. Her purple  one-shoulder dress, her stunning hoop earrings, the seductive dark eyes, the show-stealing diamond cuff and her shimmery pumps – all to-die-for and a very stylishly put-together ensemble overall.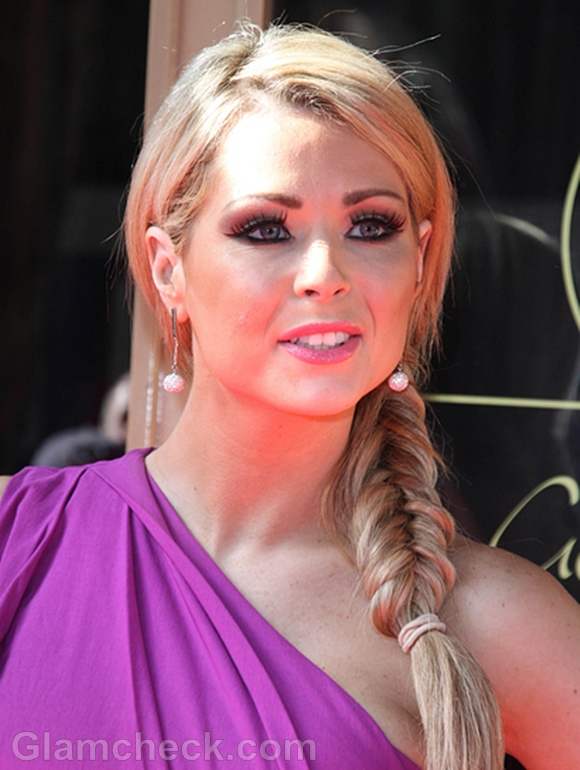 Nicola finished off her perfect red carpet look with a beautifully done side fishtail braid. Her blonde hair looked soft, smooth and neat. The braid was fashioned in a relaxed manner and tied together with a simple band.
Fishtail braids were all the rage in 2011. Seeing how absolutely amazing and practical they are, we're sure we'll be seeing more of them on the red carpet this year too.
Get the Look
Wear a fishtail braid with any outfit to up your chic quotient immediately. You can wear it for a party, to work, a casual get-together with friends or just to hang out at the mall. Even a shabby fishtail braid looks ultra stylish, a look we've seen several celebs sport on the red carpet too.
Image: P R Photos