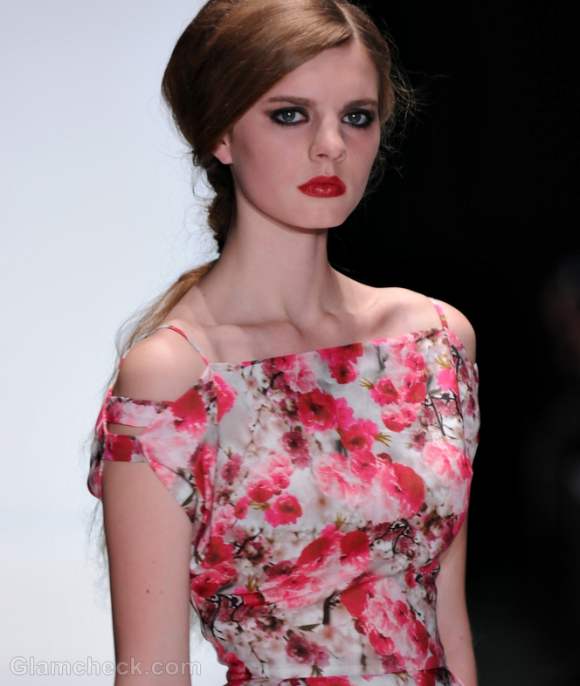 Nikolay Krasnikov's S/S 2012 collection at the Mercedes Benz Fashion Week in Moscow presented a very wearable range of floral dresses. Floral dresses have been the high point of summer style for the past few years, in fact it is a staple that always makes a return and one can never really write it off as a "has been style".  Therefore, we choose Nikolay Krasnikov's Floral Dress as the Style Pick of The Day.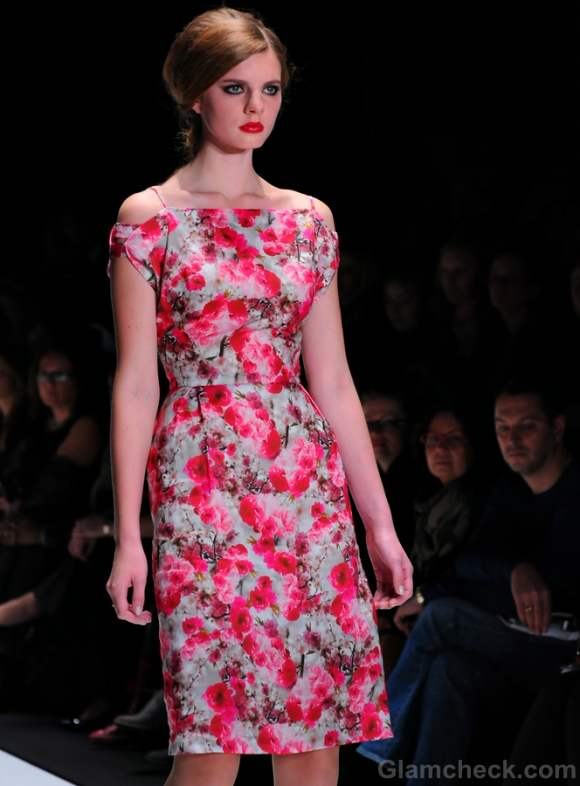 What we like about Nikolay Krasnikov's Floral dress in particular is the vibrant colors used and the big floral patterns used.
How to wear a floral dress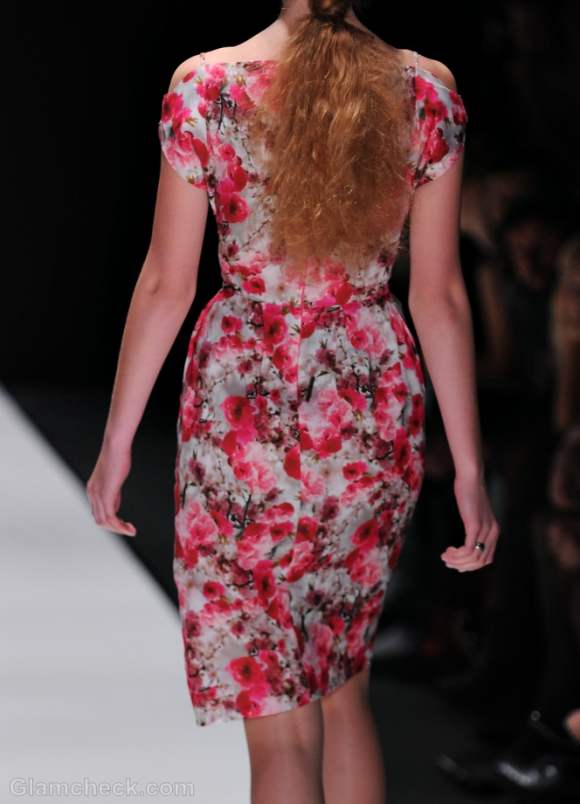 The first thing that you should remember when sporting a floral dress is that less is more, when it comes to the accessorize. This is because the floral print in itself is the highpoint of the ensemble; therefore there is no need to "crowd" the look with excess "jazz".  So, you have to keep this point in mind while choosing the accessories, handbag and shoes. See that they are in solid colors, and not printed, in order to avoid a clash – unless, of course you thrive on drama and want an "out and out dramatic" look. This, however, is not for the faint hearted!
Kitten heels, wedges, pumps and ballerinas look really good with a floral dress, so you could try out this combination.
A belt, thin or medium broad, cinched at the waist can accentuate the look of a floral dress further.
You can take a look at celebrities like Amanda Seyfried and Alysson Paradis to know how they are rocking the floral dress, and to take a tip or two. 
This summer flaunt the floral dress, irrespective of the style and cut of the attire, i.e. whether it a shift-style floral dress or a tunic-style floral dress!
Image: Shutterstock