We saw fashion luminaries flocking all around; celebrities, editors and buyers who were dressed-to-impress competing against each other yet there to watch the "out of the world" collection presentation of the famous Russian designer Tatiana Parfionova for Spring summer 2012 during Volvo Fashion week held on October 24 2011 at Congress Hall of World Trade Center, Moscow, Russia.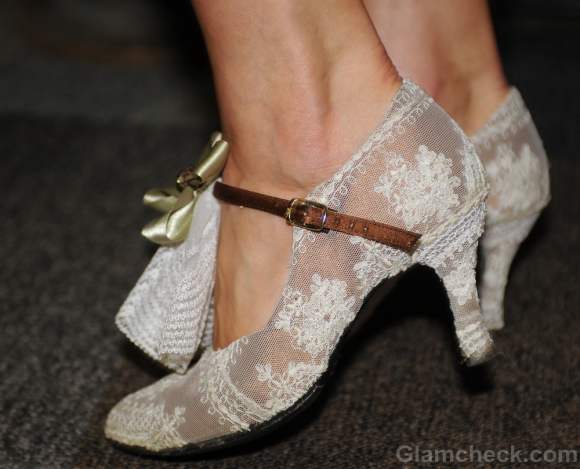 Tatiana sparked the rebirth of the "Elizabeth goes to the garden for a walk" look and mixed it with beautiful elements from the culture of her natives. This "Lady-in-waiting's Garden collection" found its way to the catwalk with beautiful references from the Russian theater and dance along with hints of "see how the flowers bloom in spring". The collection had the models adorned in plush volume dresses, coat dresses in velvets, brocades, silk and the prints inspired by the love of nature or pretty patterns- paisleys, rosettes or anything that looked like a unique piece of art.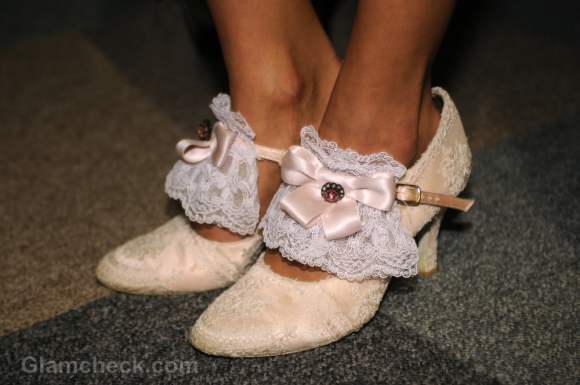 Though the classical music in the background grabbed our attention in a spur of a second, our eyes couldn't stop glaring at the kitten heels which sang more than just glitter and gleam. Who needs tower-height stilettos if their charm and grace can be shown through these eye-catching kitten heels, which gave the models the eccentric style they needed.  The show with these ultra-chic kitten heels seemed to be a ballet performance being staged by these models in their girly yet phenomenal costumes.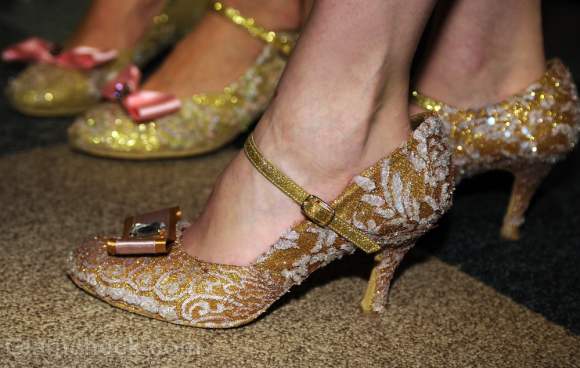 These kitten heels signify the love a girl has for her favorite pair, and each pair strikes a note of elegance and drama with laces, bows, net, stones, straps and bling. The colors used were neutral mainly whites, golden and brown. All the kitten heels carried with them the same silhouette but a play of such gorgeously scintillating surfaces and detailing, that one could secretly pretend they stole it from their grandmother's vintage collection or had the Victorian Era queens pass it to them.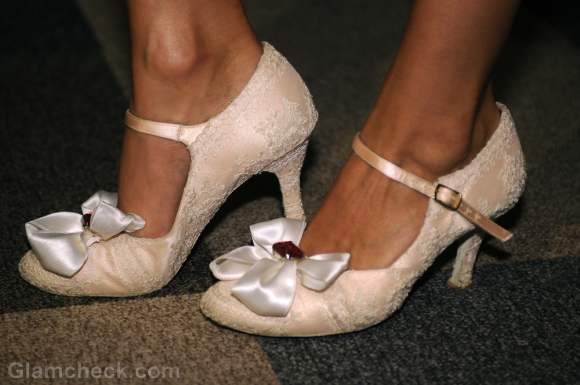 The extremely girly shoes had a 2"-3" heel with a triangular round shape in front and a strap to support. The body of the shoe was either carved in subtle transparent white lace or translucent off-white lace with add-ons of satin ribbon bows or lace on the strap or the shoe front.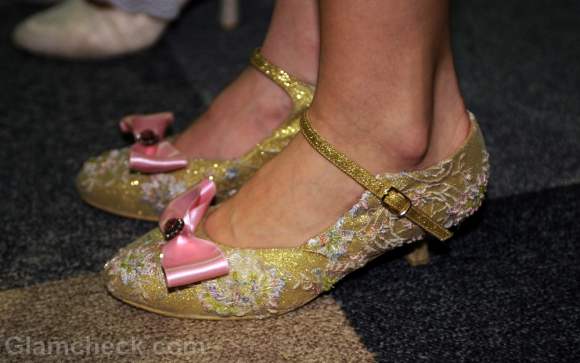 We saw some kitten heels in eye-jarring golden printed bling net, finished with colored bows and stone stick-ons or multiple satin ribbon bows all across to jazz it up.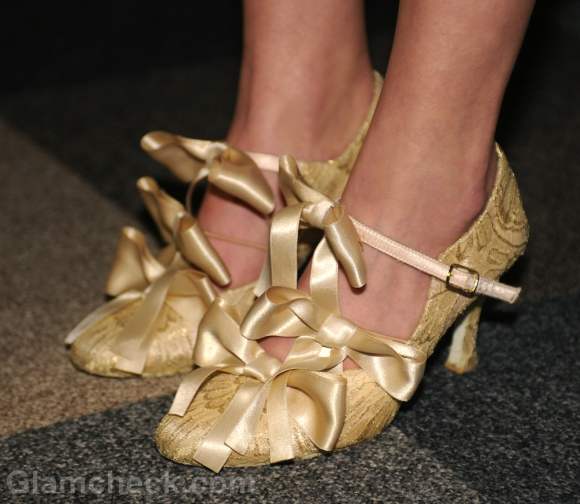 Unlike other ramp-shows, the kitten heels in this collection presentation were remarkable and were a "cherry on the cake" for this collection to be the "belle of the ball" during the Volvo Fashion Week.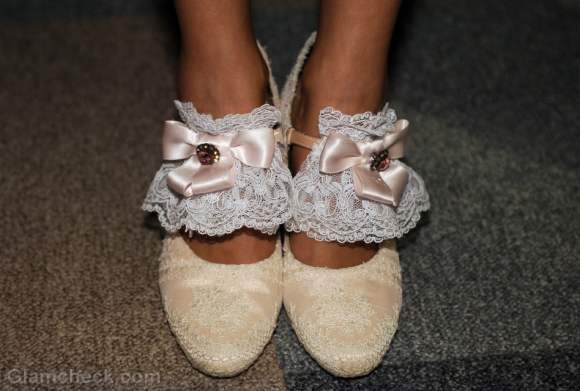 We wished Fairy Godmother really existed, as we have our hearts set on not only one but all these exquisite pairs of footwear and they could be our first move in our instant glam plan.
Image: Shutterstock