We're so used to seeing R&B singer Kandi Burruss in short or medium length hair that we almost didn't recognize her as she arrived at the Gallery Nightclub at the Paris Hotel and Casino in Las Vegas, Nevada on April 13 to celebrate her new TV series on Bravo "The Kandi Factory".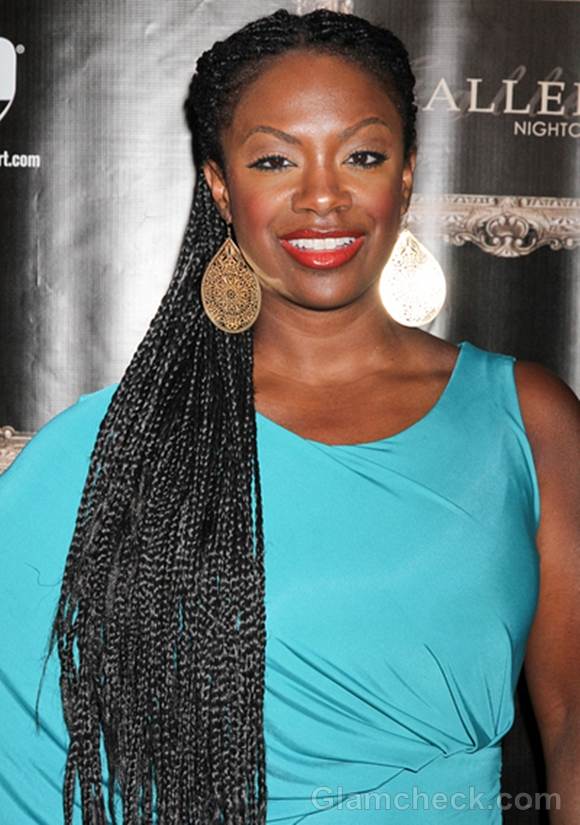 The curvy celeb poured her curves into a gorgeous teal dress which she paired with golden stilettos and gold hanging earrings in a tear-drop shape. The loveliest part of her whole ensemble though was her lovely new do.
Kandi's black hair was done in long, skinny braids that reached to well below her waist. It looked regal and magnificent. Pulled back into a ponytail with the 'tail' part of it swept over her right shoulder made the braids look even better.
We love Kandi's new look and think it has some pretty awesome potential. It can be worn up in a bun for elegance, tied into a high sexy ponytail for the beach, and even left loose for extra pizazz. What do you think of Kandi's do? 
Image: P R Photos