Everyone is looking for a reason to beat the heat this summer. With the sun getting hotter and hotter by the years, our trend books look out for the coolest style to beat this horrendous heat.  There are a lot of ways in which you can save yourself from the scorching heat like wearing cotton and linen and blends of fabrics which will allow you to breathe.  But the one major thing we can really work upon is the color.
No one wants to wear a dark color and roam in the sun. The depth of the color allows it to absorb the heat, hence making you feel irritated with the temperature. So pick up colors which are best in reflecting the heat. Our celebs have been doing that and so should you. We picked up a few style trends in terms of color and saw the major dominance of white in most of the celeb wardrobes.
Firstly we spotted American teen actress, dancer, singer, and model Bella Thorne at the Nylon Magazine's 13th anniversary at Smashbox, LA. The 14 year old teenager definitely has a very simplified style.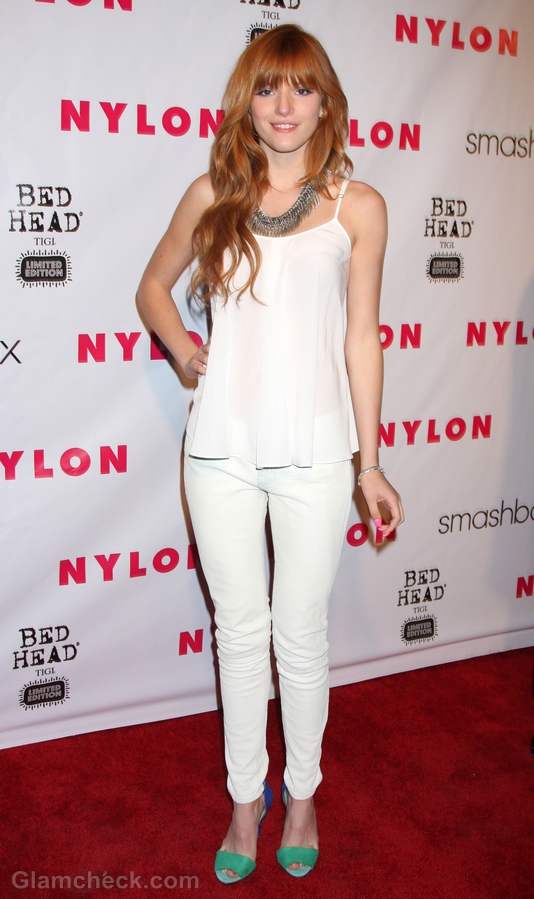 She was seen in "AllSaints" gentle white camisole top with straight fit pants. To break the monotony she paired this ensemble up with a pair of turquoise shoes. We absolutely give her thumbs up for picking up the color and cuts which would be so comfortable and chic at the same time.
Then we spotted the talented American actress, singer-songwriter and voice actress Emily Osment.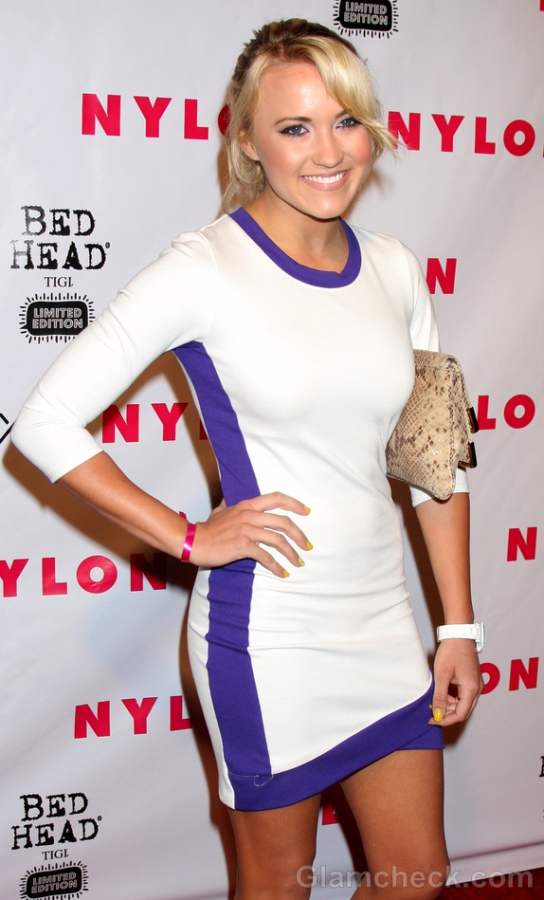 She was seen at the same event in a basic but yet uber stylish white knit dress with blue accents. It's a perfect combination to beat the heat and be classy at the same time. The knit is the ideal fabric to let you breathe and look oh so trendy.
Also spotted at the event was the graceful American actress Tiffany Hines.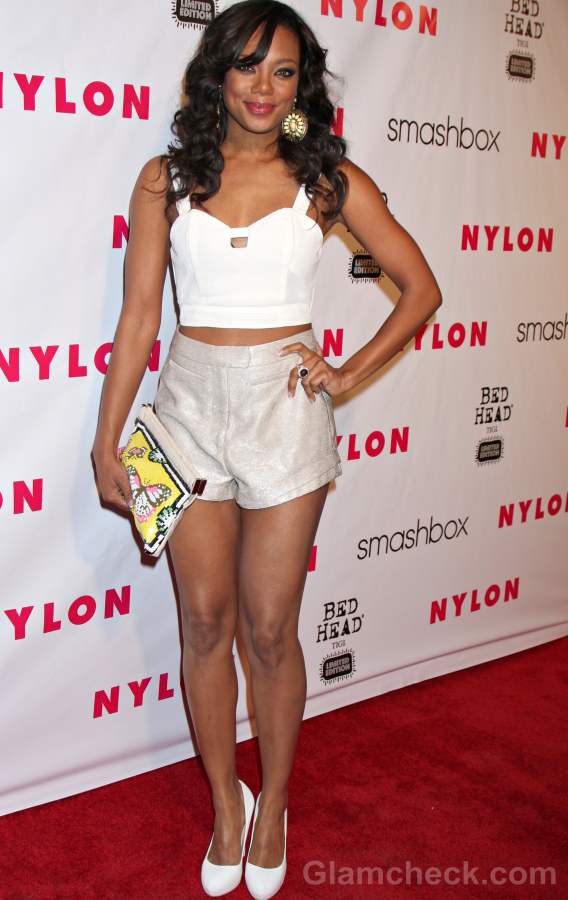 She was seen in white mid waist 50's – 60's bra inspired top and a pair of off-white mid waist shorts. A blast from the past yet impressive style to jump in and definitely one helluva choice for the summers! The white pumps and colorful clutch just added on to the look.
Lastly we caught up with the exceptionally talented actress Miaka Monroe.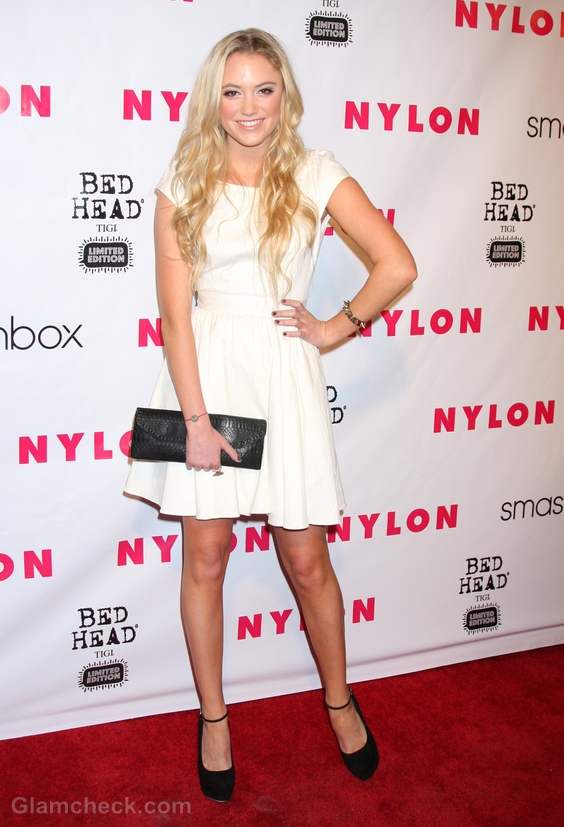 She was spotted at the same event in a heavenly white dress. It was picture perfect for the evening and such an everlasting style statement that never fails. As again it was a perfect piece to be picked up in a summer evening party.
So we have shown you what all styles can look ultra sexy and yet pass on for a summer test. Go ahead and search your wardrobe or just get something white between those black, blue and grays.
Image: Shutterstock