We spotted Aubrey O'Day in a lovely new hair color recently. She dyed her shoulder-length tresses a sassy shade of red which transforms her whole persona.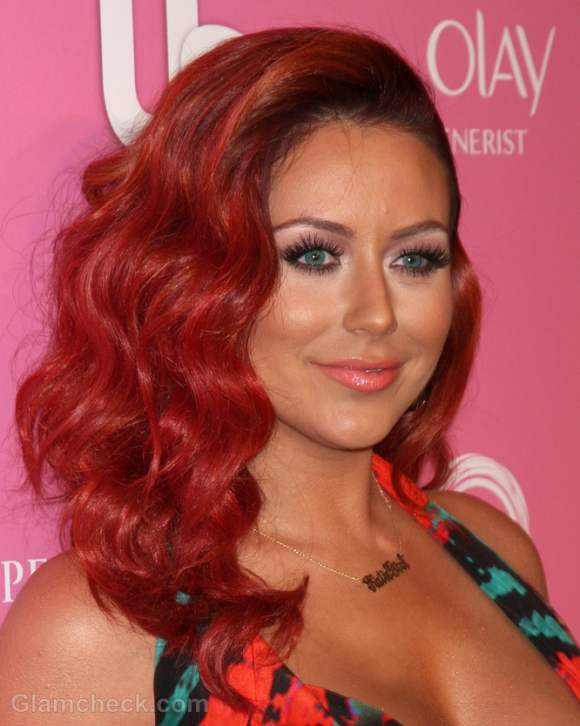 Fiery and very, very sexy, this carroty hue lends a warm glow to her complexion and makes her aquamarine eyes really pop.
Although the bulk of her hair is red, you can see that she has allowed the original color to peek through in almost imperceptible bits near the crown. This gives her hair a subtle dual-tone feel that ups the trend factor of her hair color even more.
Image: P R Photos