Corey Lynn Calter did an amazing job of turning models into otherworldly creatures at the Mercedes-Benz Fall/Winter 2012 Fashion Week. How did she do it? Like all things beautiful, there was an inherent simplicity to what she did – she applied neon eyeliner in a winged shape across the upper eye lid. That's it! And you can see for yourself how ethereal it made the girls look.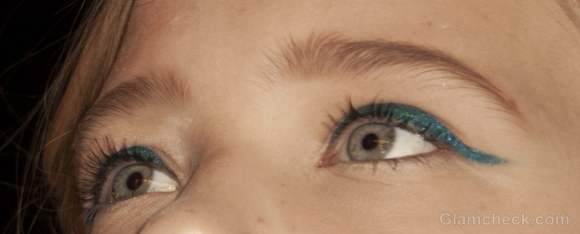 We love the neon winged eyeliner look because it's so spring! Having color on your eyes just takes your whole ensemble to a new level of fun and celebration of the season.
Neon winged eyeliner sounds like a grand idea – and it is. However, it's not as easy to do when you start out. It requires a steady hand, a lot of patience, and practice, practice, practice. Those last three are very important. We'll make the journey easier for you though. Here, step by step, is a short guide on how to apply neon winged eyeliner.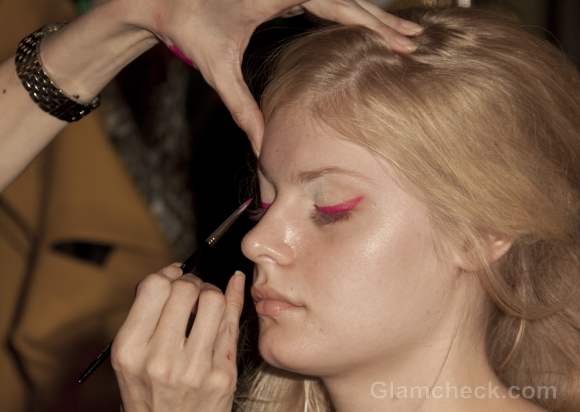 Get hold of the thinnest eye makeup brush you can find. Dip it into your liquid neon eyeliner.
Very gently but in one motion, drag the brush from the inner eye of your top eyelid till a little more than the outer corner of the eye. 
Apply the liner as close to the lash line as you can. This is the main trick.
Follow the natural contours of your lash line. Don't try to change the shape, not with neon eyeliner.
* Very, Very Important Tip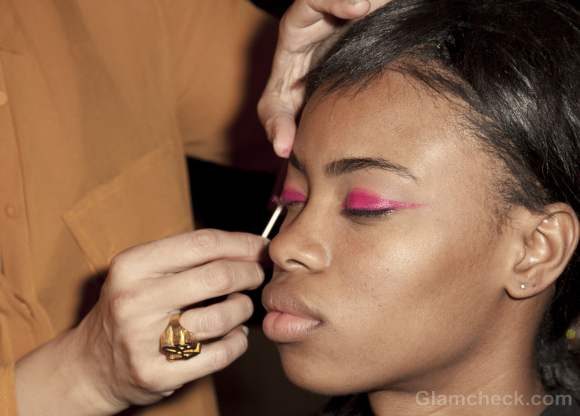 After applying your neon winged eye liner do NOT blink for at least 10 seconds. This will give the liner enough time to dry and you will be preventing smudging.
You have to take extra care when applying neon eyeliner. When eyeliner is black or brown it often blends into the skin and into the creases of your eyes when they are open. If the line is not straight or wavers a bit here and there it's not so noticeable. However, with neon eyeliner, every tiny waver will be quite obvious because the colors are bright and will stand out against your skin very clearly. You'll be committing a makeup faux pas, so get this right in the privacy of your home before trying it on for a day or night out.
Image: Shutterstock