Coca Rocha made quite an impression with the sleek ponytail she put her hair up in as she attended the 2012 Tribeca Film Festival at the Borough of Manhattan Community College on April 21 in New York City.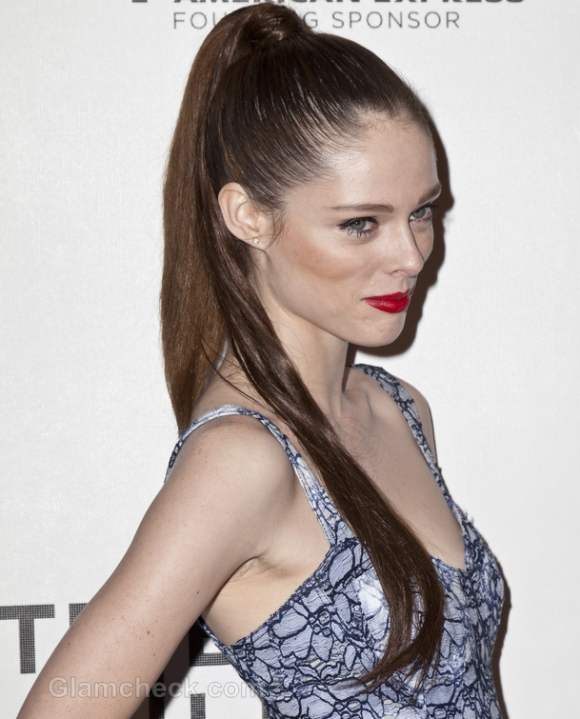 The sleek ponytail is a practical, versatile but highly sophisticated do that you can wear anywhere – to work, the beach, to a party, etc. It's a pretty simply hairstyle to create on your own.
How to Create a Sleek Ponytail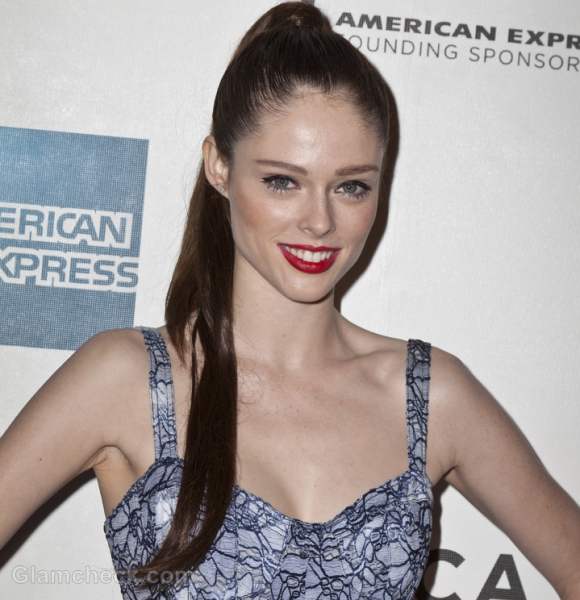 Before you begin on the actual hairstyle, you need to prepare your hair. Wash, condition and towel dry your hair. While it is still damp, apply a hair serum or hair gel for extra texture and hold.
Use a blow dryer to dry and straighten hair. Try a round brush for extra smoothness.
This hairstyle needs good hold to work so apply hair spray to straightened hair.
Brush hair into a high ponytail and tie with a thin scrunchy.
Take a few strands of hair from the ponytail and wrap tightly around and around the scrunchy until it is entirely covered. Pin or tuck the last bit into the wrapped-around hair, under the ponytail.
Finish off with another round of hair spray.
Image: Shutterstock