Lucy Pinder was one of the few bombshells to grace the world premiere of "Strippers vs. Werewolves" which was screened at Apollo Cinema in Regent Street, London on April 24.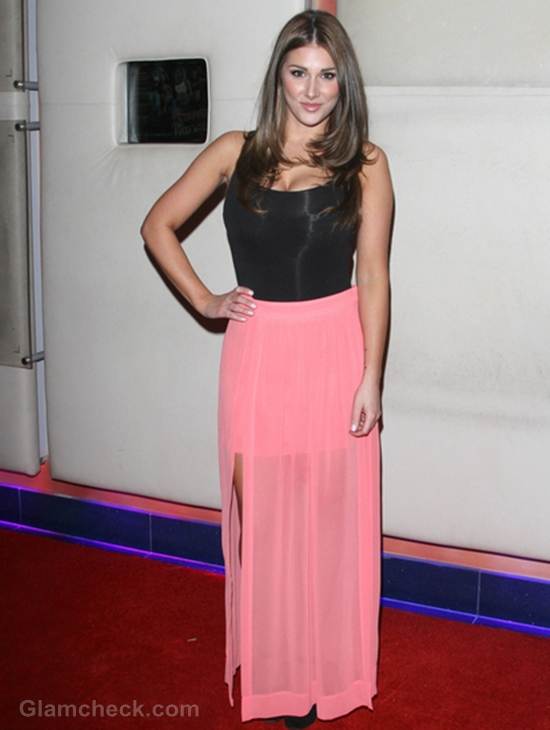 The glamor model paired a simple, low-cut, sleeveless black top with a short, watermelon-pink skirt which had a matching, floor-length sheer overlay with a thigh-high slit.
Diamond stud earrings and black heels were here only accessories.
Lucy's hair and makeup were simply stunning! Her long brown tresses were cut in layers, the ends blow dried inward to make them obvious, the rest of her hair left loose with a wanton but classy feel to it. Fake eyelashes with dark eye liner highlighted her feminine makeup. Her lips and cheeks were emboldened by a subtle shade of pink that matched the skirt. The overall effect was quite appealing.
Get the Look
Just because it's summer and you want to sport summery hues does not mean you have to abandon the classics. Black is eternally in fashion and you can still pair the color with other summer-inspired pieces of your outfit. It gives your ensemble a bit of a formal feel, allowing you to create a more elegant summer look with very little effort.
Image: P R Photos