Olivia Palermo, paragon of modern style, brought us something new to learn from each day she was at London Fashion Week. All her outfits are commendable so we're not saying that the one we're looking at today was the best of the lot. But considering it's spring and we're currently on the hunt for fabulous spring outfits, we thought that the ensemble she put together at the Unique show as part of London Fashion Week Fall/Winter 2012 at Old Billinsgate Market in London was the perfect one to look to for inspiration for the season.
What she wore: Floral pants, yellow blouse, black jacket, animal print shoes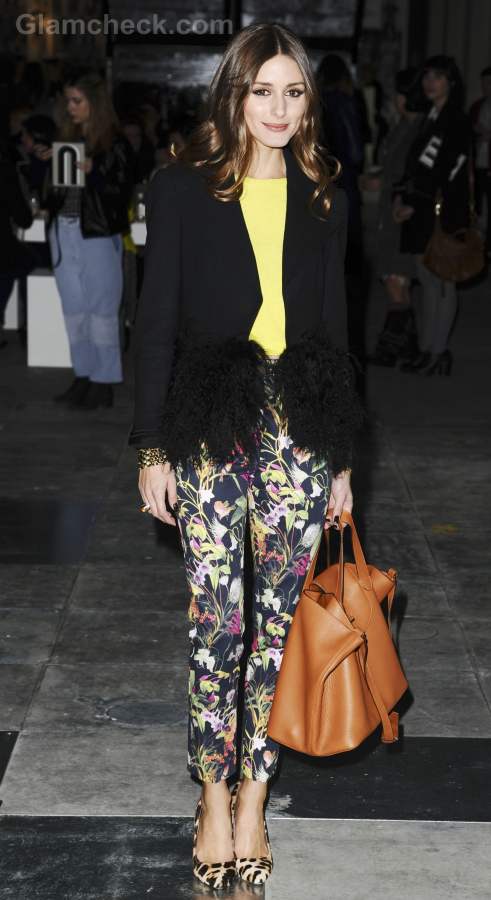 The darling brunette wore a pair of ankle-cut pants with a colorful floral print against a blue background. Complementing the greens, pinks and yellows of the print was a full-sleeved canary yellow blouse. Both pants and blouse are from Topshop. She also wore a slim belt by BCBG but you can't see it too well in this picture.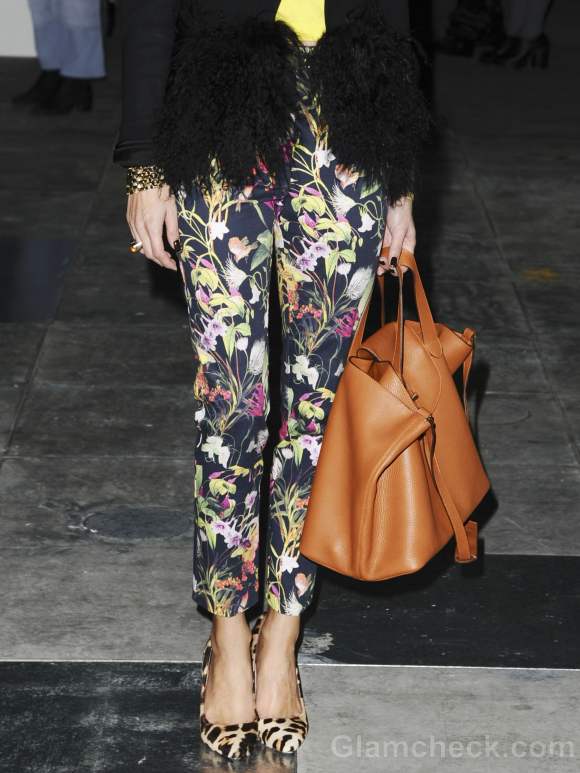 She completed her outfit with a black Armani jacket with ruffled lace detailing on the end, animal print pumps by Mulberry, a large tan tote bag by Meli Melo, bundled gold bracelets, a large gold ring and a gold watch.
Hair & Makeup: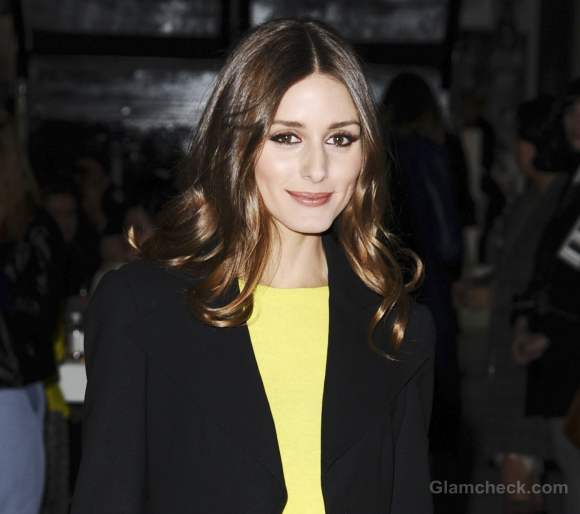 Olivia's makeup and hair are always flawless and enviable so we were not in the least surprised by how gorgeous she looked with her light plum lipstick, dark eyeliner and mascara and winged eye makeup. Simply stunning.
The coup de resistance was her hairstyle for the event – unimaginably soft brown hair parted exquisitely in the center and left loose with soft, loose curls at the ends. We've seen this fashion trend 2012 hairstyle on plenty of women this year and we think she looks better than all of them did combined.
Image: Shutterstock