From centuries, women the world over have been inspired to try out new hairstyles. The Mercedes Benz fashion week in Moscow last month was no different, where the budding fashion designer Dima Neu presented his Fall/Winter 2012 collection with futuristic messy braid hairdo, not a regular feature on the ramps.
What is special about the hairstyle?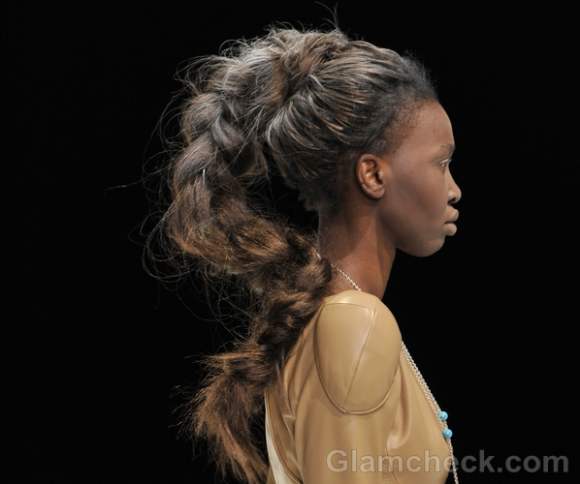 While the overall designs of Neu's collection projected a gloomy affair with mostly neutral and dark colors, no jewellery and pale makeup look, the futuristic messy braid hairdo used by his models stood out to be a perfect accompaniment to the otherwise stoic look of his 'Anatomy 'collection.
If you see, the hairdo breaks all conservatism that his designs so much project.
How to get the Futuristic Messy Braid Hairdo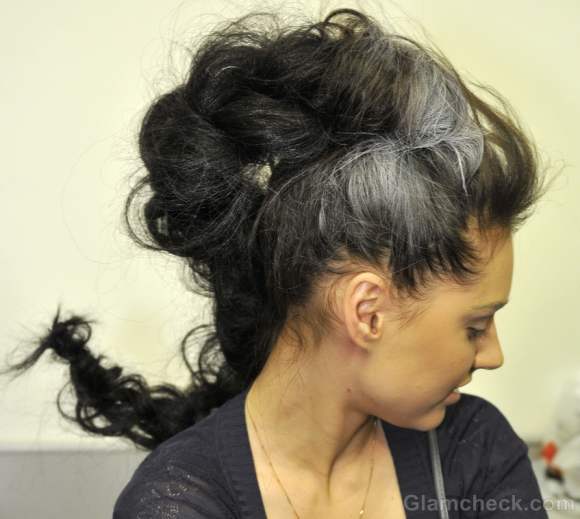 For starters this updo will look great only when you have tons of voluminous hair to play around with. Add a volumizing product on your blow dried hair to have the desired effect.
Two tone colored hair will add to the drama, the sharper the contrast, the better the effect. Neu has used pinks with bronzes, white and black, honey blonde with traditional blonde etc. to create more drama.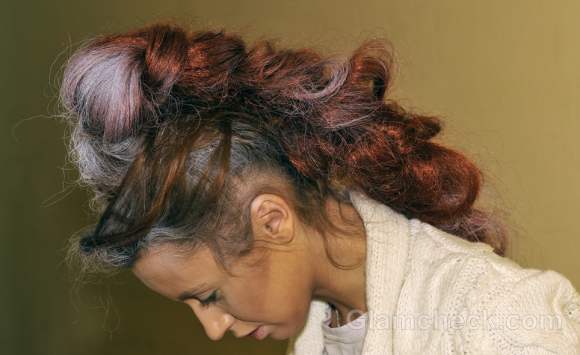 Comb up all you hair and bring it to the crown of your head. Hold it with pins.
Divide the hair into sections and make a messy loose braid, leaving some hair loose and not a part of the braid.
End the braid with self hair loosely wrapped around. This will create the slept in look.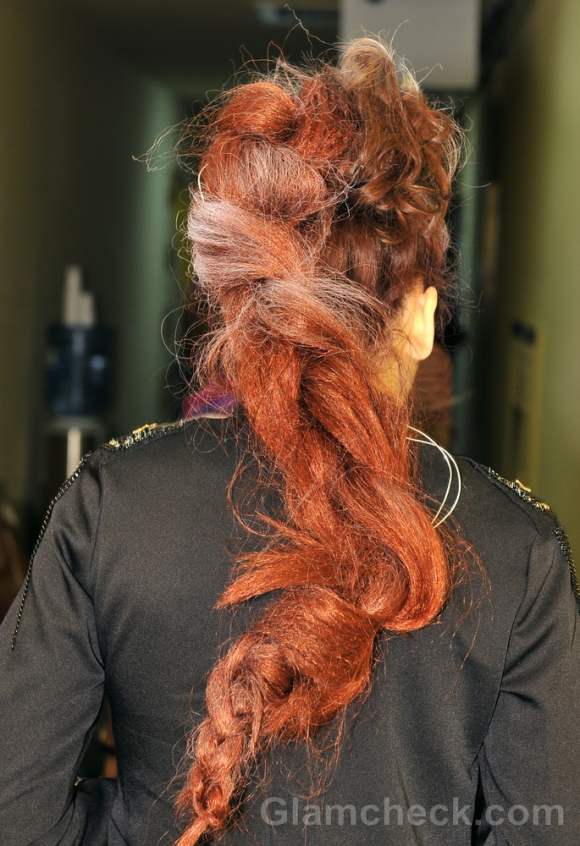 Alternatively, use a styling gel to end the braid in an upward twist.
How to sport the messy wavy braided hair updo if you have short hair?
If you have short hair and would like to try this style, go in for faux hair, wigs or hair extensions. The hair extensions could be braided or alternatively, you could use pony tail hair extensions s and braid them to create a similar look. The advantage of using hair extensions is you could sport different looks on different days and change the look if you do not like what you see in the mirror!
What to sport with the Futuristic Messy Braid Hairdo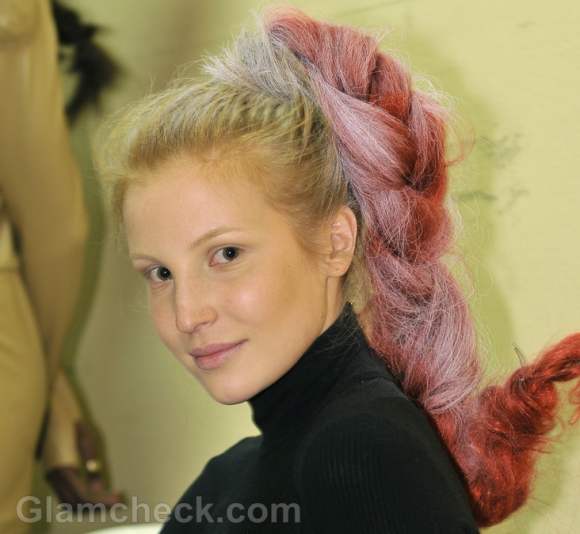 The one word that best describes this updo is funky. While the designer teamed this with classy fitted dresses, the futuristic messy braid hairdo can be sported with more contemporary pencil pants, leather skirts etc.
The hairdo is voluminous so will look great with fitted clothes. If you are trying out this look in twin color hair, opt for a neutral colored outfit to ensure that the entire ensemble is not too over the top.
What do you think of the look? Do you think this will be a rage with the other designers too? Will you be willing to sport something similar? Do write in and let us know.
Image: Shutterstock