If there is one look that everyone loves and does not require any efforts and is also zero on maintenance level, it is the messy and muddled look. We saw this exact style at the Corey Lynn Calter Fall-Winter 2012 presentation in Pier 59 during New York Fashion Week.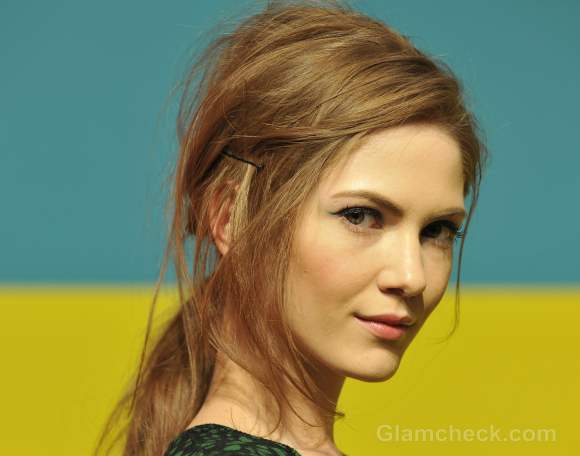 It definitely seems easy to carry this look, but even for the mess you need to have absolute perfection in making it look like one. The models here have the exact treatment. The hair have been given a slant parting and swept sideways with a hair pin. The strands have been left to fall from the sides and on the ear. The hair has been abruptly pulled back into a ponytail giving it a little bump in the center with hair strands falling in an irregular pattern.
Hairstyle How To: Side Swept Messy Hair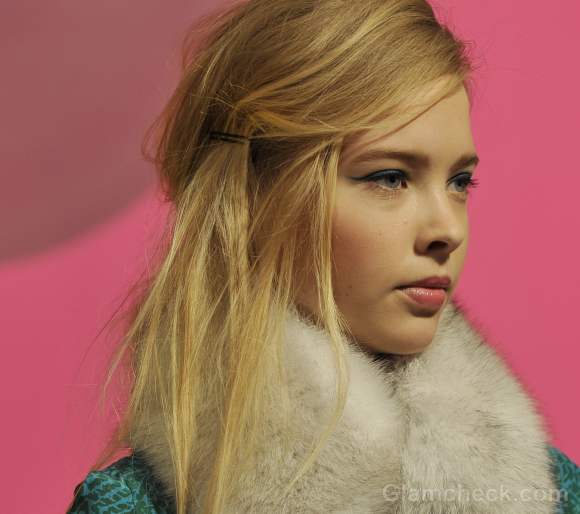 Things you need:
It's definitely not a rocket science to maintain this hairdo. You either use the comb or use your hands for creating your own style. You can keep a hair spray if you want it to last longer, but that would only spoil your hair further. You can use a serum instead or a leave on, they help in maintaining the look longer.
Steps
Just simply mess up your hair or don't comb it and try setting it with your fingers. The best way would be when your hair is semi dry, that's a perfect time for setting up your look. You can also use a hair serum or a leave on at this time for giving it a little bounce and volume.
Try experimenting various looks till you find the perfect one and just fix it there. Just remember you should not look like you haven't been to the parlor in a hundred years.
You can use hair pins and clips if needed to set a certain area as shown in the pictures.
You can carry of these looks at all occasions, may it be casual, party, evening events. It works wonders everywhere and you don't even have to take care of it.
So pick up your comb, mess up your hair and let us know how perfection can be achieved even under chaotic circumstances.
Image: Shutterstock