We love fashion and not without a reason – every season there is so much to look forward to in terms of color, fabric, styles, accessories, hair color, hairstyles and so on. And the beauty of it is that every season, there is a new trend which we look forward to follow.
American fashion designer Geoffrey Mac presented his Fall winter 2012 collection in New York earlier this year and wowed all of us with his literally – out of world collection and the shiny beehive hairstyle.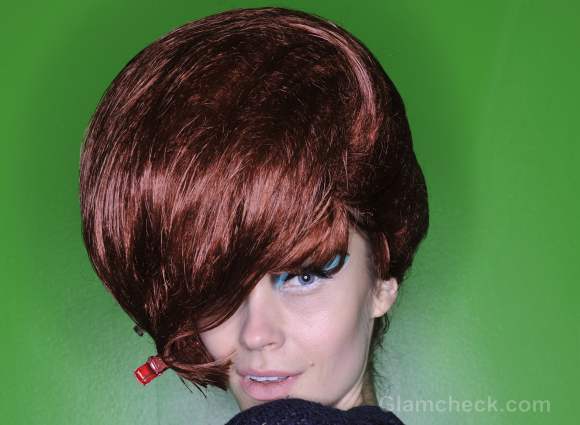 Shiny Beehive Hairstyle – what is it and how to achieve the look?
Known for his bold, avant garde taste, Geoffrey's beehive hair style was inspired by the retro look of 1950's and 1960's. The look was pompous and dramatic to say the least.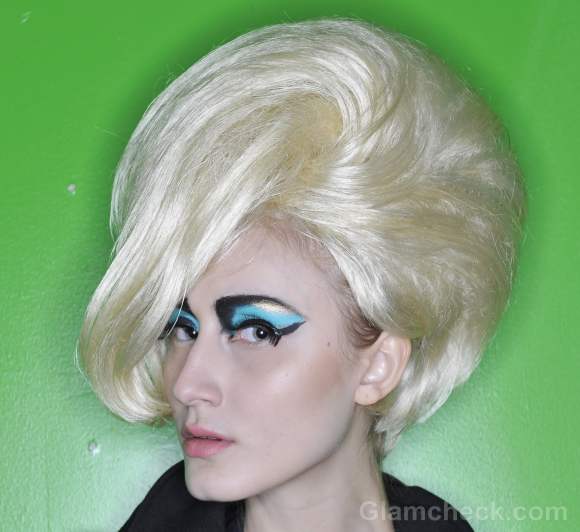 Beehive hairstyles were a great fashion statement in the 1950s and 1960s and made a brief appearance on the fashion scene, a couple of years back. Short beehive styles, though retro inspired, when teamed with modern outfits are a great hairstyle trend for Fall winter 2012.
For achieving the look, first have your hair done up in a color which has ample sheen to it. As we can see, shiny hair looks great in short beehive hairstyle. You could stick to the good old black or be more adventurous with a glossy burgundy or even a pale blonde, like the late but fashion icon of all times, Amy Winehouse.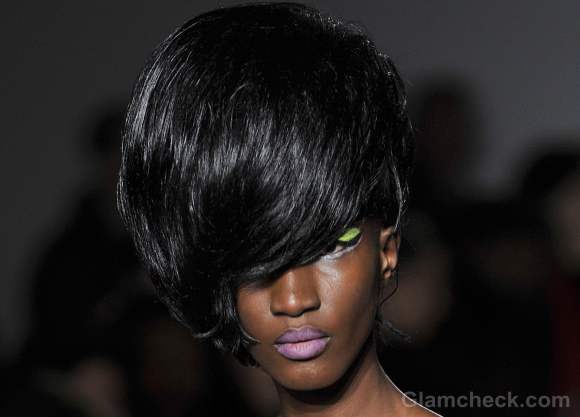 Once you have the color that you want, brush your hair to have all of it come forward to one side almost covering your entire forehead. Opt for oodles of hair spray to create the voluminous beehive.
In case you have flat or limp hair, you could even choose to have faux hair buns or Bump-Its in there to create the volume and height that the style requires. Finish with more spray to hold the hair in its place.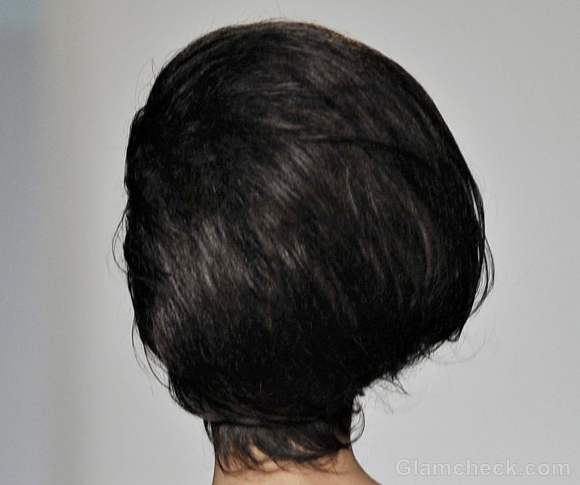 The back of the hairstyle will be simple – hair just brushed back, ending at the nape, resembling the head of a mushroom. Neat and chic – don't you agree!
Tips to make this style work for you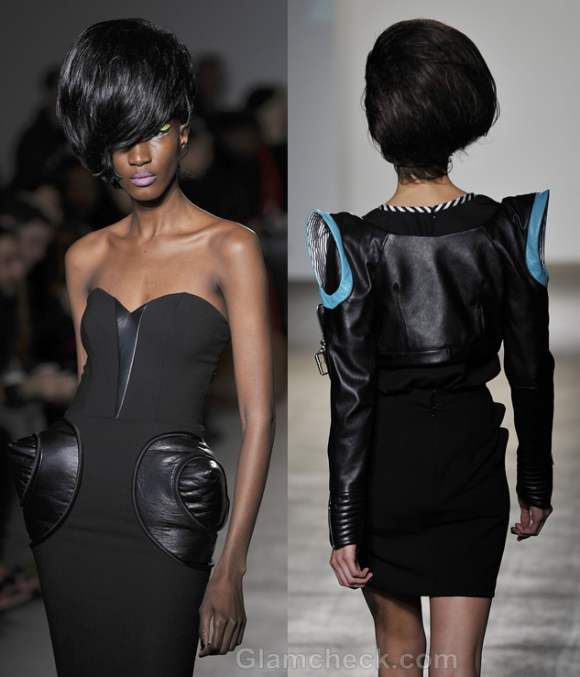 As previously advised, the hairstyle is retro, but it is the clothes that bring a modern touch to it. For making the style work for you this Fall/ Winter 2012, follow the look presented by Geoffrey Mac – don this hair style with structured, well fitted dresses, pencil skirts and pants. The volume of the hair provides a great balance to the structured look of the garments.
The style looks great with lean, angular or long faces – avoid the style if you have a round, plump face as the voluminous shiny beehive hair style may further add to the roundness. 
Geoffrey presented his models with heavy and dramatic eye makeup, in unusual colors such as turquoise and yellow! If you are headed to a pub party, try this look. For outings during the day, opt for a simpler, cleaner look.
Extremely wearable, the beehive style though dramatic is very simple to try. Just follow the steps above and look your best ever!
The shiny beehive hairstyle trend is being donned by the rich and the famous, at red carpet events and movie screenings. Are you bold enough to give it a try?
Image: Shutterstock