Every element of fashion either adds or contributes to the look in some way or the other but none can match the effect of a good pair of heels. These not only elevate your height but also add a certain amount of elegance and feminine character to your posture and soften the walk. Absolutely unavoidable heels today are a fashion staple and a great match for the dressier section of your wardrobe as it takes a good pair of heels to do justice to what one is wearing.
However, heels are a broad category in fashion as these exist in multiple forms changing according to the footwear trends ruling the fashion world. The Fall/Winter 2012 version of it has glamorous options that flirt with Ankle Straps in the form of single, multiple, broader or thin straps. Take a look:
Pointed Delights with Delicate Thin Straps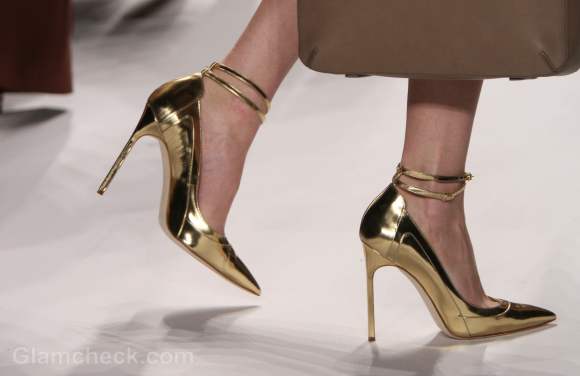 Footwear Trends Fall/Winter 2012: Ankle Strap Heels
Sharp pointed shoes are every fashionista's delight and a must-have option. The classic fashion choice sees an addition to it in the form of delicate straps that could range from one to multiple straps that not only secure the feet with the closure mechanism but also add to the elegance of the footwear.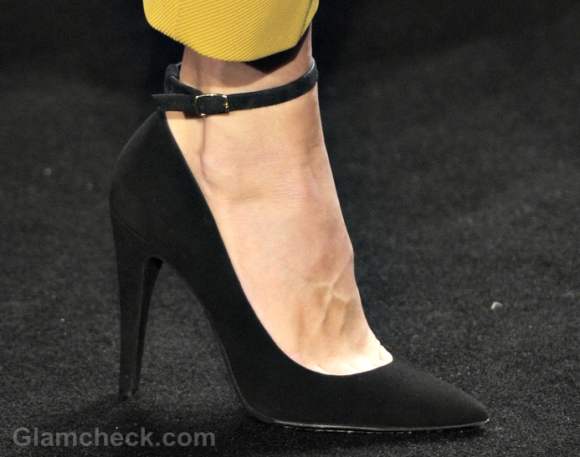 This shoe style was a part of Diane Von Furstenburg's Fall /Winter 2012 collection in the form of a single strap and was the ultimate choice of footwear for J Mendel's entire show for the same season but in the form of dual straps therefore enhancing the ankle and your style.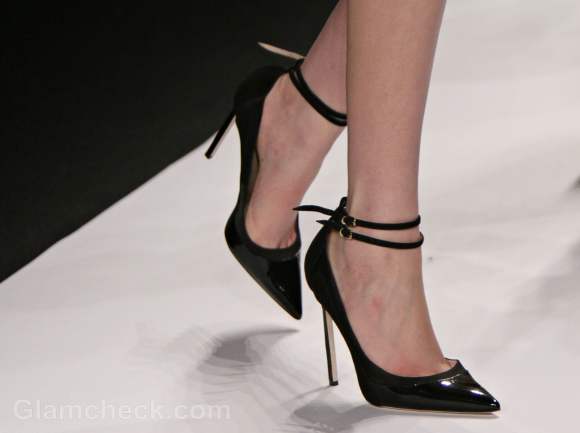 The color palette for footwear sees some challenges by the color blocking or the neon trend however, mostly is an array of the neutral shades of black and metallics.
The Gladiator form of the Ankle straps: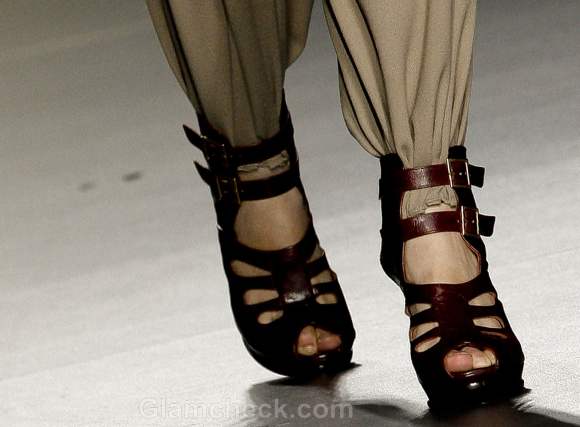 History and the recent fashion stories confirm the existence of the gladiator style of footwear in the past few fashion seasons. Fall/Winter 2012 sees a perfect fuse of the gladiator style with two ankle straps.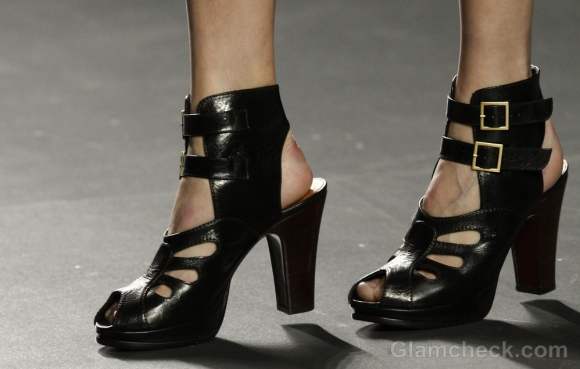 Maria Barros's collection showcased at Mercedes Benz Fashion Week had a chunky addition to the collection in the form of gladiator style ankle straps.
Broad Ankle Closure: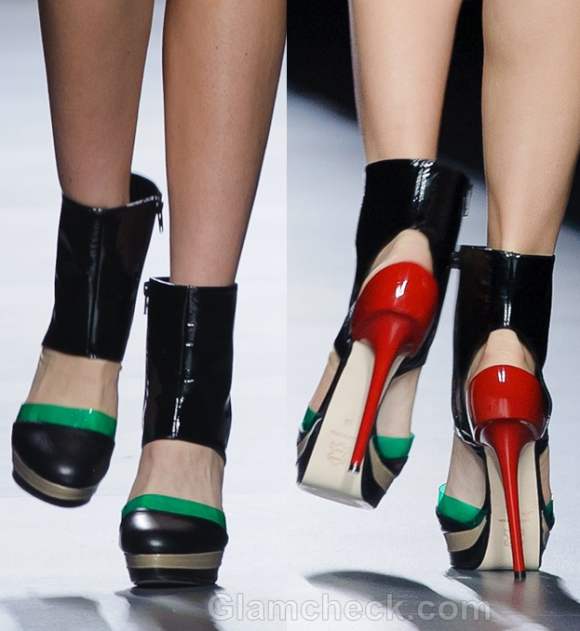 This style comprises of a broad ankle gripping panel with zippers forming its closure options. Amaya Arzuaga combined the class of the pumps to the comfort of the ankle straps and reinvents the look by adding zippers. Color blocking of serious colors like Black, Red and Green was the highlight for the style of footwear used by her for the show. The broadness takes away the look of the footwear to something dainty and formal to the chunky casual. Taking a cue from the show this option of footwear perfectly matches the short simple cut outfits.
Image: Shutterstock