Singer Alicia Keys was one of the contenders for best dressed of the evening as she arrived for the 2012 Billboard Music Awards at the MGM Grand in Las Vegas, Nevada on May 20. Even before you could notice the $5000 cuff link earrings that everyone's talking about, her gorgeous hairdo would catch your eye.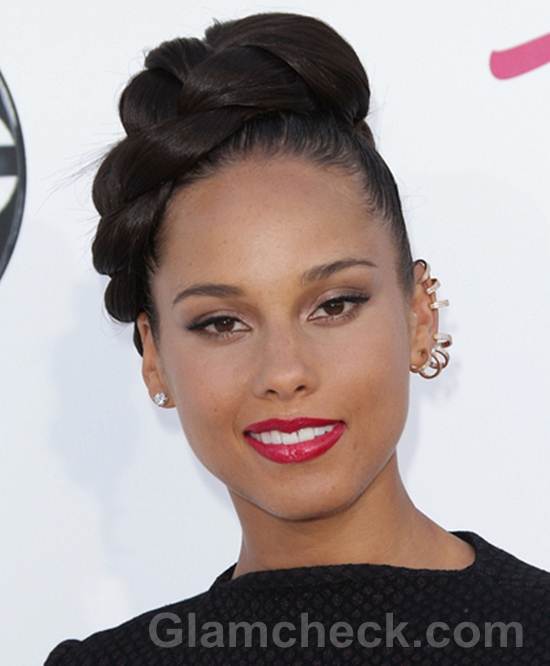 Alicia gives the regular braid an interesting twist in her choice of hairdo for the evening. Her dark hair was sleekly drawn up and made into a thick, immaculate braid in an upward style so that it sat atop her head and came down towards one side.
What a unique, regal way to style a thick braid. We like.
Image: P R Photos