P.Diddy's supposed new girlfriend, Cassie, wears an interesting hairstyle that not a lot of women will have the guts to ever try.
Check her out as she attended the premiere of "Killing them Softly" as part of the 65th Annual  Cannes Film Festival at the Palais des Festivals in Cannes, France on May 22.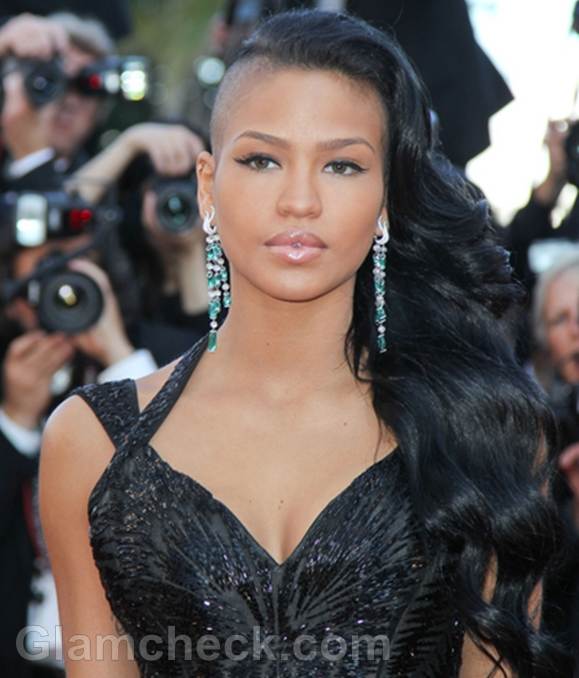 Cassie has a mohawk style hairdo – she has shaved off the sides of her head, leaving a line of long, black hair down the center. As you can imagine, this lets her rock some pretty dramatic hairdos.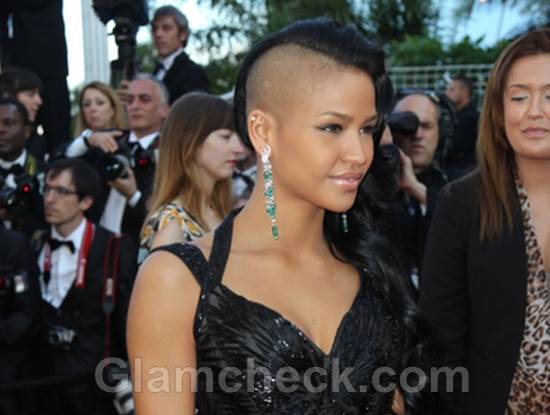 At this premiere, she wore her hair in long, loose waves side-swept over the front of her left shoulder thus making the bald patch on the other side really pronounced while covering up the one on the left completely.
Freaky or fashionable? Would you give this a go?
Image: P R Photos