Classic styles never go out of fashion and keep on coming back with interesting add-ons and twists. The style that we see in the picture here has the feel of another era, but one can't point it solely to the fashion of a single decade. This is because it takes inspiration from the best style sensibilities of two different decades, the roaring 1920s and the flashy 1980s – and culminates to translate into a look that can be best described as vintage meets retro.
All of us would want to sport a style like this against the same background as the model here, but since a trip to an exotic Mediterranean locale may not be something that can be indulged in a jiffy – therefore, you can rock this look on occasions where you will be near a water body. This could be a pool side lunch or a river/lakeside picnic.
Rock the Fashion: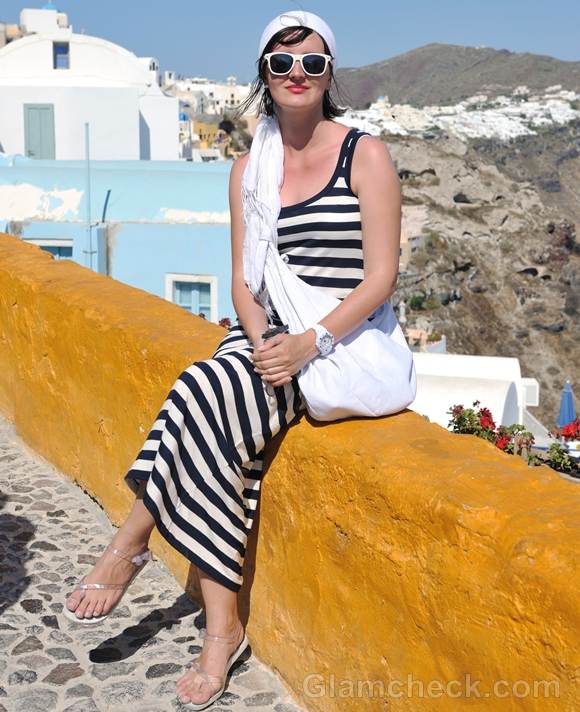 Rock the look : Vintage meets Retro
The USP of this look is the black and white combination, so you have to keep that in mind before getting started. Nautical stripes are quite "in" these days, so it shouldn't be much of a problem to get your hands on a long nautical dress. If you want to keep your look vintage then opt for a straight fit as seen in the picture. You can, of course choose a dress with thinner or thicker stripes – according to personal preference and body type.
Rock the Beauty: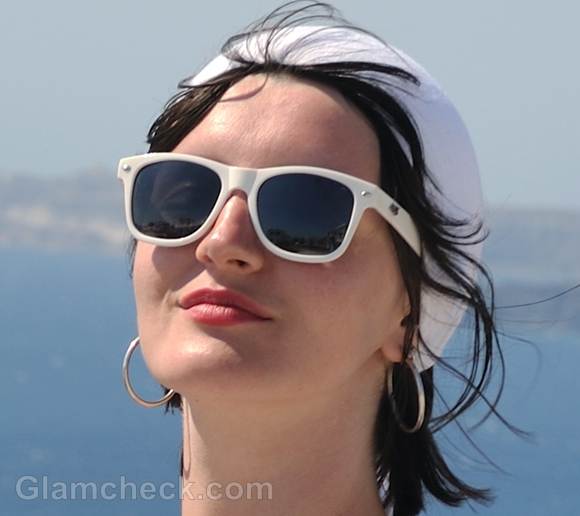 We are focusing on a look which is very 1920s meets 1980s, so you can totally opt for a plum red lipper, it was big during both these eras. However, keep the rest of the makeup minimal. Of course, you can play safe and stick to a more subtle shade like pink.
Since, a headgear is pretty much a part of this look, so all those who have long hair can opt for a low side bun – this hairstyle was really rocking the fashion scene during the 1920s. This style was also recently seen on Marlee Matlin during the 37th Annual Gracie Awards Gala (see the last photo).
Rock the Style: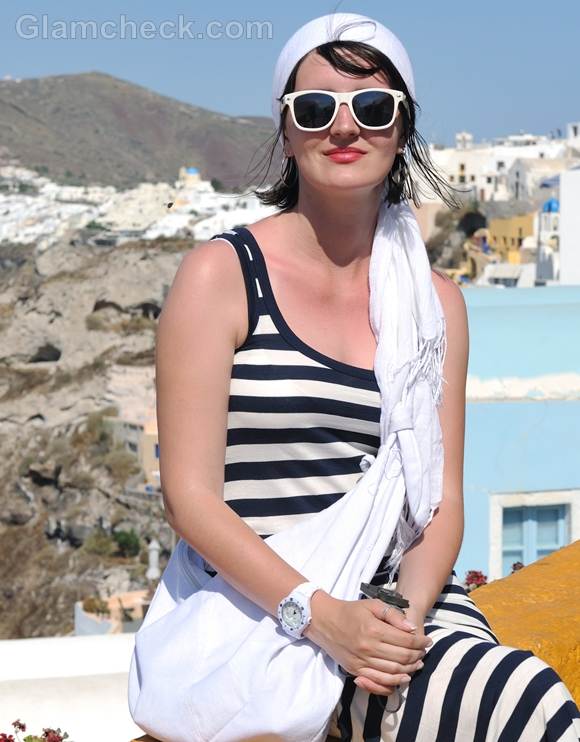 The most important accessory here would be a white stole. It would be the perfect prop to wrap into a vintage headgear. All you have to do is wrap it around your head once, and tie on the side and leave the remaining part hanging loose. (As seen in the photo)
All the accessories should be in white to bring out the maximum impact. Choose a pair of retro glasses and an over-sized cloth bag. Select strappy flats or thongs for footwear. A white watch will give a classy touch to the ensemble.
Glamcheck's Rocking Tip:
If you absolutely can't find a nautical stripe long dress then you can also opt for a white top, black skirt combination as seen on Ciara. However, in this case, ensure that the top is not too snug and the skirt is ankle length and straight fit.
Image: Shutterstock.com