We are absolutely in love with the 20s style that singer Katy Perry rocked as she attended the City of Hope's 2012 Spirit of Life Award Gala honoring Bob Pittman at The Geffen Contemporary at The Museum of Contemporary Art (MOCA) in Los Angeles, California on June 12.
What she wore:  
Rose-colored satin slip dress by Nolan Miller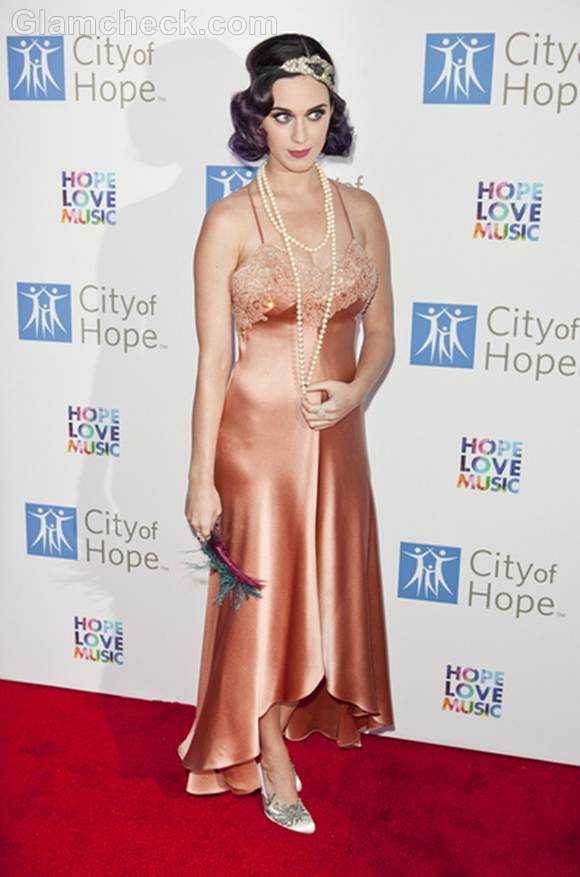 The fun-loving singer went with a vintage look that is so perfectly executed that you feel you've stepped back into the past. Plus, she has the features that somehow make you think of the beauties of the days of yore.
She wore a peach satin slip dress with spaghetti straps and lace detailing along the bust. The skirt was asymmetrical, calf-length from the front but running longer on the back.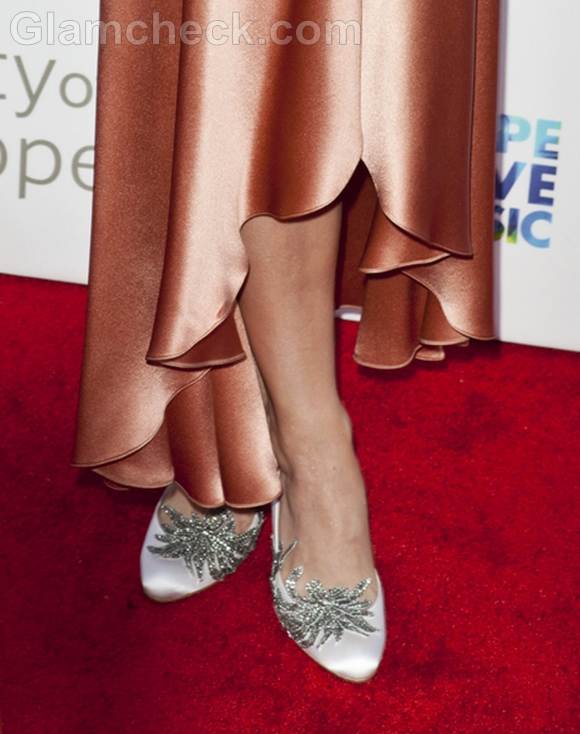 She accessorized beautifully with egg-shell white pumps with silver floral detailing along the front, a strand of pearls and a ring by Ista. She also carried around a feather to give the look a touch of authenticity.
Hair and Makeup:
Marcel waves; dramatic makeup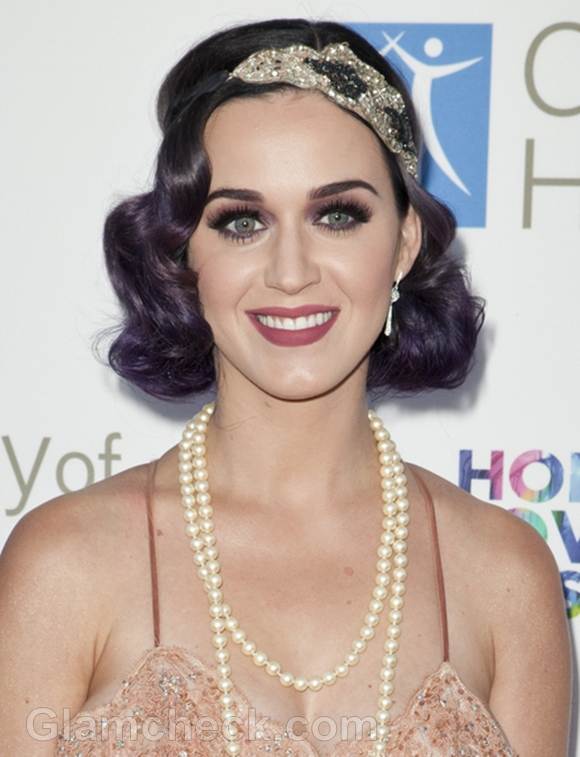 Vintage Look 20s : Katy Perry
A jewel-embellished headband complemented the marcel waves she styled her brown hair in. This look would have to boast glam makeup as that was the trend in the flapper era from which this ensemble is borrowed. She wore thick false eye lashes in addition to lining her eyes thickly with kohl. Bold, dark pink lips completed her ensemble.
Image:  P R Photos