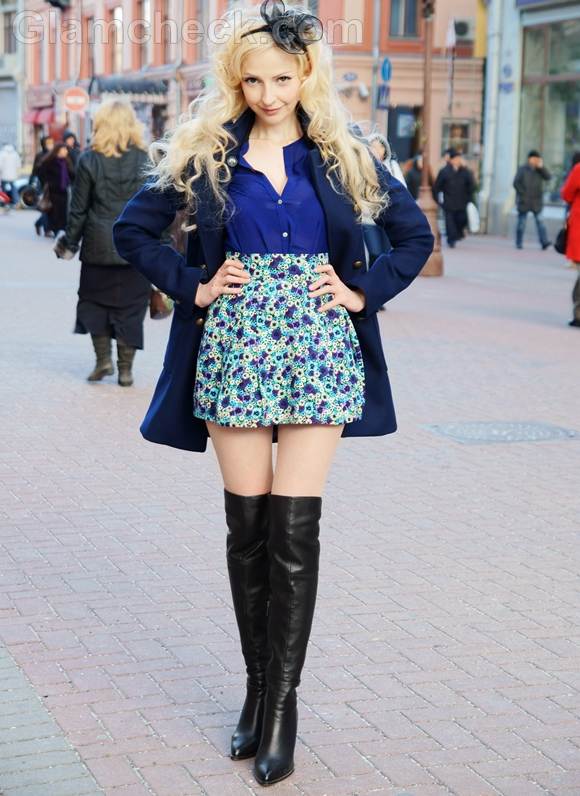 The Clothes:
The style picture here features a navy blue military style trench coat with golden buttons. The trench coat has been worn over a blue shirt tucked in a floral mini skirt.
The Makeup:
The eye liner and subtle pink lips complete the makeup.
The Hair:
The hairstyle is done in voluminous messy curls.
The Accessories:
A hair band that has more of a "fascinator" quality completes the look. Thigh high black boots and a black bag stylize the outfit more.
Sport the Look:
If you want to look stylish, while going about town running errands then this look is for you. However, it will be more suited for colder days, but do not forget to add a pair of stockings, in that case, for protection against the chills.
More Pictures: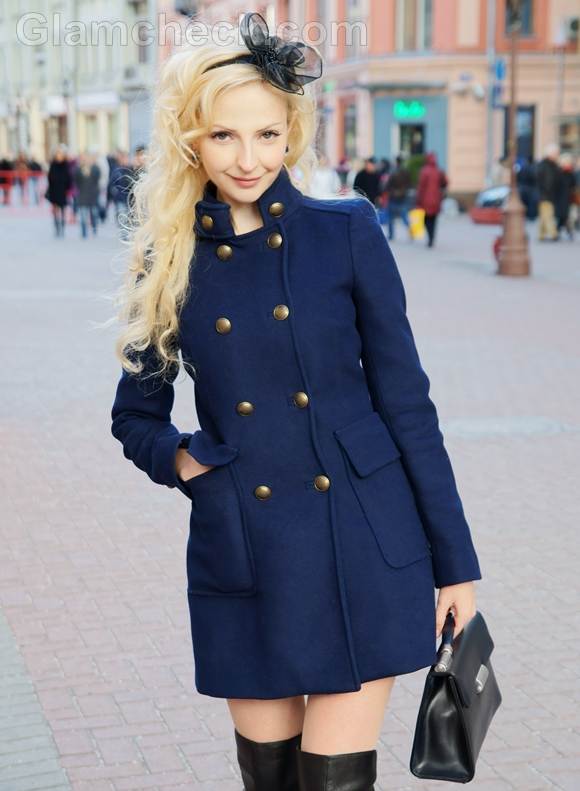 Style Pictures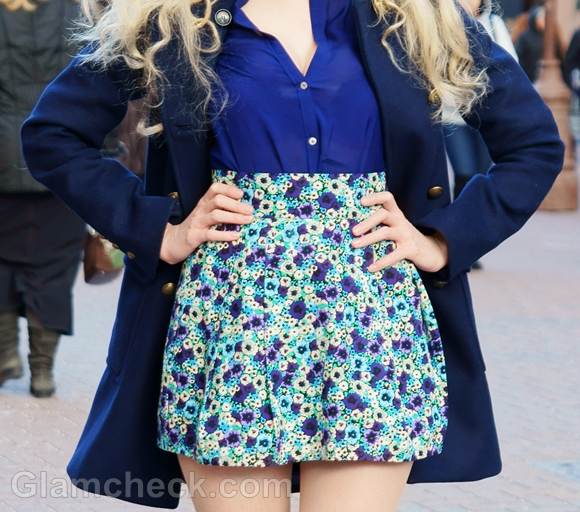 Image: Shutterstock.com