Certain combinations never go out of style and keep on making reappearances every now and then, such as that the pairing of animal print with leather. Therefore, we thought of sharing our style tips, so that you know how to rock the look in the best possible manner.
Rock the Fashion: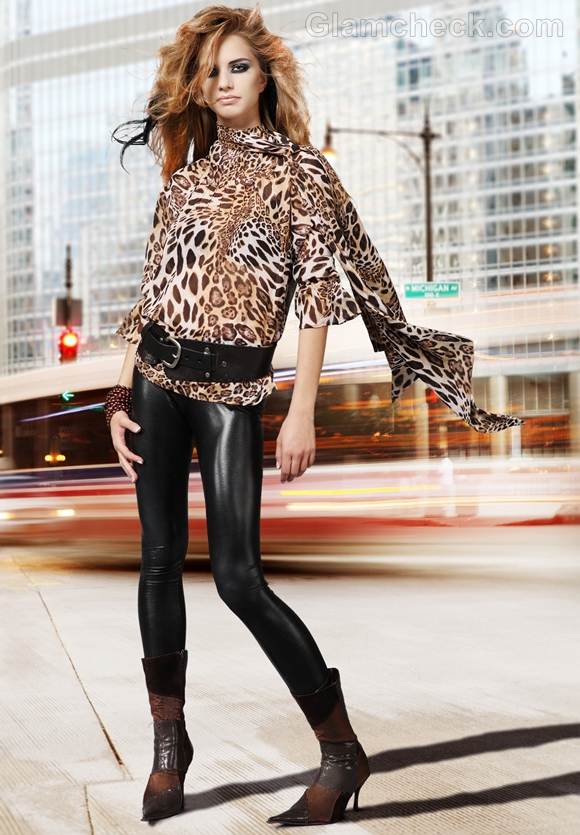 The animal print and leather combination works best when the upper part of the outfit is in animal print and the lower half comprises of leather. This is because many may find it uncomfortable to wear a leather top as it could be restrictive. (Of course, this won't be a deterrent if you choose to wear an animal printed leather pant and a black top, but we will discuss that look elsewhere) So, choose an animal print top like we can see in the picture here. You can choose from a tiger, leopard or zebra print. If you can't get your hands on a long sleeved top, with a flyaway scarf, as featured here – then, you can always opt for a normal animal printed top. These are not too hard to find.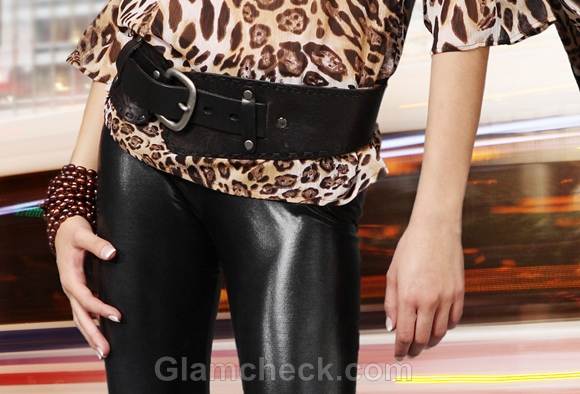 For the lowers, you can opt for leather pants or even leather jeggings. The latter will give a better fit and accentuate every curve of your body. So, if you want to show off your toned body, choose jeggings. Apart from these, you could also opt for a leather mini skirt or shorts if you want to sport this attire on a hot day, because leather can make you feel hot, literally! So, covering your entire leg in them can be constricting.
Rock the Beauty: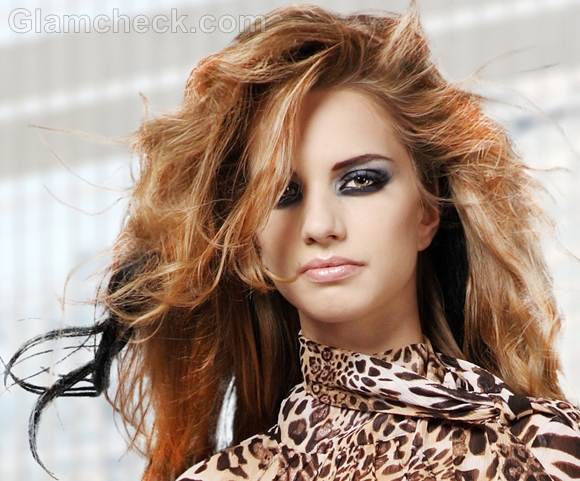 You can rock the animal print more by going for a cat eye makeup – which will make your look truly feline. In order to do catty eye makeup, start by applying black eye shadow on your upper eye lid and extend the shadow line in a diagonal tilted line towards the outer eyebrow bone. However, don't extend totally – stop midway between the outer corner of the eye and the brow bone. Next, apply black eye liner in a winged formation. Line up your lower eyes with a heavy hand of kohl. Finish with 2-3 coats of mascara. If you are not comfortable with such heavy makeup – then simply layer your eye with kohl. Add a nude lipstick. You can also try red lips – they look fantastic with animal prints. However, in that case, keep the eye makeup simple.
Fluff up the hair with a good volumizing spray, and you are set.
Rock the Style: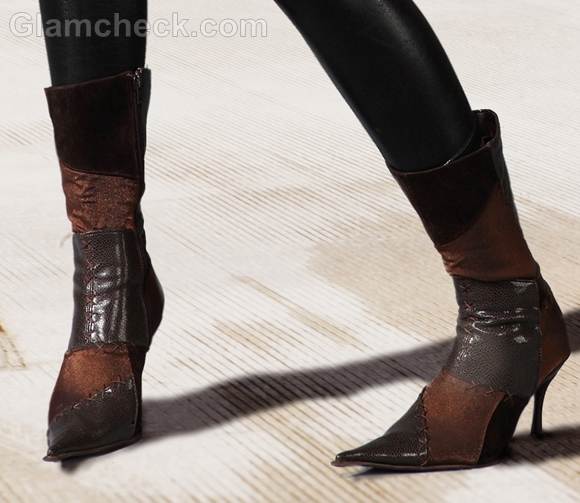 You can pair your outfit with boots, as shown here or you could also try different footwear. High heeled pumps and stilettos will also look remarkable with this combination. The choice of wearing or not wearing a belt is yours. You can add chunky bracelets on your wrist. Gold accessorization also looks good with this kind of ensemble. However, do not wear anything overtly jazzy because the outfit in itself is quite "busy".
Glamcheck's Rocking Tip:
If your toes can be seen, through your footwear, then paint them up in red – to take up the "hot" quotient a notch higher.
Image: Shutterstock.com