For the ladies out there, who have a rebellious and bohemian streak in them, the gothic gypsy look is one that you should give a try. It is a nice blend of "Goth meets Gypsy", and if you were always interested in trying one of these individual looks but deviated from your plan at the last minute – then, this interesting combination can do the trick for you.
Go ahead and rock the look by following our fashion tips.
Rock the Fashion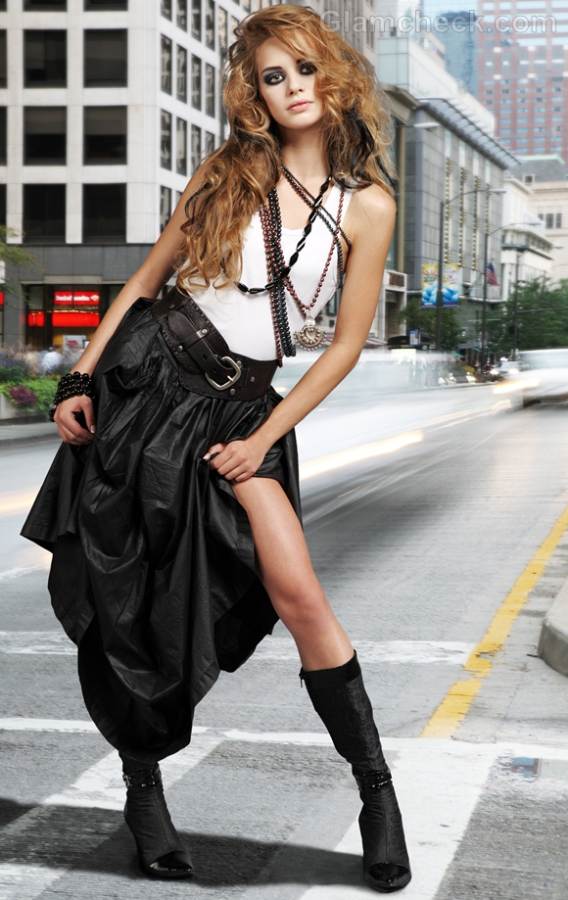 Rock The Look: Goth Meets Gypsy
A basic white singlet/vest and a long flowing black leather skirt are all that you need to get started. In case you cannot find a black leather skirt, then you could always opt for a faux leather skirt or a simple cotton long full skirt in black.
Rock the Beauty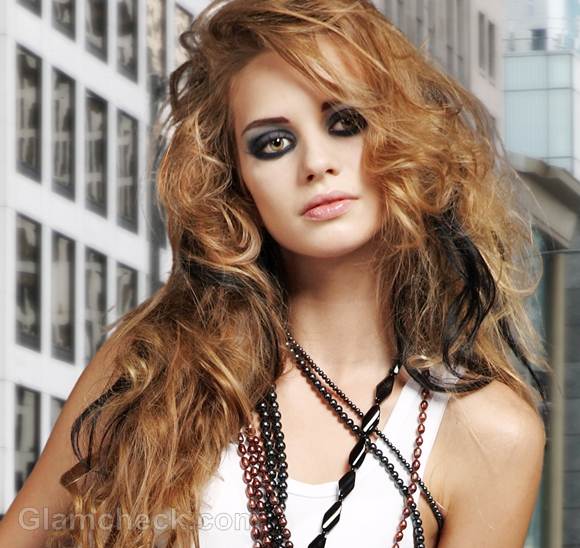 Since the look focuses on Gothic Gypsy, therefore one can make use of heavy makeup. You can do up your eyes in smokey makeup. If you are not too comfortable with black eye-shadow, then you can always give deep grey or deep brown eye-shadow a try to contour your upper eyelids. Use kohl liberally on the lower rim of the eye. Use black eyeliner on your upper lash line to give more definition to the eye. Do not forget 2-3 coats of mascara! Use a neutral shade blush and a nude lip gloss to add the finishing touches to the makeup.
The hair should be kept open in messy waves – the out of bed hairstyle will go perfectly with this look.
If you are feeling adventurous, then you could also try dreadlocks. If those are a complete no-no for you, then wear your hair in multiple braids to get a similar effect.
Rock the Style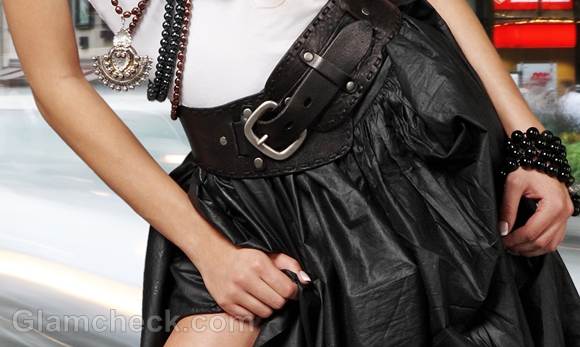 An important part of this look is "right accessorization", so you have to keep that in mind. In fact, this look would lose most of its charm if you take away all the beads and necklaces. Therefore, you should ensure that you have 4-5 long necklaces around your neck. Also, see that one or two necklaces have big pendants.  If you cannot find chunky bracelets for the wrist, then bead necklaces can also be worn. Don't forget to add a chunky belt to cinch your waist. Boots will look awesome with this outfit. You can also wear booties or clogs if you do not want to wear high boots.
Glamcheck's Rocking Tip
You could also add black fingerless gloves, either in leather or lace, to add more statement to the gothic gypsy look.
Black manicure would be a nice touch, if you have an eye for detail.
A bandana tied smartly on the head will also raise the style quotient of this particular look. If you can get your hands on a skull bandana – then nothing like that! You could be the Jill to Captain Jack Sparrow!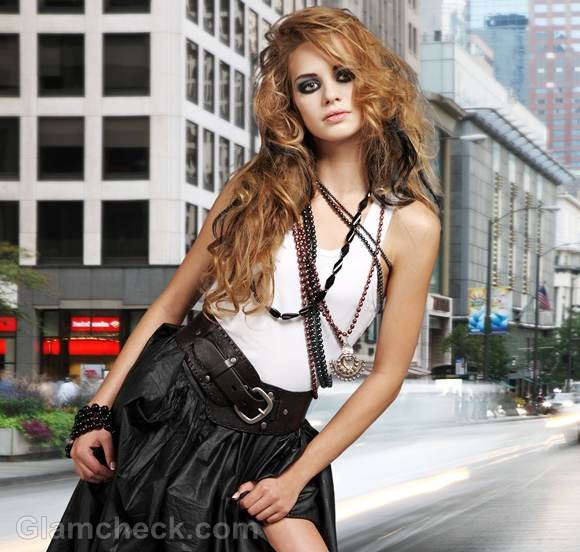 If you want to explore the adventurous self in you – give the Gothic Gypsy look a try. You may not be able to literally captain the Black Pearl (like Captain Jack Sparrow) but you would surely look like a woman in charge of herself!
Image: Shutterstock.com