Actress Sally Field who plays Peter Parker's Aunty May in the latest installment of the Spiderman movie franchise – "The Amazing Spider-Man" – was a graceful figure as she arrived at the Village Theater in Westwood, California on June 28, for its premiere.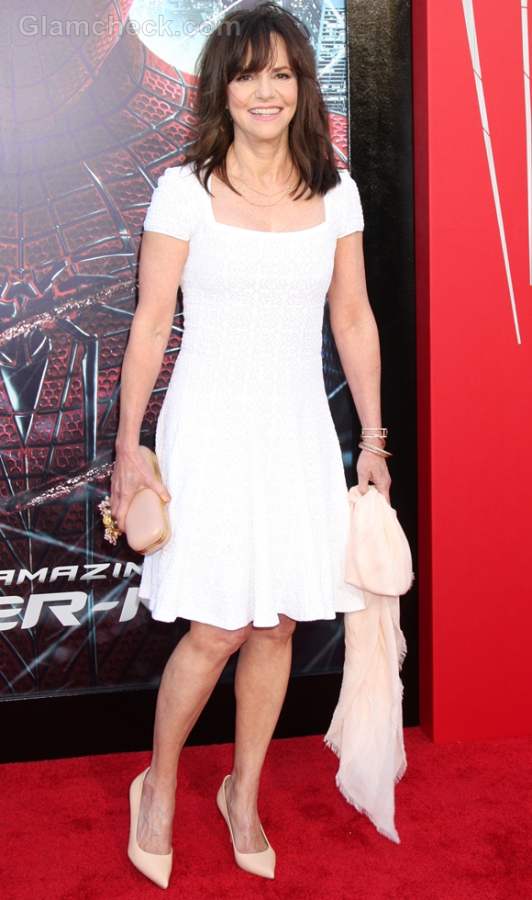 Her summery white dress with nude pointy pumps gets full points for its class and season-appropriateness. What we really loved about her outfit though was her gorgeous nude knuckle clutch purse.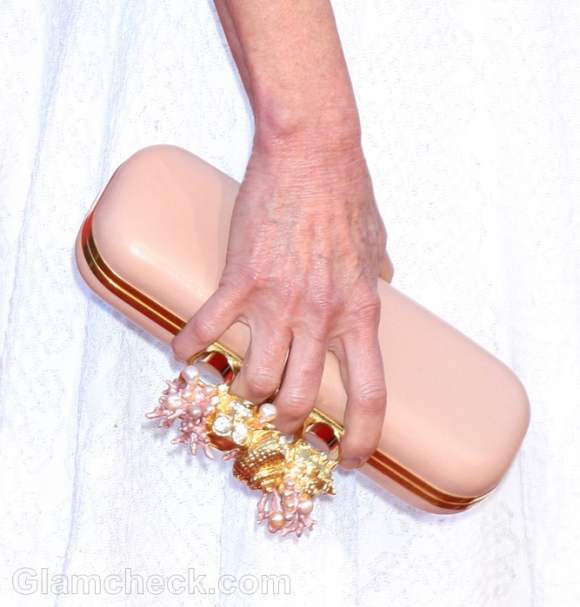 The oblong-shaped accessory was gold along the center, but what made it distinct was the jewelled embellishment on top of the finger openings – gold conch shells with pale pink and silver flowers. This is an absolutely stunning and unique piece, adding glamour as well as personal style to her red carpet ensemble.
Image: Helga Esteb / Shutterstock.com