Victoria's Secret hottie and mother-of-two Alessandra Ambrosio was spotted in Malibu on July 4 with her daughter Anja and two-month-old son Noah. The 31-year-old looked a tad knackered, but that didn't take away from her beauty or her incredible figure.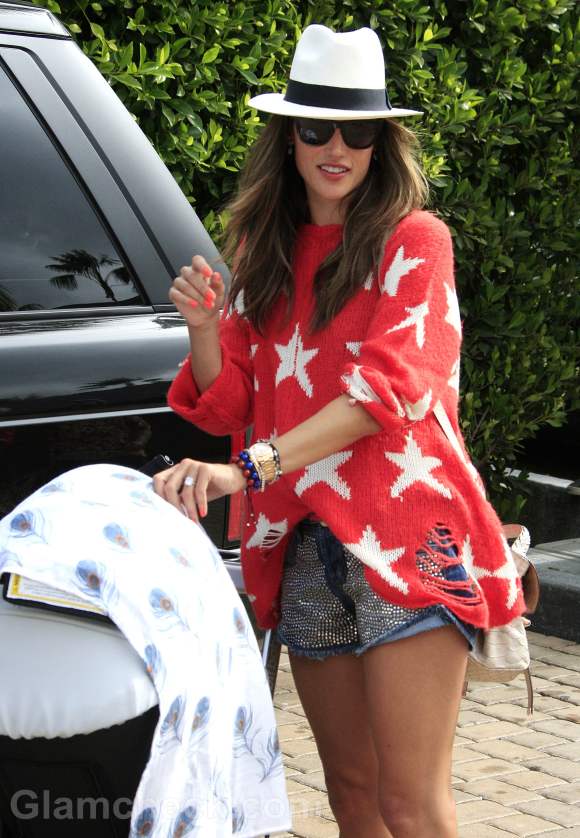 Street Fashion : Alessandra Ambrosio
Her Independence Day outfit was quite apt, consisting of a red sweater with white stars and a pair of silver metallic sequined shorts with an unfinished hem. The $220 sweater-dress from Wilcox was quite a favorite with other celebs too as both Miley Cyrus and Jessica Simpson were also seen in the garment around the holiday. But Alessandra wore it best thanks to her use of accessories.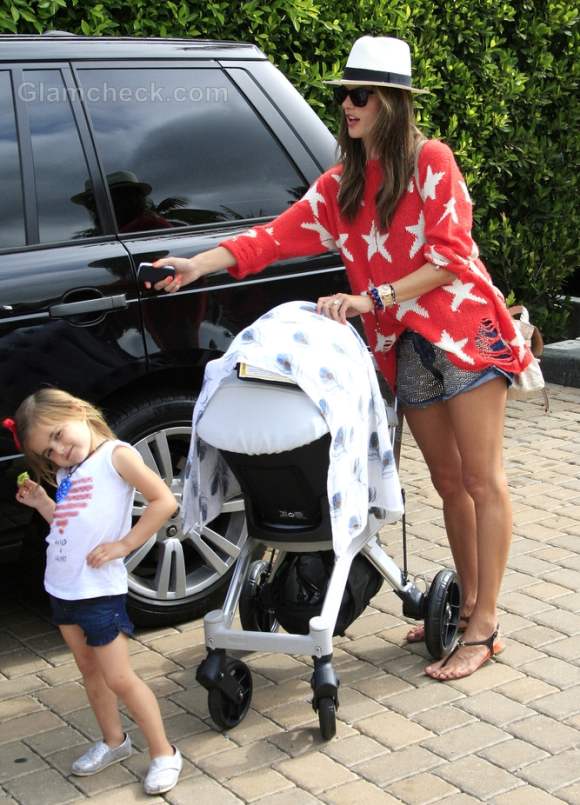 An off-white fedora hat, black sun glasses, beaded bracelets, dangle earrings, gold watch and flat strappy sandals ensured that it was Alessandra wearing the sweater rather than the other way around.
Another reason the street look worked so much better for her was because of her painted nails – a shade that perfectly matched the sweater – and her casually wind-blown, wavy brown hair.
Her natural makeup with tangerine-tinged lippie was the perfect finish.
Get the Look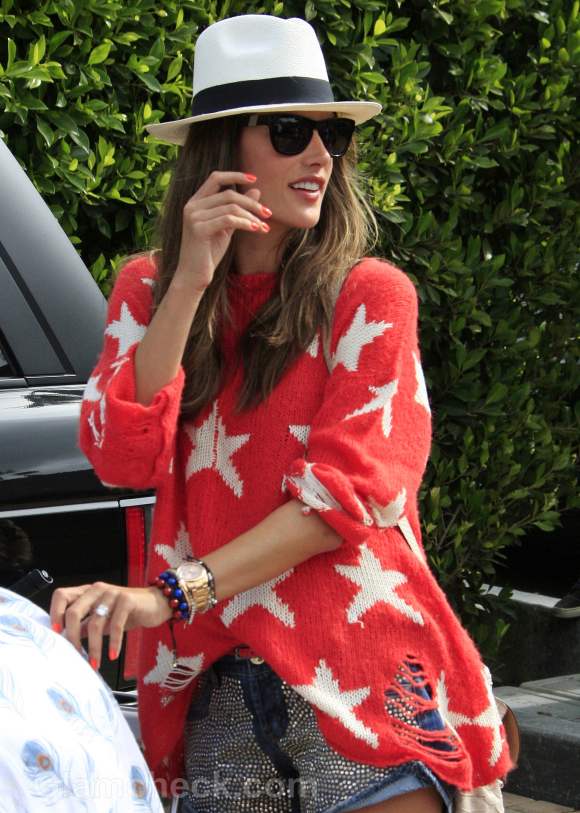 The sequined shorts Alessandra was rocking, works well for both; everyday outfits & evening wear. The versatile shorts instantly up your style quotient no matter what the occasion.
For a casual day out just shopping or hanging out with friends, brighten up your look with a tank top in trendy neon shades. Blue, green and pink neons will all go beautifully with those shorts.
Need a more formal look? No problem. A black blazer and red top will do the trick.
To convert the look into club wear, pair the shorts with a black blouse or a metallic silver top. Don't forget to add sexy heels to your ensemble.
Image: Joe Seer / Shutterstock.com