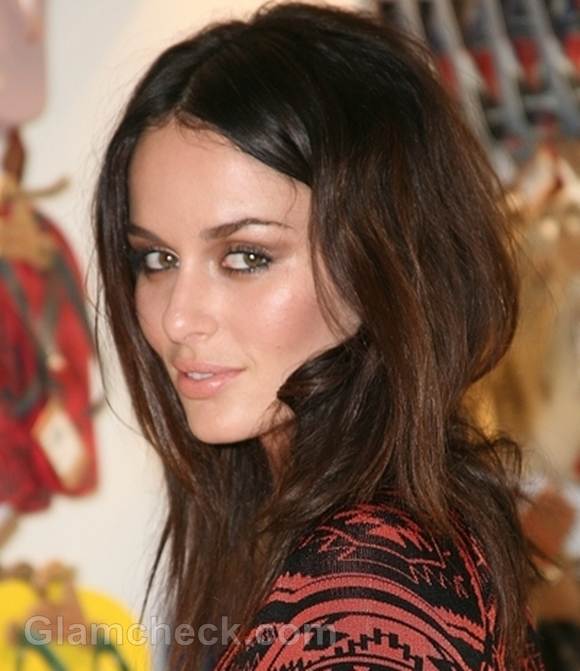 Aussie model Nicole Trunfio painted a titillating picture as she arrived for the Trunfio Jewels Trunk Show presented by Blue & Cream in East Hampton, New York on July 7.
Nicole's soft pick lips exuded a sensuousness which was only outdone by the come-hither quality of her kohl-lined eyes. Her cheeks had a flushed, dewy look from a natural-pink blush.
Her dark locks were parted in the center and tumbled down her shoulders in sexy disarray.
All in all, Nicole's hair and makeup for this event would have been enough to steal the limelight completely even if she'd dressed in jeans and a ratty T-shirt.
Image: P R Photos