Ever wondered how to dress up a plain Jane tank top to achieve a right-on-trend look? If you haven't considered that option, this 'How To' will definitely make you reach out to your tank tucked away deep in your closet. We choose Pink, as we translate the big hit makeup and accessory color into clothing.
How To Wear Pink Tank Tops
Not that you wouldn't have seen Hot Pink Denims and pants too; but styling is often about using up the classics we have, to cleverly weave a look that cheats you into each season with ease.
The Rugged side of Pink
How: Pair with Denim shorts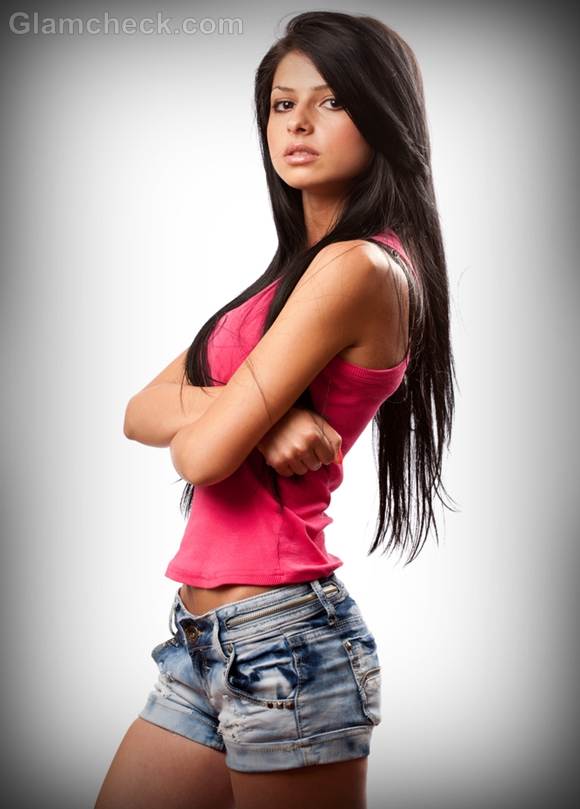 Pair your tank with distressed denim hot pants. Be sure not to pick up the plain ones as these would serve as the focal in your look besides the color pop. If you don't own one, bleach your old ones to give a distinct washed effect and rub them off with sandpaper to achieve the torn look. Team it with a Greek sandal in brown and a similar tone sling bag for a relaxed outing. To keep the look edgy you could pair up with a studded bag and a pair of your favorite converse. A bold solid color watch (spare the shiny pieces please) can turn out quite well with this combination too.
Tip: Leave your hair open or pull them up in a fancy side braid. Pay attention to your sunglasses too as a classic Aviator would add the X factor to your outfit.
Quick Pink
How: Pair with Rolled up Denim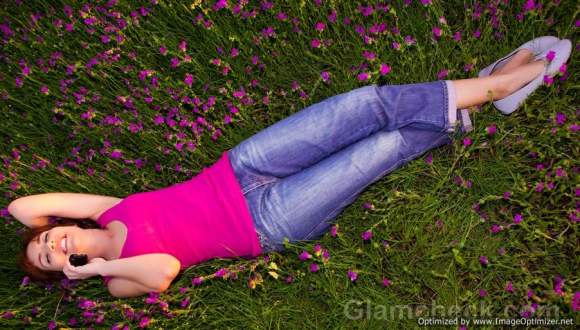 When in too much hurry to really give your look a thought, follow this. Wear the Pink tank with your regular washed denim but remember to roll them up. The look of course works well with boyfriend jeans or straight cut.
But what if you are the skinny fan? Tuck the tank inside, wear a focal belt preferably thin and you polish the look in matter of seconds. Though don't forget to wear this up with ballerinas, slip-ons are a strict no, for they would dress the look down too much. Beige and tan footwear could be a good choice and you could finish up with a hand satchel.
Tip: If you have some extra minutes, throw on a scarf with either a hint of pink / blue or the tone of your footwear
Chic Pink
How: Throw on a floral cardigan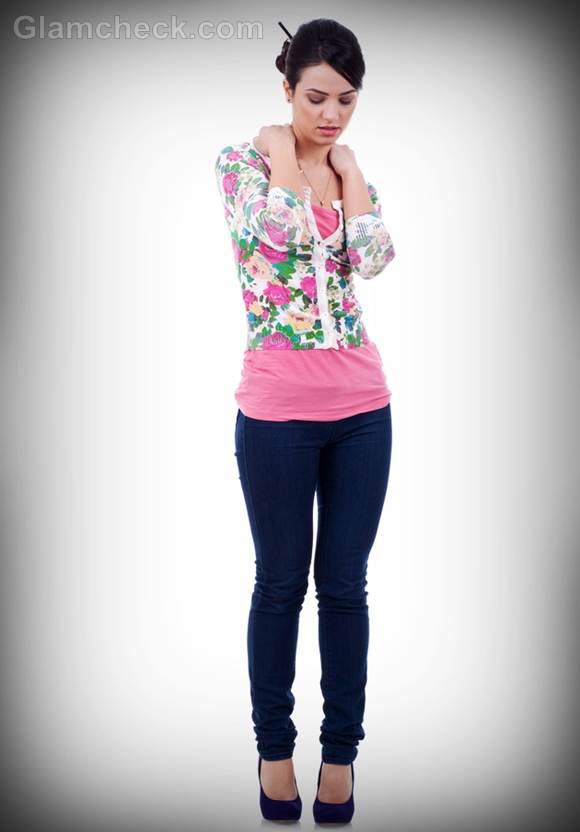 Headed for a luncheon with the girls? Try this look and be the most comfortably chic of them all.
Opt for solid blue denim, bordering onto the navy shades. These, as you might notice in the picture above, have to be basic with no OTT washes, as in this look we would let the print of the cardigan to take up all the attention. We recommend a floral print to bring out the delicate feminity of pink. If that isn't your cup of tea, choose a micro bird print instead to add an element of quirk. Be sure of not sharply contrasting the upper, as it would then appear too busy.
For footwear, you can opt for a solid color pumps in blue/ beige or even go for a raffia woven wedges. Add a delicate string to your neck and maybe a gold watch too.
Tip: To wear a bangle or two and a bracelet with your watch seems to be the hot thing right now. Try this wrist trend before it flips to something else!
Flirting with Pink
How: Pair up with a skirt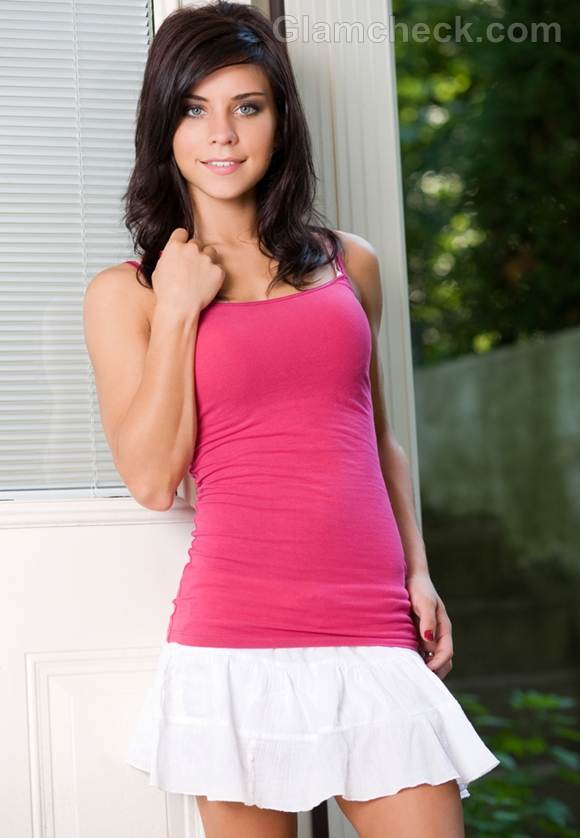 Miles of legs in a mini are a sure shot attraction for any man. Take the idea forward; wear a cotton mini with your tank. It does not need to be white as coral and mint gel beautifully with hot pink. Make color block the highlight of the look and add long chain necklace with a one of a kind pendant. Work it up with wedges or pumps. You can choose a printed option as it would complement the all solid outfit.
If it's more than a coffee date, then pair up with a fitted pencil skirt that finishes off mid thigh. Pick orange for bright pop or choose a subtle animal print to shoot up the sex appeal .Tuck the tank top inside and wear a waist belt to define your curves at the right places. Carry a clutch bag to stay in sync with this one.
Create a front puff in your hair by back combing a layer. Secure it with cute pins. Keep rest of the hair open. Blow-dry them though and you are all set to floor him! Speaking of which use your evening perfume on both your wrists, behind your ear lobes and the cleavage – the scent of a woman can never go wrong!
Tip: Keep the lips nude with gloss and add eye liner to the top of your eye lids.
The Going-Out Pink
How: Pair with a gold belt and a blazer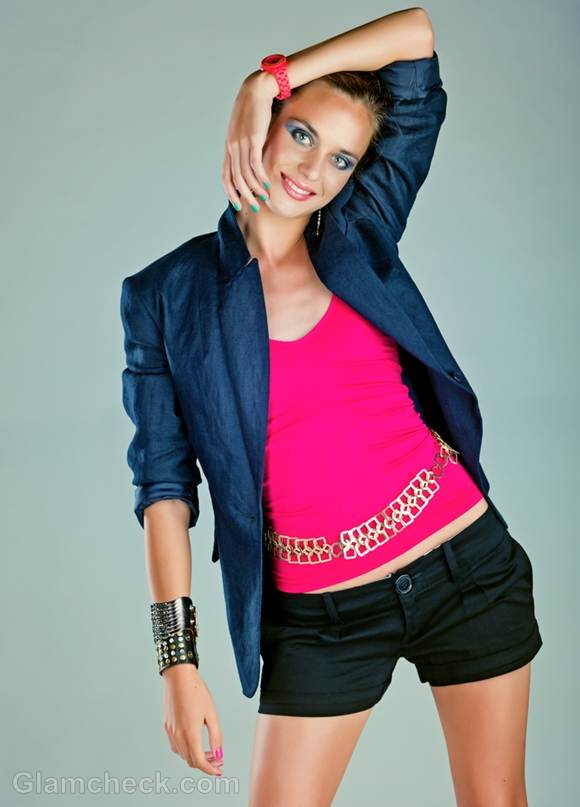 Finally, How to wear your tank to an evening clubbing session? Simple it is, add a blazer. No not a black one, but a navy blue or beige or coral or even a print. The idea is to not stick to the classic color. Choose basic hot pants, who match closely enough to your blazer as we do not want too much mixing up here. Add a metal belt and a metal cuff. If you would rather not choose the belt go for a gold collar neckpiece or a statement long necklace.
Add a pop color watch too with biker chic bands on your other wrist. Don't be afraid to put sport a pink pout and mascara on your eyes. A clutch matching with your accessories and a pair of pumps matching with your blazer/ hot pants could be your greatest bet.
Tip: Don't shy away from painting your nails too in a deep color. Better still flaunt your favorite nail art.
So go ahead girls – Paint the town pink this season! And remember whichever look you choose to go ahead with, wear a smile along – as the charm factor will never go out of style !
Image: Shutterstock.com