The multi-talented Bella Thorne wore her hair in glorious waves as she attended the Los Angeles premiere of "The Odd Life Of Timothy Green" at the El Capitan Theater in Hollywood, California on August 6.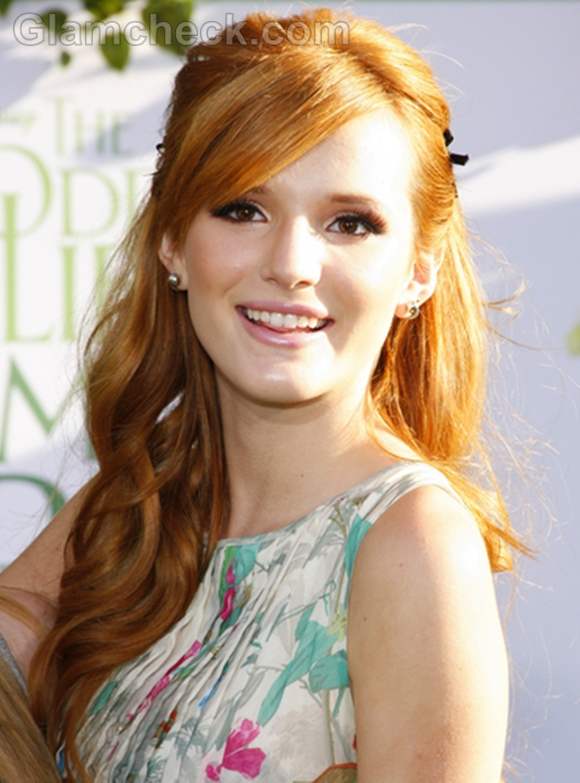 The 15-year-old sported reddish-gold hair that had an inner warmth and glow like the setting sun. Her fiery tresses were pulled back from the crown with her grown-out bangs combed to the side of her forehead. The ends were styled in luscious loose curls and pulled over her shoulder.
The child star's hairstyle makes her look like some form of fairy-being from another world. 
Image: P R Photos