English R&B singer Hatty Keane sported yummy makeup at the WellChild Awards 2012 held at the InterContinental Park Lane Hotel in London on September 3. Her look is fun, zesty and very cute. Learn how to achieve this colorful party look through our simple guide.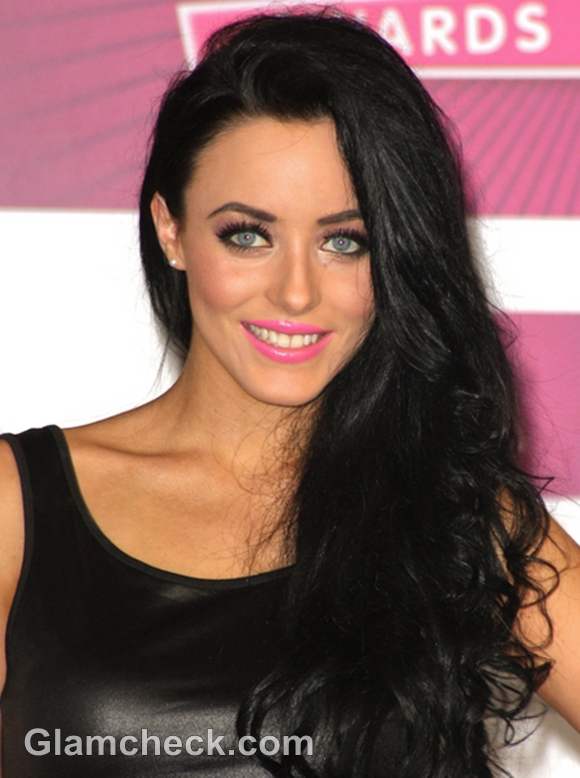 Apply foundation on cleansed and moisturised skin.
Apply eye primer on the eye lids.
Dab light pink eye shadow on your eye lid just behind the eye lashes. Sweep upward with an eye shadow brush till it's halfway up your brow bone
Next, swipe on black mascara in generous proportions.
Draw a thick black line with your eyeliner on the upper eye lid.
On the lower lid, run the liner just once from the middle to the outer end.
Apply bright pink lip gloss evenly across your pout.
Finish off by sweeping light pink blush across your cheek bones.
Image: P R Photos