Brit actress Terri Seymour was all smiles as she stepped out to take a walk in Malibu, California on September 3. Maybe it was because it was a lovely day or maybe it had to do with the baby she was carrying in her arms. No, she didn't secretly adopt – she was just babysitting for a friend. Check out her stylish digs while she did so.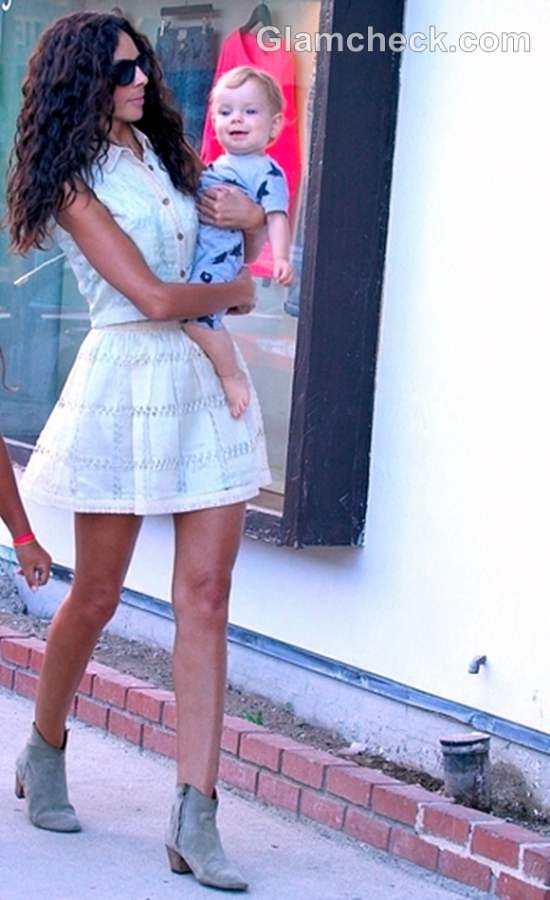 Terri wore a sleeveless, front-buttoned white shirt with a short, white mini skirt. She accessorized minimally with dark sun glasses and grey booties, leaving her brown curly hair loose and resorting to natural makeup to complete her look.
Her whole ensemble is so effortless, not to mention really easy to put together. It's light, summery, practical, crisp and so low maintenance.
Get the Look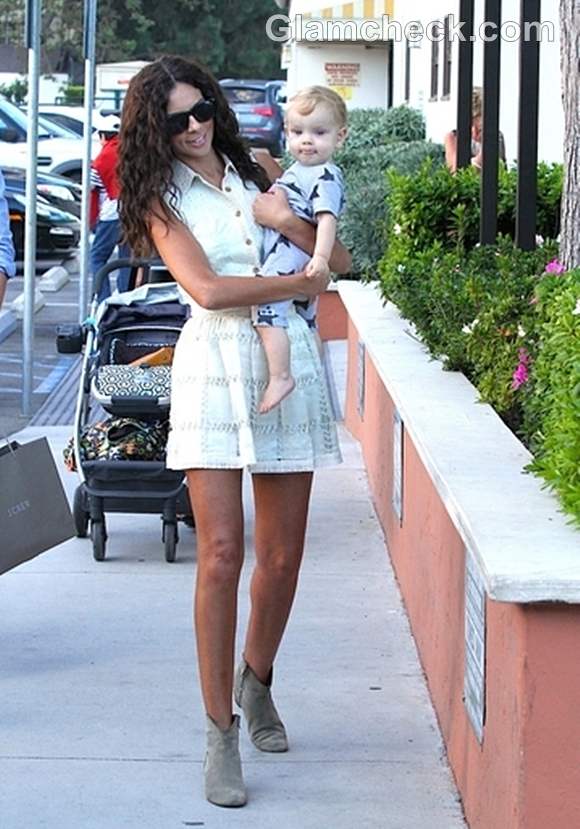 First get a short skirt, no lower than your knees but not cut so high that it's a mini skirt. Lighter shades are preferable to darker ones in the warmer months. Pair it with a sleeveless shirt of a color that matches the skirt. If the skirt has a print, the shirt can reflect one of the dominant colors in the print. Rip off the sleeves of a regular white formal shirt, stitch up the frayed hem and you have a collared shirt that will allow you to emulate Terri's look to perfection. You can complete your look with strappy heels.
Image: P R Photos