Have you ever complained about not having enough space in your purse for all your stuff? The practical women learn to weed down their must-carry-around list to just the basics. But the reality for most fashionistas is at the other end of the spectrum – too many things that we can't live without, no bag on the market big enough to hold it all. Karl Lagerfield, Chanel's couture designer, must be able to read our minds. He showcased a phenomenal handbag at Paris Fashion Week on October 2 that women across the world will be thankful for.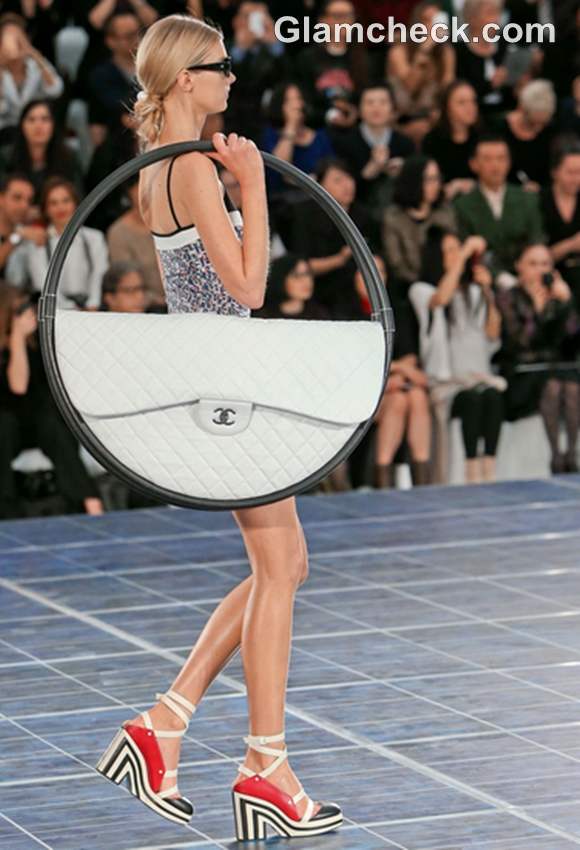 Chanel S-S 2013 Paris Fashion Week hoop bag
You may know of Chanel's classic quilted bag with the iconic CC logo doubling as a clasp…? It was re-designed by Lagerfield into a mammoth hula hoop design that's more than half as tall as the very leggy model who toted it on the ramp! Two black hoops made up the handle while the classic quilt was replaced by silver wire mesh.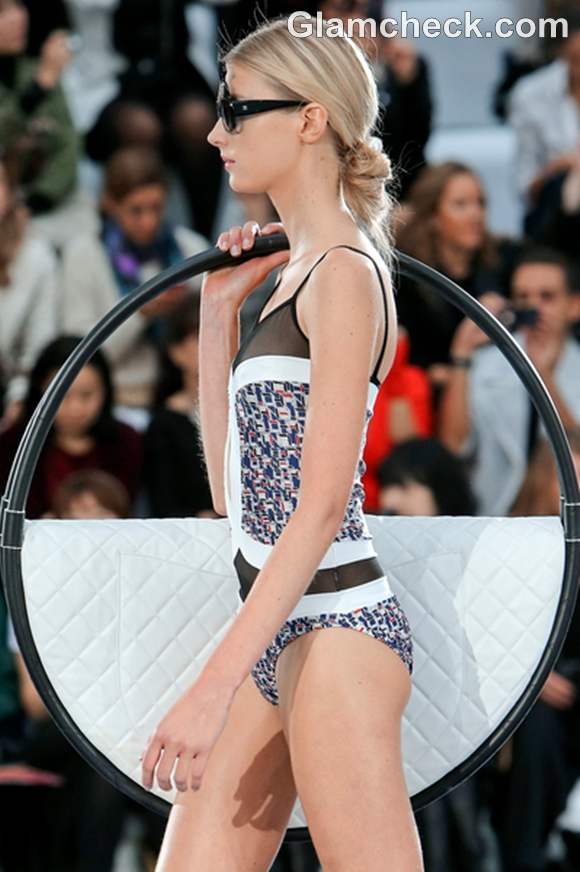 Chanel hoop bag S-S 2013 Paris Fashion Week
The underlying mood is bold, grandiose, stupendous, in-your-face – all the things that stand for the undisputed flavour of Chanel.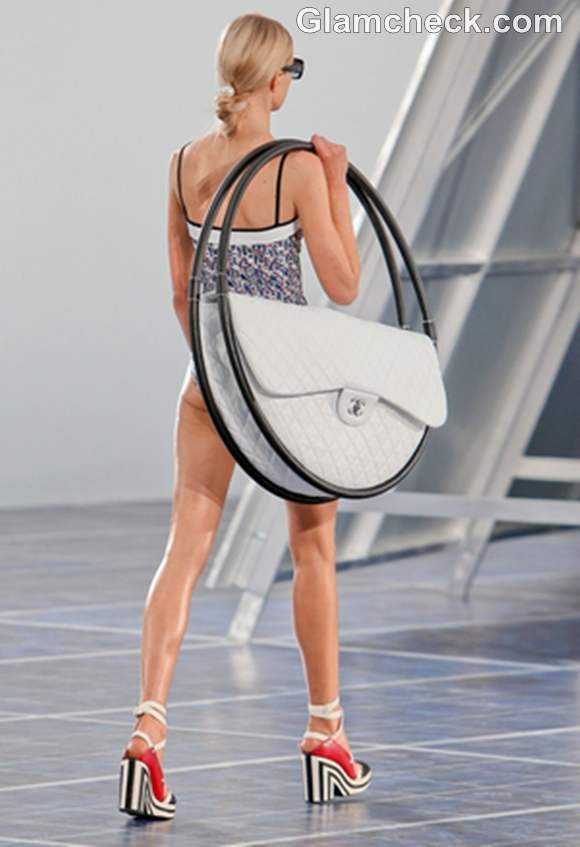 Chanel S-S 2013 hoop bags Paris Fashion Week
The gigantic accessory is meant to be used as a beach bag, and we think that it would make quite an impression. When has a beach bag ever been hotter than a model in a swimsuit? To answer that question, just figure out how often you've actually looked at the pretty blonde modelling the bag. We're betting your answer ranges somewhere on the lower end of the scale.
P R Photos