Karl Lagerfield, Chanel's most iconic designer bar Coco herself, is anything but subtle. The message of his designs always comes to the fore perfectly, in the process revealing layers up on layers of complicated human emotions through stunning visual imagery.
You can know this about Lagerfield and indeed even Chanel as a fashion giant and still continue to be surprised every time you are presented with their collections. Paris Fashion Week wholeheartedly welcomed the elegant designer to the ramp with big names from around the world making a beeline to the majestic Grand Palais to gain a coveted seat in the audience.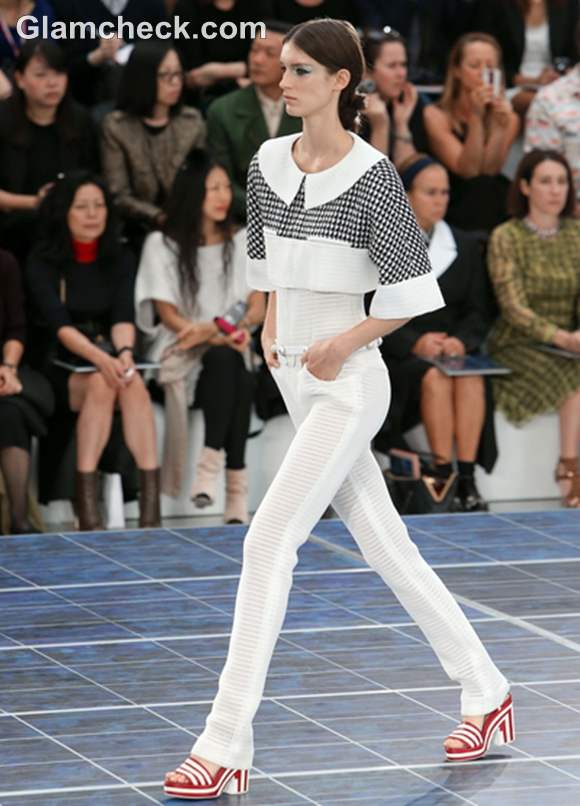 Chanel S-S 2013 Paris Fashion Week
Lagerfield claimed that this S/S 2013 collection was inspired by solar panels and wind turbines that he came across in St. Tropez where he started to sketch his designs for Paris Fashion Week. Was he making a statement about clean energy with this collection? No, he says. He just wanted to make this collection chic, modern, and symbolic of change.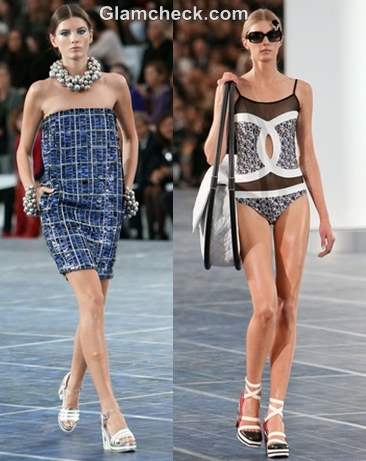 Chanel S-S 2013 Collection Paris Fashion Week
St. Tropez is wind and sun – two key concepts in this range. Glorious thigh-high dresses and skirts in blue, red and green captured the tranquillity of the French town. Flowy fabrics were used in all the designs from the casual to the elegant. Even the fitted ensembles had a decidedly fluid feel about them.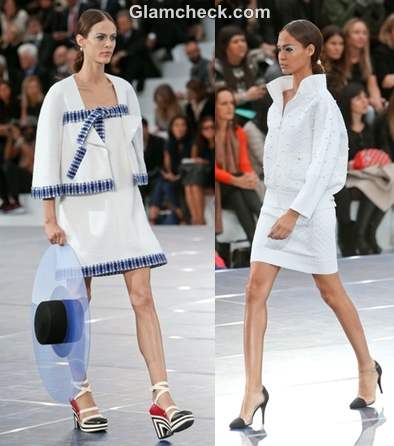 The collection was interspersed with bold accessories – larger than life hats the size of bicycle tyres, clusters of giant pearls that were as large as Christmas ornaments, a humongous hula hoop bag and the iconic two-toned shoes.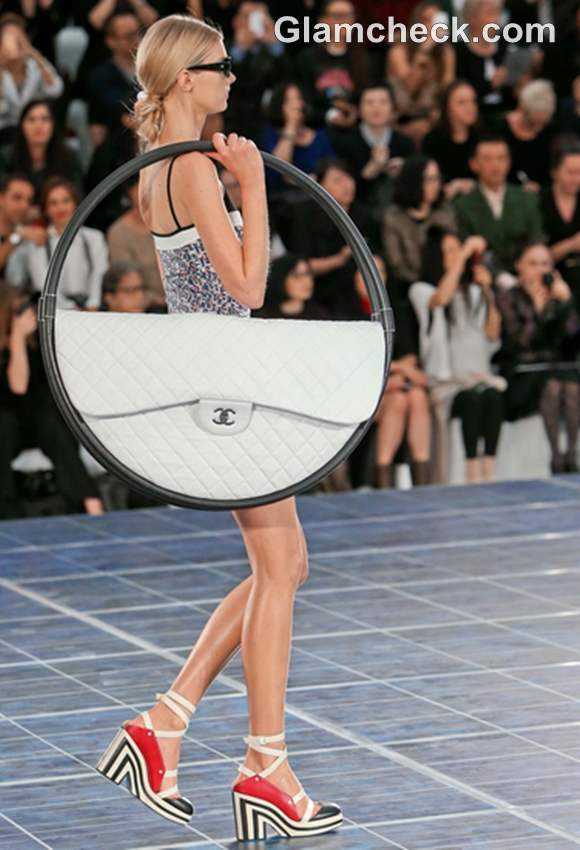 It was all signature Chanel, but with a makeover. The best of the best has been revamped to outdo itself. Only with Chanel, and probably only at Paris Fashion Week!
P R Photos