Hollywood actresses Jennifer Love Hewitt and Louise Roe had something in common at the 4th annual Variety's Power of Women luncheon presented by Lifetime at Beverly Wilshire Four Seasons Hotel in Beverly Hills, California on October 5.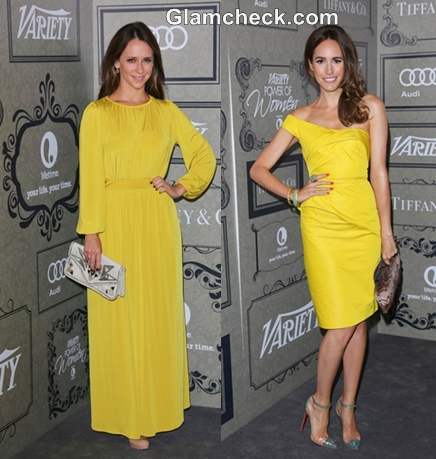 Yes, they're both beautiful as heck and they both have brown hair so soft it flows like water, but we're referring to the color the beauties sported. Each pretty lady was clad in a yellow that exuded charm and high style.
Demure Damsel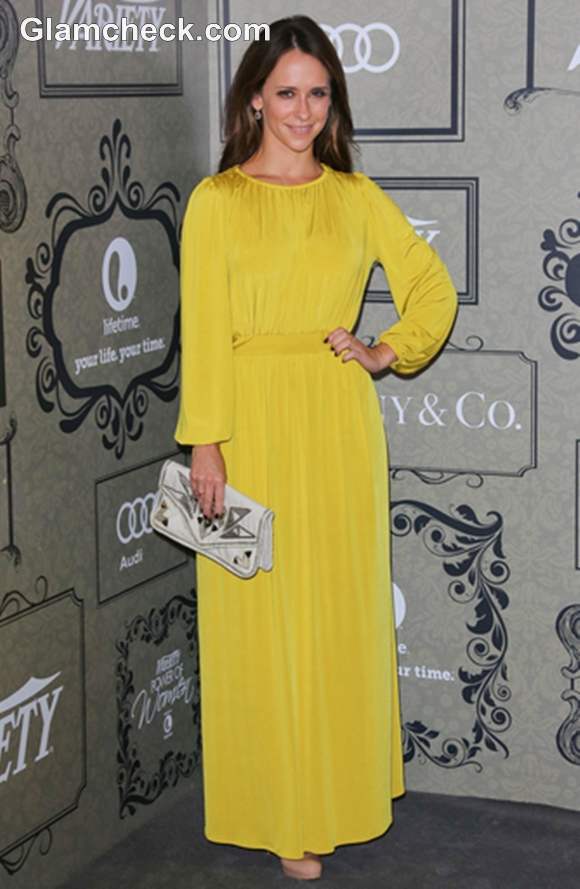 Jennifer Love Hewitt went with a modest yet highly-desirable yellow dress. The full-sleeved, full-length number camouflaged her famous assets, but we're still awed by the result. The peasant cut looks darling on the Ghost Whisperer star plus we love the embellished clutch purse and nude pumps that she accessorized with. It's humbly gorgeous, if there is such a thing. If not, it's sure to be coined after this grey carpet look.
One-shoulder Wonder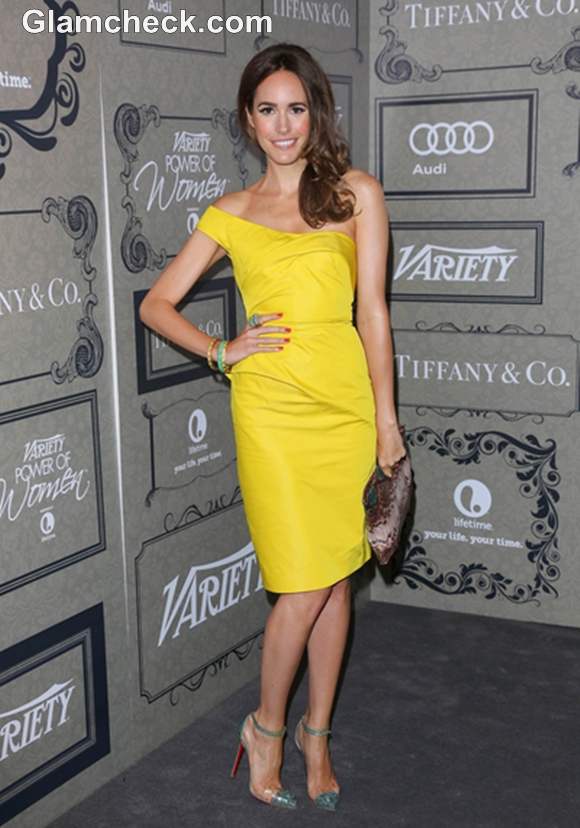 Louise sashayed into the venue in a blazing yellow one-shoulder dress with a knee-length hemline and a nipped-in waist. She was totally pulling off the Hollywood diva look, thanks in part to her attitude and in part to her accessories – blue-tipped ankle-straps by Louboutin and a simple array of blue and yellow bracelets. Anyone who doubts that yellow can be uber-sexy just needs to take a gander at this femme fatale.
P R Photos