To every woman's life, few issues are as important as breast cancer. The importance of staying aware about this disease is a pressing need for the well being of all women. After all, prevention is better than cure and with regular self exams and clinical exams, early detection and hence cure is possible. Read: How to Prevent Breast Cancer.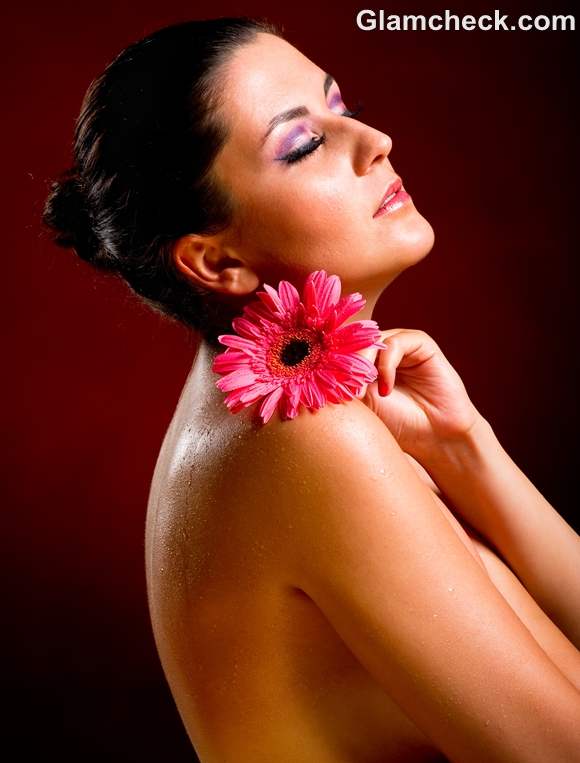 October Create Breast Cancer Awareness

It was during the 1990s that Estee Lauder with Charlotte Hayley created a pink ribbon campaign, giving this ribbon an international status. So much so, that today all countries and cultures accept it as a universal symbol for awareness and support for breast cancer issues.
You too can support the cause, but not just with a pink ribbon but much more.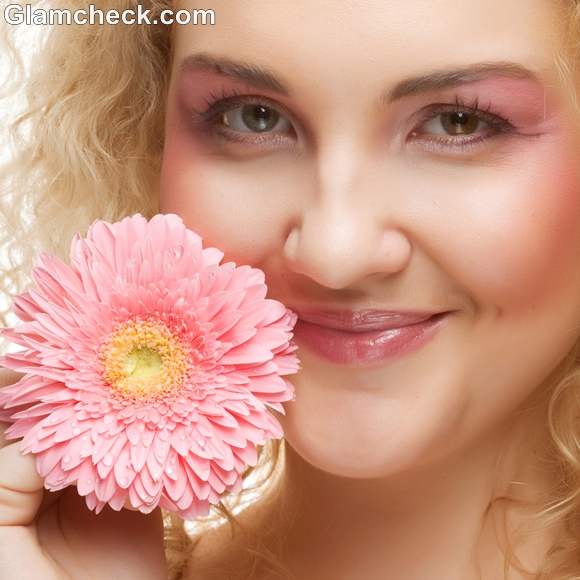 Create breast cancer awareness in style
Pink clothes, accessories, makeup the alternates are many and stylish. Team this up with your conventional pink ribbon and be the aware diva.
Pink Clothes to Create Breast Cancer Awareness
Whether you believe in head to toe pink or just mixing separates, the awareness counts.
Look 1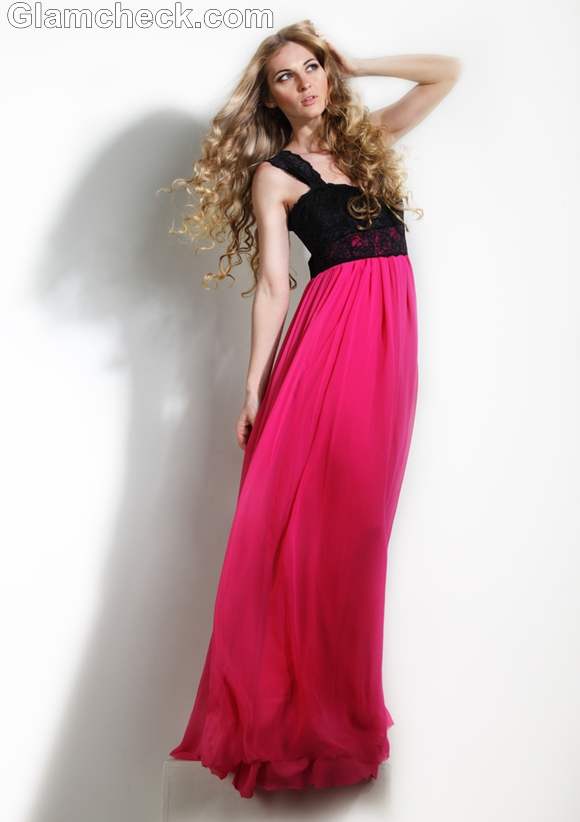 Pair a fluid full length skirt in cerise pink with a basic black tank or cami. A corset or a lace tank in black also looks perfect with the look. The trick is to wear a fitted silhouette on top.
Look 2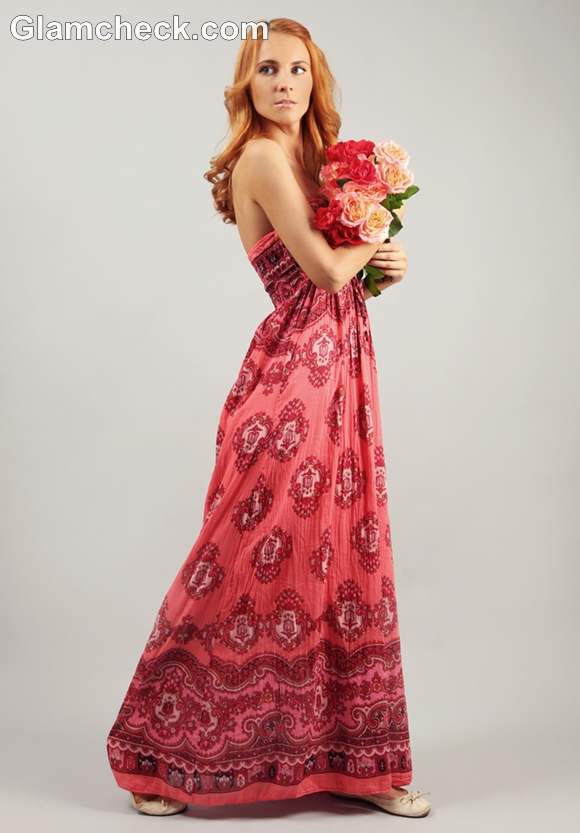 How about a deep carmine maxi in a paisley print? Long dresses are extremely comfortable to wear and the quickest way of getting dressed. One can hardly go wrong with a maxi.
Look 3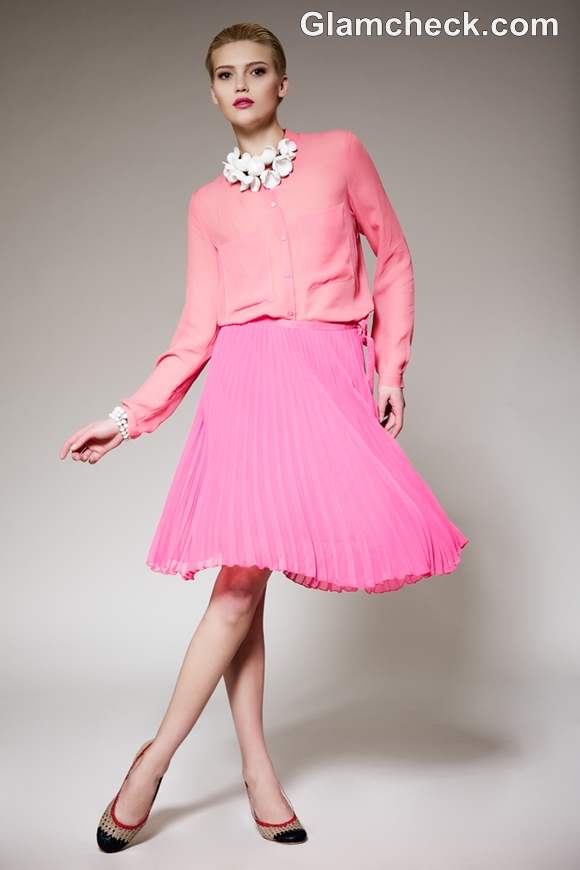 If your style spells more high-fashion and chic pair together the latest trends. Choose two hues in pink like rose and salmon. A salmon shirt with a plisse rose pink knee length skirt truly brings out the lady in you.
Pair with a statement necklace in white and a watch too for the ultimate statement.
Pink Accessories and Makeup to Create Breast Cancer Awareness
If you would just like to add a hint of pink to your look it is always safe to don some accessories, make-up or both. The hue of pink is a personal choice.
Look 1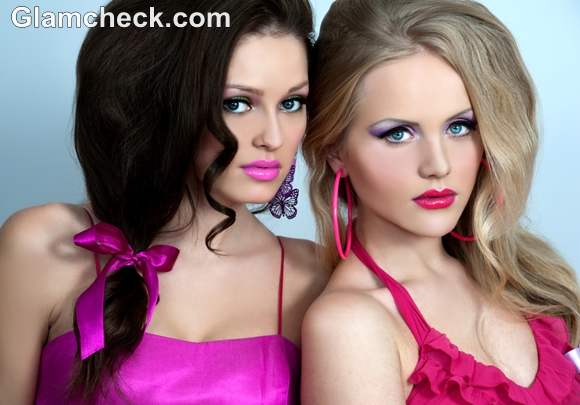 A shocking pink lip color or a ruby pink – statement lips never cease to be stylish. Defined eyes with kohl and mascara and top it up with a hint of pink eye shadow or bold lavender keeping in mind the time of the day and occasion.
Without saying a blusher is the most appropriate way of looking flushed and pretty.
If you are braiding your hair sport a pink ribbon at the end or go adorn yourself with a pair hoop earrings.
Look 2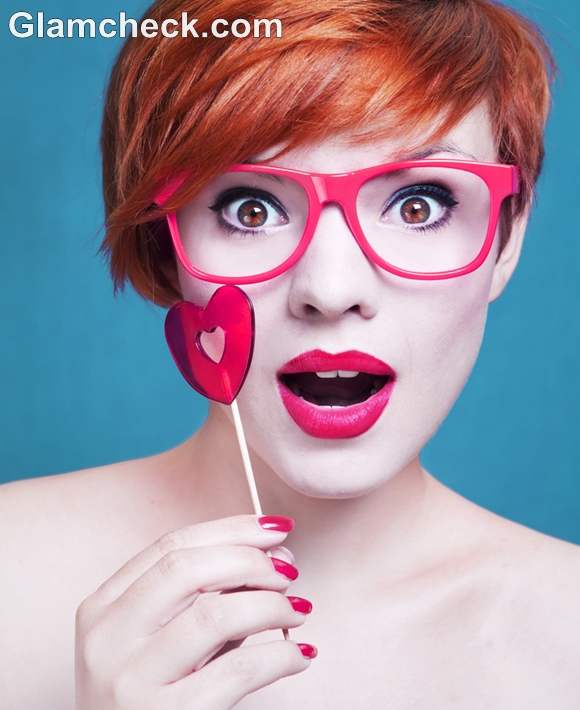 Glasses in a shocking pink frame define your face perfectly and gives definition to your whole look.
Pair it up with bold pink lips and nail color to match.
Do not use any eye shadow and instead define your upper lash line with eye liner and mascara. Apply kohl to the lower lash line leaving the inside tips.
Look 3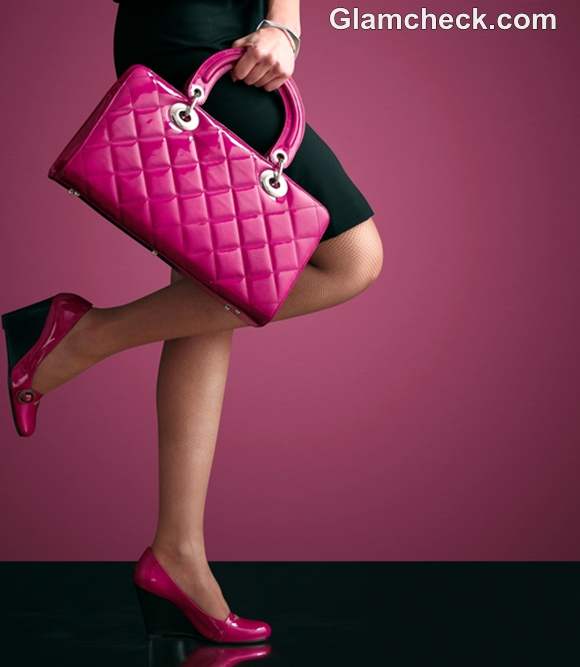 If makeup is just not your thing, go instead for bold accessories. A classic quilted handbag in hot pink with your LBD is a lethal combination. Do not forget to match your footwear with the bag too.
If it is a workday, patent pink wedge heels are more advisable than pumps or stilettos.
Hairstyles to Create Breast Cancer Awareness
You could introduce the color of breast awareness into your look through hairstyles too.
Look 1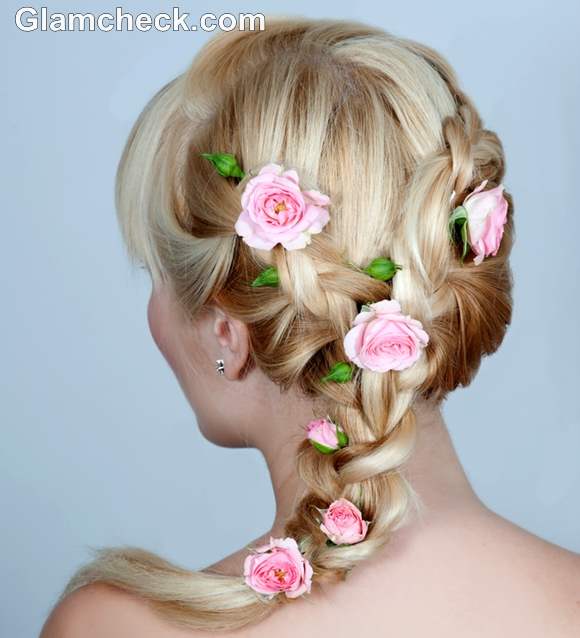 If you are comfortable with an Edwardian braid – divide the hair in half and start with two braids and ultimately uniting them into one.
This style can be done with a regular braid too. Just add multiple pink roses as braided hair hold them easily.
Look 2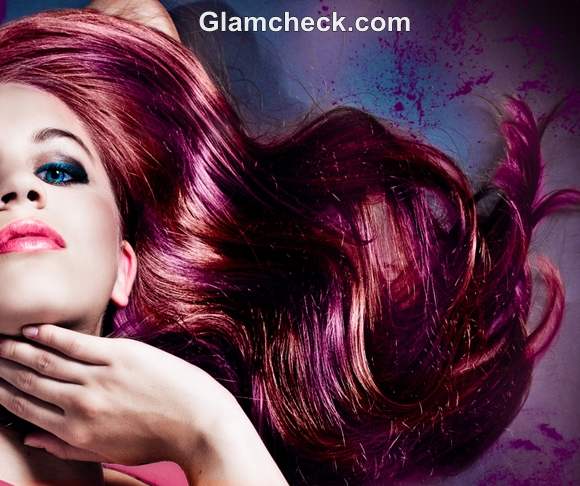 If you have an edgy character and have the resources to salon dye your hair – take the opportunity! Burgundy or mahogany hair with multiple hues of red and shocking pink has a bewitching appeal.
Glamcheck's Tip – If dyeing the full mane is too bold, try small. Streaks of shocking pink can be dyed at home if you pre-bleach your dark hair and then apply the color. Follow the instructions on the packaging and dye the lower ends of the hair. This way they can also be tied up in a bun to reduce visibility when required.
So go ahead, be stylish with pink – stay aware of this disease and create awareness in your soul sisters too!
Shutterstock