Check out Hollywood actress Kathryn Newton's fun and stylish ensemble as she attended the Los Angeles Premiere of "Fun Size" at Paramount Studios on October 25.
What she wore:
Flirty blue dress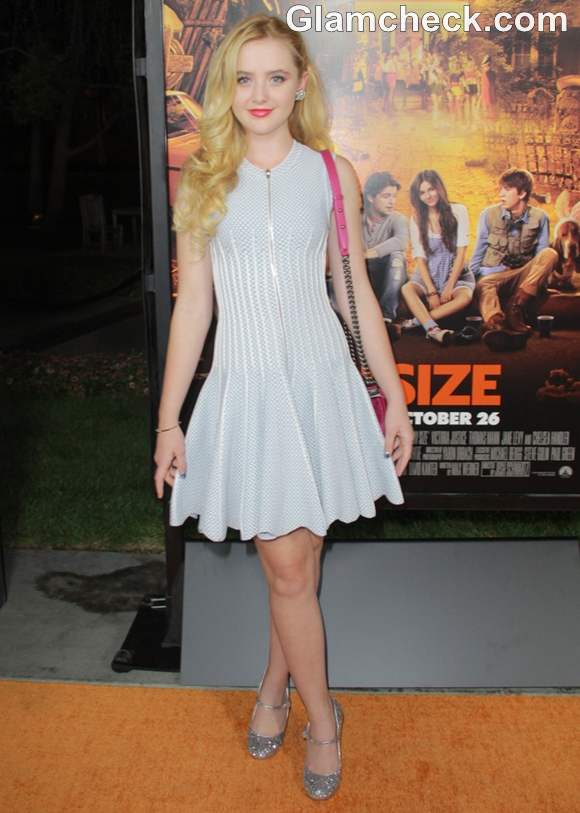 Kathryn Newton
The 15-year-old slipped into a sleeveless, front-zippered sky blue dress with a subtle print and pleated skirt. It's a cheerful look that is in good taste!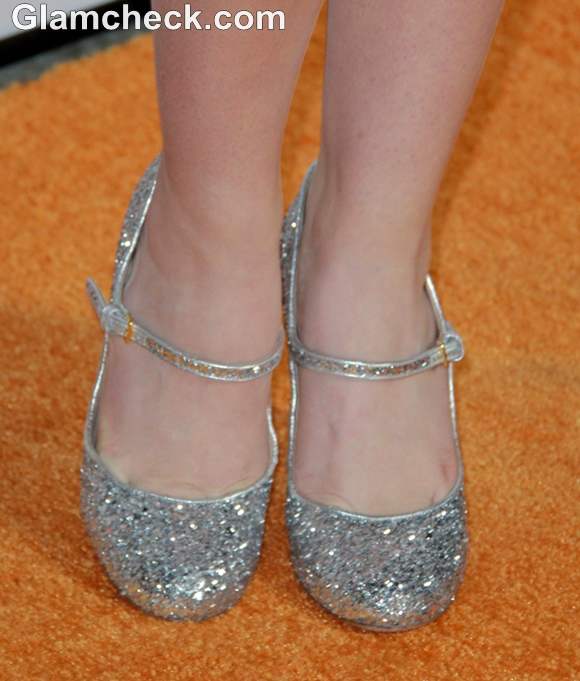 Silver heels
It's her accessorizing skills that we're most impressed with. Her pink handbag, statement stud earrings and shimmery silver Mary Janes are to-die-for. Every piece of her ensemble is so unique and well-thought-out. This fashionista's starting young!
Hair and Makeup:
Curly locks; subtle red lips
Kathryn's blonde hair was styled half-front, half-back. The part that was left in the front was curled and swept over her shoulder. She completed her look with a bright coral lippie and demurely-lined eyes. We'll be seeing her on the cover of a magazine any day now!
P R Photos