Movie dates are one of a kind, casual yet romantic. First impressions matter, as you spend most of the time in the dark watching the movie! So dressing up right becomes all the more important to floor your date as soon as he sets his eyes on you. There are no set rules except avoiding OTT wear. There are many outfit options to suit your style and personality.
How to dress for a movie date: If it is a first date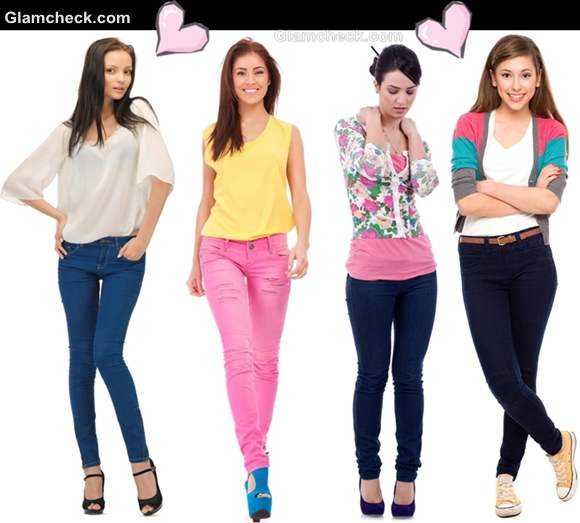 If your very first date is a movie date, then you are by default allowed to dress up less casual and more chic. Your outfit options could be:
Pair up dark blue denim with a beige flowy blouse. The blouse will add femininity to an otherwise casual denim look.
Bright pants are all the rage and flatter most women. Choose a pink or a red and wear a basic blouse in contrast color tucked in. If contrast gets too much for you, you can always choose a white blouse instead.
Dark denims with a pink cami tank and a floral cardigan take your pretty quotient up a few notches.
If you still insist on staying casual for your first date, choose dark denim with white tank and a bright colorblock cardigan worn with open buttons. Don't forget to don your waist with a thin belt with this one..
Accessories on a first date
A delicate necklace either a short one or a long one hitting above the navel looks great.
You can also choose to wear crystal stud earrings or pearl earrings instead.
For the first three looks, if comfortable wear heels. Bright heels with bright clothing work well.
For a more laid-back appeal wear bright pair of converse or Vans.
Don't forget to carry a small shoulder bag for your essentials.
How to dress for a movie date: Outfit options
Skirts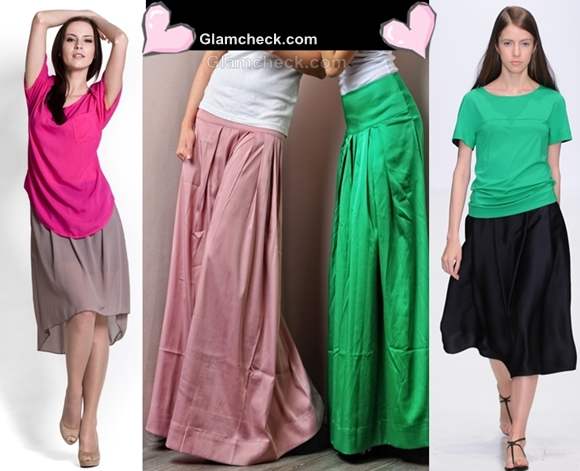 How to dress for a movie date-skirts
The quickest and easiest way to feminine dressing is wearing a skirt.
Skirts with asymmetric hems are the latest on the fashion scene and look gorgeous paired with even a simple blouse. Go for a nude or taupe skirt and pair with a pink blouse, after all pink is the most popular color for dates.
A midi length flowy skirt which hits just at your calf, works for taller girls. Choose a black one and pair with a bright tee in green or tangerine.
Full length straight skirts are a great way to appear tall and also when you can hide a pair of heels or wedges. Choose a bright skirt and pair with a white tank.
Accessories with skirts
If the ankles show, wear an anklet in one leg.
Short skirts look good with a statement necklace worn close to the neck.
Long skirts call for a longer necklace.
Shorts and Tunics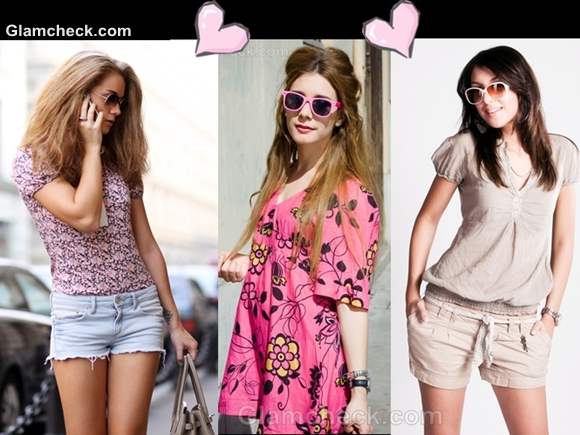 How to dress for a movie date-shorts & tunics
Ask a girl what is the best way to dress relaxed and comfortable and she would name her favorite pair of shorts or a breezy tunic.
Denim shorts with torn hem look great paired up with a floral blouse. You can tuck in the blouse and wear the shorts without a belt.
Cotton shorts in beige are a wardrobe necessity and at times like these can be paired up with a cotton blouse in similar color or black. Tie a scarf belt around your cotton shirts, you can go for a bright printed one here.
Bright printed tunics are a resort staple but work wonderfully well when going to the movies with a date.
Accessories with shorts and tunics
Wear a classic pair of aviators or sunglasses in pop color or even with nude frames. Key is not to forget one, if you it's a day movie.
Wear a watch and a bracelet on the same wrist.
Skip earrings and wear a cool statement ring instead.
Crop Pants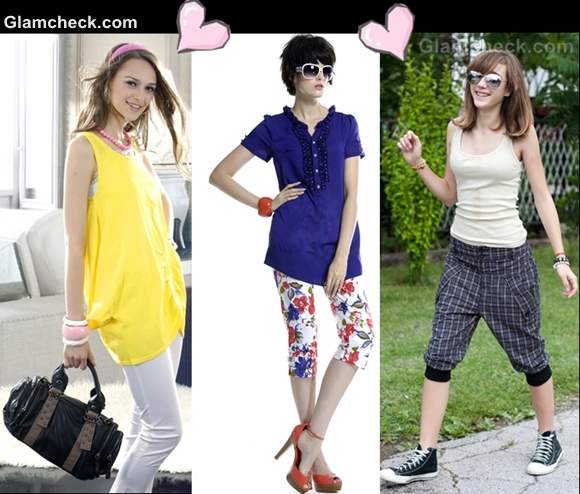 How to dress for movie date – crop pants
Another great fashion invention is the crop pants. It has so many avatars and silhouettes that you could loose count. It is an active wear and yet stands fashionable.
A white denim or cotton crop pants with a skinny or straight fit can be paired up well with an anti-fit top in a bright hue like yellow.
Floral cropped pants look feminine yet classy when paired with a denim tunic in darker hue.
To channel a cool college young look, wear a tartan or checkered crop pants with a white tank top.
Accessories with crop pants
If the pants are fitted, wear a pair of ballet flats or strappy heels.
With more casual checkered crop pants, converse high tops or a pair of Vans gel well.
The look again rocks with the right pair of sunglasses.
Chunky bangles or wrist bands can add an edge.
If in the mood of cutesy, wear a hairband and a beaded necklace too but only with fitted pants.
Hairstyles for movie date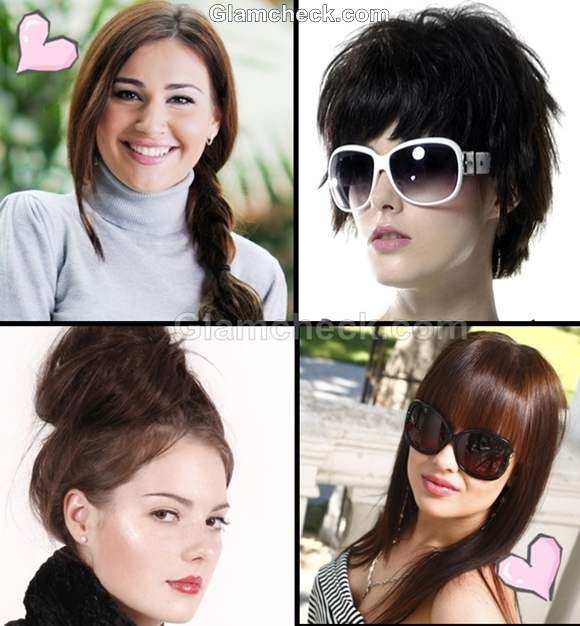 Hairstyles & Makeup for a Movie Date
Your tresses on your date are as important as your outfit. Keeping that in mind, there are a few styles to try:
If you have short cropped hair blow dry them and sport a slightly messy do.
Long hair with bangs call for straightening your tresses to perfection.
For a casual chic, go for a high messy bun,
To be the pretty girl next door, choose a neat side braid or if in the mood for some fun make it messy.
Beauty Tips for a movie date
One of the turn-offs on a movie date is OTT makeup.
Either highlight the lips or the eyes.
Red or pink or tangerine lip colors are doing very well among the fashionistas right now.
To highlight eyes, apply eye liner extending outwards on the upper lash line and/ or kohl on the lower lash line.
More Movie Date tips
Since it often gets chilly in a movie theatre it is a great tip to plan ahead. Wear an extra layer or carry it with you. A light cashmere or bright cardigan or even a denim short on top of a tank can save you in need.
So choose any outfit, and choose the right makeup and accessories and your movie date will be a success. But whatever look you choose, always remember to floor your guy with your million dollar smile.
Sutterstock