Learn how to dress (for women) by choosing appropriate clothes and accessories according to your body type and fashion sense in our dressing tips articles.
A girl may have hundreds of clothing items, accessories and footwear, but if one does not know how to put them together in the best possible way or create 3 different looks from one single outfit then the main basic of being stylish is lost. So, Glamcheck takes it upon itself to help all of you chicas to attain Glam Diva status with our interesting collection of articles that will offer the best fashion advices, tips and tricks on good dressing. You will also know more about minute details like fabrics, prints, colors, accessories as well as the cut and fall of a particular dress so that you can choose the best outfit for yourself. The key is to dress smart, literally.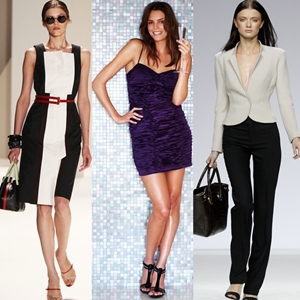 Every girl wants to learn the art of dressing, after all who doesn't want to look well turned out and smartly attired. However, what is more important is to know how to dress suitably for each occasion. The attire you wear for an interview may not be that suited for a date on Valentine's Day or for a shopping spree with your girls. The same goes for a wedding, and there has to be a difference in what you wear for your own wedding and what you wear for someone else's. However, if you do not know the difference, look no further because we have a wide selection of topics that will solve your dilemma, right here.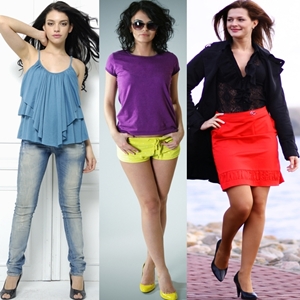 How to wear jeans, shorts & skirts (women)
There are various ways in which a girl can wear jeans, shorts and skirts but one has to keep certain points in mind like height, figure, frame, body structure etc. Some girls look good in skinny jeans whereas some look best in boot cuts or boyfriend jeans. The same holds true for shorts and skirts. Wrong choice of lowers, even if it is something that is in fashion currently, can take away from the total look. Therefore, it is imperative to choose the right singles for yourself and pair them with interesting uppers, footwear and accessories, and we will help you on your quest to choose the best for yourself with the advice doled out here.
Whether it is maxi dresses or tulip ones, tunics or shift dresses, our articles will help you to make the best of your dresses. You can now know which dress will complement your body type most, and what footwear will make the attire look more dazzling, with our articles here. We have interesting articles like how to wear the same maxi dress in various ways and to different occasions, and a host of other fun reads which will keep you more in touch with style.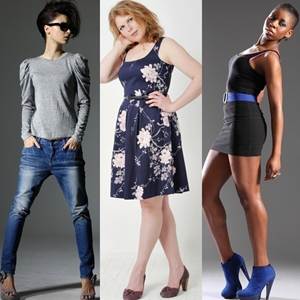 If you want to look taller wear stripes and if you want to give the illusion of curves, then wear dresses that are shaded darker on the sides. Those who are on the shorter side should stay away from big prints, and those who want to hide broader hips can wear empire cut dresses. Find more useful dressing tips like this here, to make the best of your body type. Who said you need to have the perfect figure to look like a million dollars? In fact, we will help you to look priceless with our flaw hiding dressing tricks.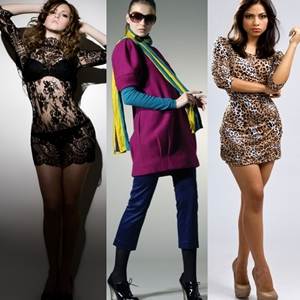 Wearing colors, fabrics & prints
Do you know that mixing animal prints with fluorescent and multicolored floral prints may not be the best fashion move? Or that, certain fabrics can make you look heavier? To gain more such information, so that you do not make faux pas, we recommend you to go through our articles in this section. You will know what fabric white outfit to buy, and understand what kind of sheer material, laced or corduroy outfits are more suited to you.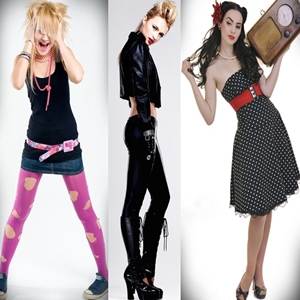 Mix and match styles like androgynous and gothic to create your own unique style. Have trouble doing it? Well, just click the link above to get going. And, while you are at it, brush up your knowledge on emo fashion, retro clothing and boho chic with our numerous line-up of fashion articles that will help in unleashing your inner diva.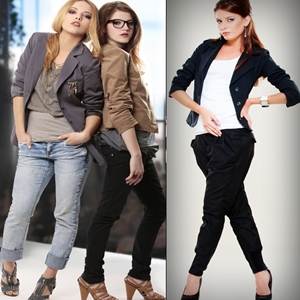 How to wear Wraps, Cardigans and Jackets (for women)
A jacket does not only mean the one that you wear during winter months, and a wrap can be used in more than one way which goes beyond its main aim of keeping you warm. Know how to put your wraps to innovative uses while planning your ensemble, and learn how to bring out the best in the jacket that you own by reading the articles in our section right here.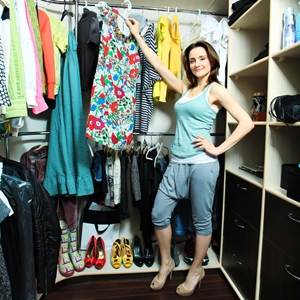 Clothing basics (for women)
You will find articles on how wear a white shirt, singlets, spaghetti tops, halters, tube tops, cotton dresses and more in this section. If your fundamentals about the basic items of clothing are right, you are already on your way to becoming a fashionista. We are here to help you attain this status with our tips on clothing basics such as summer must haves, wardrobe essentials and the like. Certain basics do not go out of style ever, and you can put them to good use, year after year, by wearing them differently like Glamcheck shows you.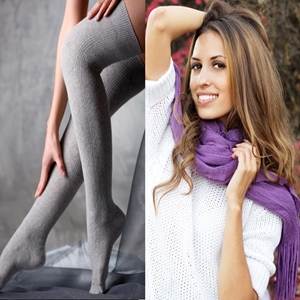 Clothing Accessories (for women)
Clothing accessories like scarves, stoles and even socks, for that matter, can break or make a particular look. However, if you do not know your scarves from your stoles, fret not; our articles on clothing accessories will guide you in the right way. Here, you will know how to match your cute printed socks with your footwear and different ways to wear your scarves.
Image: Shutterstock