With the rise in the concept of stylish holidays, the swimwear collections have gained popularity for an integral role that these play. The trends and styles that emerge out of the dedicated fashion weeks have a major influence on the sartorial choices for the fashion conscious resort moods.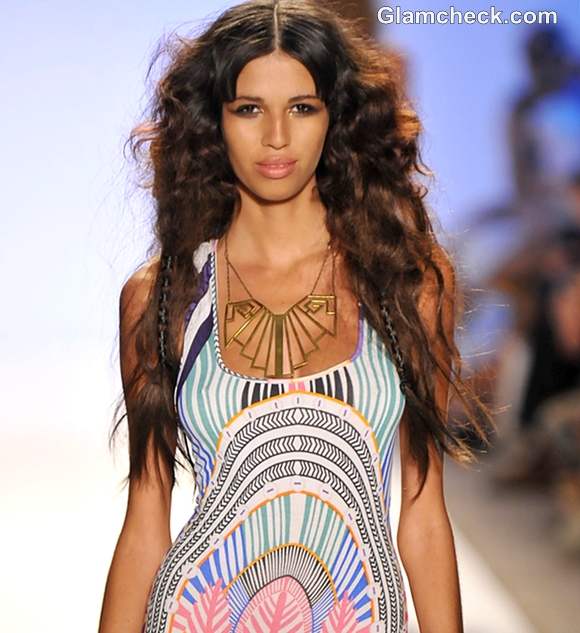 Mara Hoffman Swimwear Collection S-S 2013
Mara Hoffman who is a fashion designer based in New York was one of the contributors cum influencer at the Mercedes Benz Swim Fashion Week 2013 with her Spring Summer collection titled "Desert Outlaw Gypsies". The collection was an interesting mix of shapes, prints, colour and texture. All these elements worked beautifully together and there was nothing that wasn't to be loved!
The Clash of Prints
Mara Hoffman Swimwear Collection S-S 2013
The one element that really took over the collection were the eclectic contrasts of prints ranging from colourful tribal mix to gorgeous yet subtle snake skin in gold hues. Seldom do collections provide fun and sophistication together and Mara's collection seems to be one of those odd ones that managed to do so.
The Beaded Details
Mara Hoffman Swimwear Collection S-S 2013
If it weren't the prints then it was the craft of beading that added colour to her collection adding a new dimension. Be it the neckline or shoulder detailing for the various outfits, the neonic palette of the beads managed to impart the vibrancy that the collection stood for.
The Cover Ups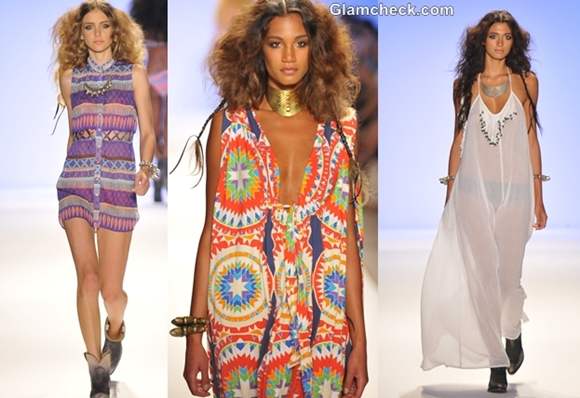 Mara Hoffman Swim Collection S-S 2013
It wasn't just the bikinis of the collection but interesting day to night cover ups were as good to steal the show. Mara did not leave many flowy shapes out of her collection and the variety was only welcomed. From jumpsuits, kaftans to sheer or printed maxi dresses, every garment was an example of finesse.
The Styling
The ultimate finishing point of the collection was the styling approach that the collection had. The textured, voluminous layered hair were aptly styled with dusky smoked make up to do justice to the bohemian vibe of the collection. Statement jewellery in the form of laser cut neckpieces or wire forms added the touch of glam with the metallic. Ankle length boots completed the look to perfection.
Overall Mara Hoffman's collection was a display of a lot of well put together technique. The designer has dressed the ladies of the iconic fashion movie Sex and the City so you know she needs to be taken seriously!
Shutterstock