Pop singer Kimberly Cole looked scrumptious as she attended The Wanted official afterparty hosted by The Hollywood Agency & US Weekly at Lure Hollywood in Hollywood, California on November 18.
What she wore:
Pink mini dress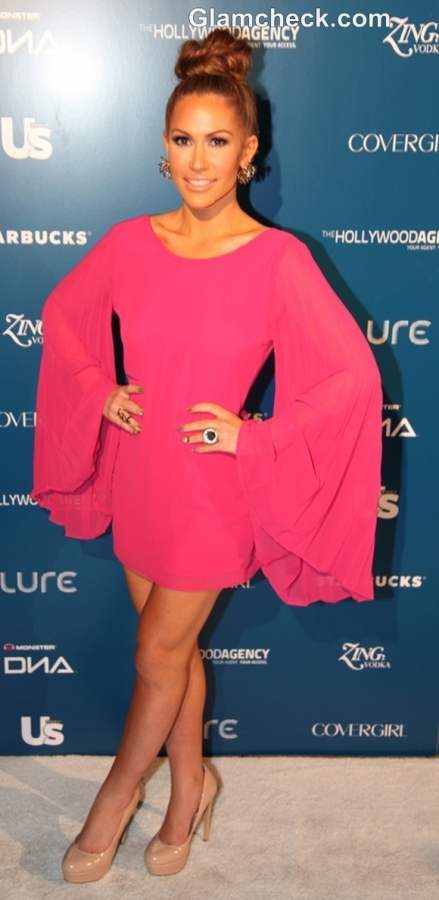 Kimberly Cole Retro in Pink at The Wanted Afterparty
The Smack You hitmaker offset her dusky skin tone in a gorgeous retro-style mini dress with humongous bell sleeves. Although plain, it's simply too cute!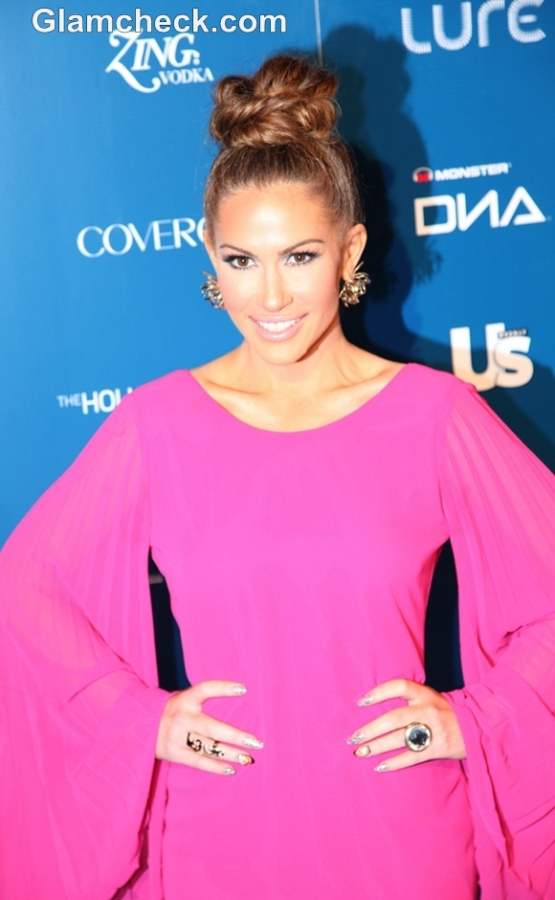 Kimberly Cole Retro at The Wanted Afterparty
We love how she accessorized with multiple rings, statement earrings and think the classy nude pumps bring a modern touch.
Hair and Makeup:
Topknot; natural makeup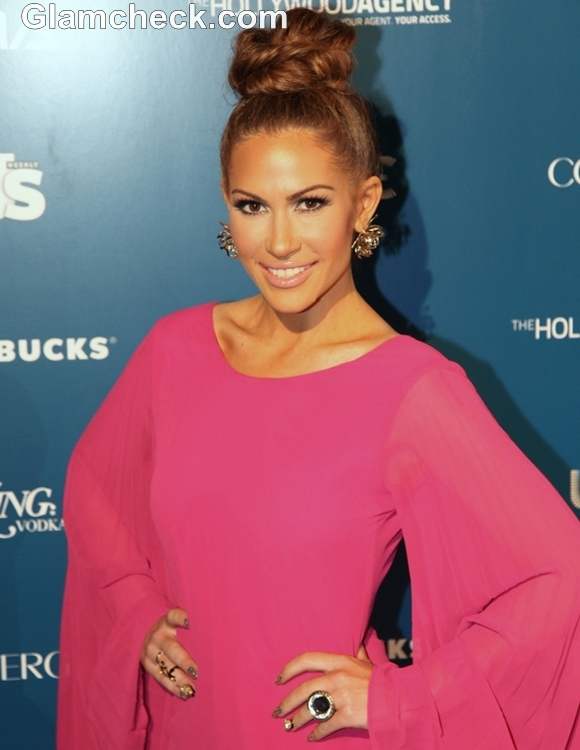 Kimberly Cole top knot hairstyle at The Wanted Afterparty
The yumminess of her ensemble didn't end with the outfit. She went on to impress with a very classy and sleek ballerina bun. So as not to overwhelm the look, she sported natural tones on her lips and cheeks but decided to go with lined peepers and heavily-mascarraed lashes.
A great look for any decade!
P R Photos