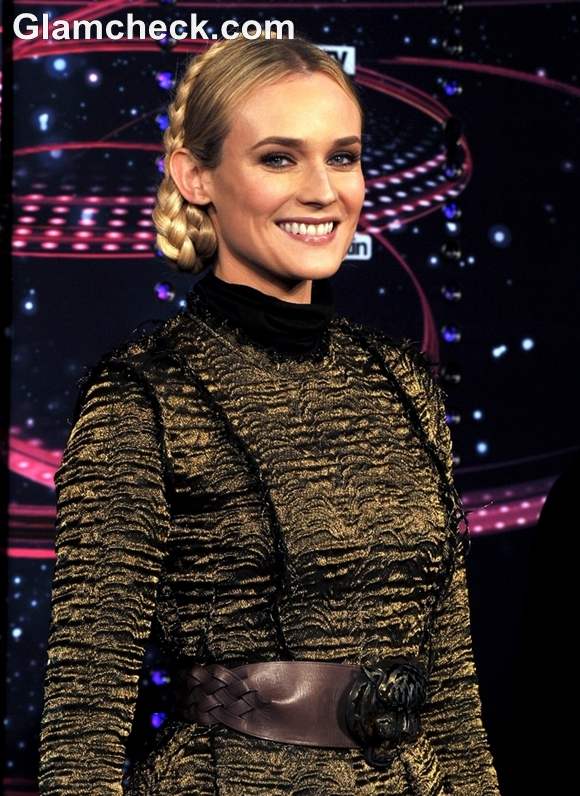 Hollywood actress Diane Kruger has done it again! She is just so chic that we know she always has some fab style tip to inspire us through her consistently well-put-together ensembles.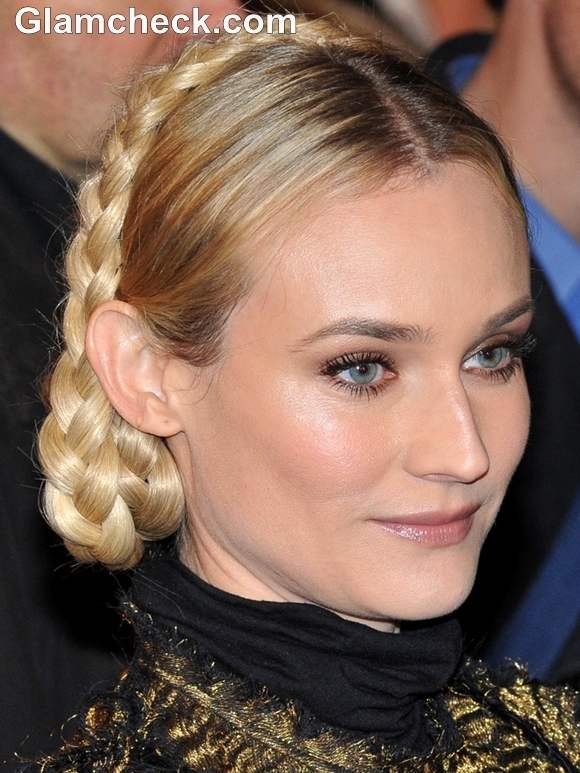 Diane Kruger Looped Braids hairstyle
As she switched on the Christmas Lights on the Champs-Elysees in Paris on November 21, we were blown away by the innate class of her hairstyle.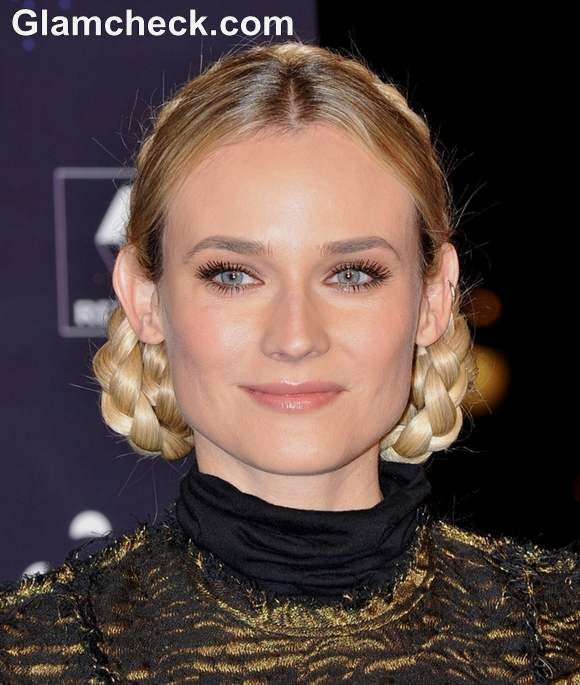 Diane Kruger hairstyle 2012 Looped Braids
The stylista parted her hair in the middle and the rest of it was swept to the back and fashioned into two separate plaits. The braids were then looped to give her a Princess Leia-esque look behind the ears while the bits of the braid that came up behind the crown peeked through to look like a little tiara.
Very pretty indeed!   
P R Photos