The 26 year old actress of the hit series, 'Being Human' was present at the season 3 premiere of the serial at the Paley Centre for Media in Beverly Hills, CA. Her co-stars, Kristen Hager and Sam Huntington, Sam Witwer were also present at the premiere along with the executive producer, Anna Fricke.
She Wore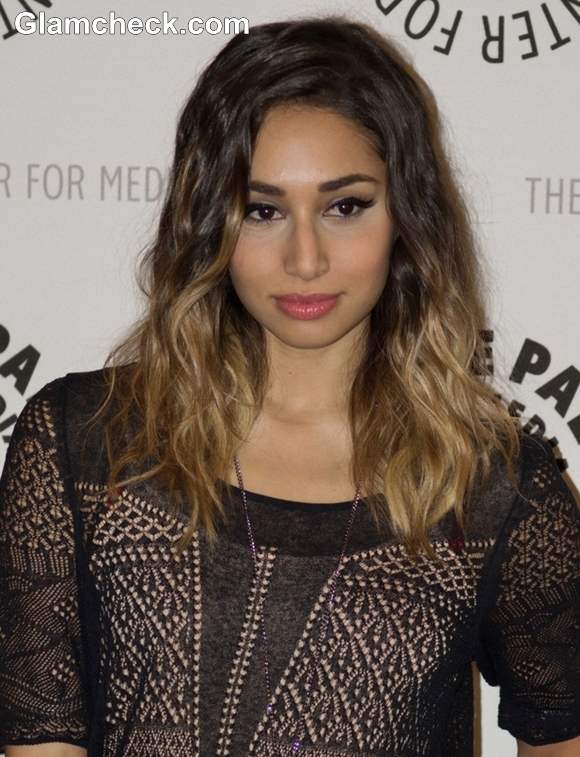 Meghan Rath 2013
The Canadian actress was spotted wearing a black lace maxi-dress complete with a winged-eye, pink lips and wavy locks.
Dishevelled Locks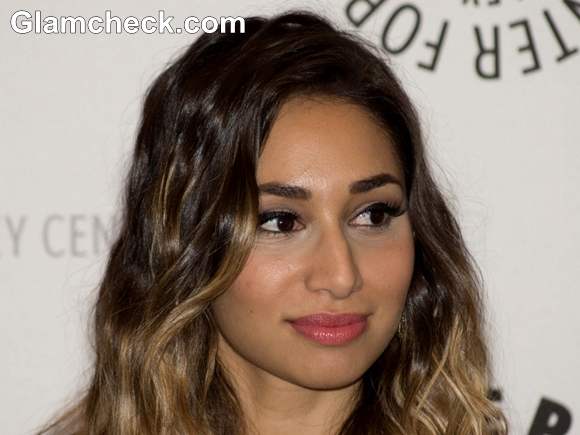 Meghan Rath
The Indo-Austrian actress is a 'looker' and you probably need to look at her twice to absorb her beauty. The dishevelled look of the actress created quite a stir on the red carpet. The undone wavy brown mane of the actress was kept shoulder-length with a zig-zag parting.
Get the Look
The wavy crop of hair can be yours for the taking with these simple steps; wet your hair with sprinkles of water and part of your hair in sections
Use a roller brush to roll the hair and blow-dry it
The sections should be blow-dried one by one and rolled with the brush
After the heat-set you can apply a shine-enhancing mousse
Now, just comb your hair with a wide-toothed brush and do a zig-zag parting
You are done for the night! Have a ball with this dishy look and make your love fall for you all over again! Rock it girls!
P R Photos