Layering is one of the biggest trends the 90's have imparted to the fashion circles. However, it is not just an aesthetic trend where you put together different entities of clothes to bring together a look but it imparts functionality as well. Layers keep you warm apart from contributing to a stylishly smart turnout which explains why it is such a rage in winters and that too for a perfectly apt reason!
The concept of layering can be misleadingly simple because it often is more of a challenge. There is a thin line between wearing too many clothes and wearing just enough to make everything to fall in place. Here's a look which can be your guide to use the concept in your favour.
The Look:
The approach of the look of to play with layers involving two different basic monochrome colours ,black & grey ,where most of the layers merge into one another often giving an illusion of lesser.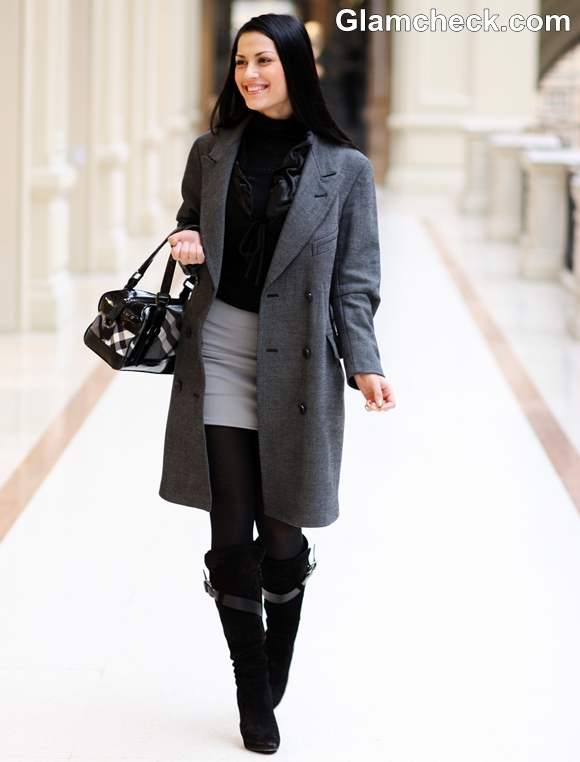 How to Layering Look for Winters 
Start with going for an all black look with a black polo neck, a trendy leather top to layer, black stockings and coal black suede boots. Use the classic separates in grey in the form of a mini skirt, double breasted over coat & the bag with check print to break the monotony and balance the all black look.
The look is neat with a minimal approach. The colour combination is a staple for winter.
Accessories: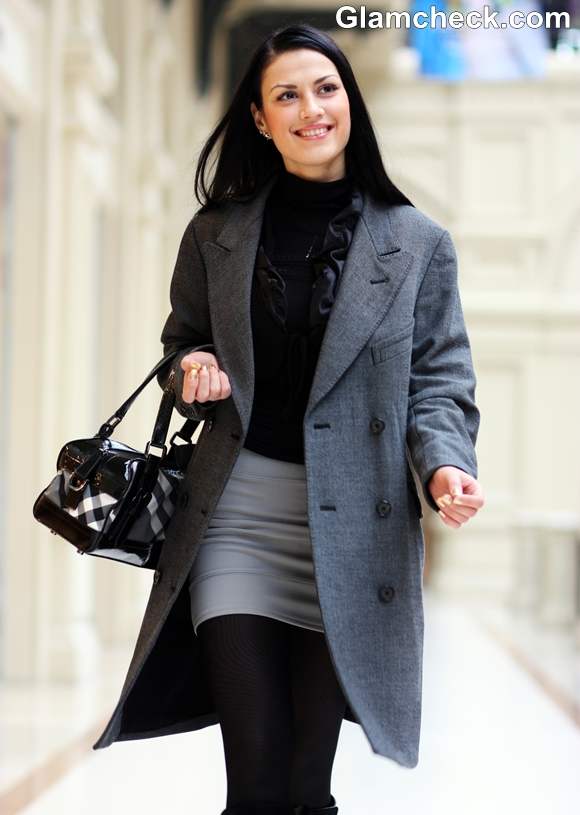 Layering Look for Winters
The look is simple but the elements that up the style value are accessories. The checked bag follows the colour scheme while adding  some texture to an otherwise a solid look. Complimenting it are the knee length boots with straps that definitely add some edge to the look, completing it in a stylish way.
Make Up & Hair: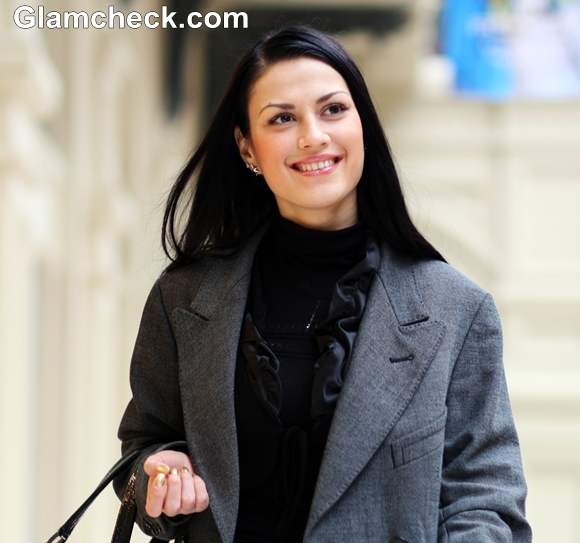 How to Perfect a Layering Look for Winters
With a strong focus on clothes and powerful accessories it is only wiser to have a basic minimal approach to make up and let the fresh winter skin do the talking. A nude lipstick along with defining your eyes is all that you will have to do. However, one can apply some blush on your cheeks to avoid a pale look.
Approach the hair with simplicity too. One can let loose as it will only keep you warmer. The is extremely trendy and high on style and let this be another reason for you to cherish the winters!
For more tips read :
How to Layer Clothes for Winter

Imagine yourself walking in sub zero temperature to your car on a freezing cold winter morning to go to your […]
Shutterstock