Hollywood actress Jessica Chastain has been parading one stunning ensemble after the other as she attends Paris Fashion Week Fall/Winter 2013 at the Grand Palais in Paris, France. Check her out as she made her way to the Chanel presentation on March 5.
What she wore:
Black pencil skirt with white blouse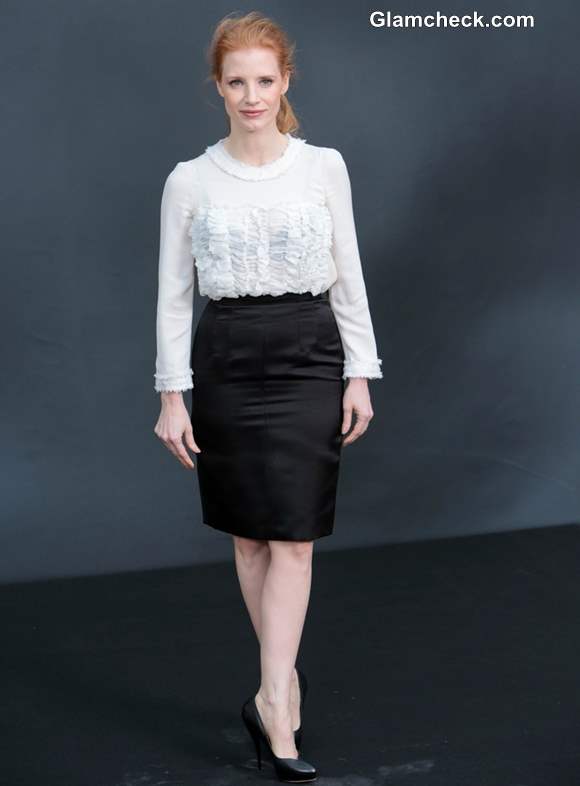 Jessica Chastain at Paris Fashion Week FW 2013 Chanel photocall
The redhead looked very chic indeed in a knee-length black pencil skirt paired with a full-sleeved ruffled and textured white top – both by Chanel, of course. Black pumps were her only accessory.
Doesn't she look simply divine? The classic look is updated so you don't even realise that this ensemble has been pulled off over and over by the most highly fashionable women for decades. Sometimes, the basics really are the best!
Hair and makeup:
Ponytail; minimal makeup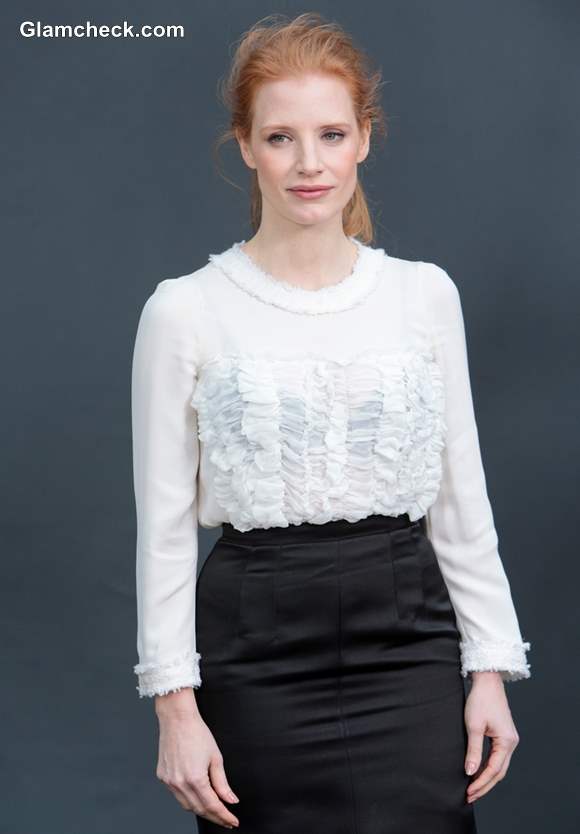 Jessica Chastain at Paris Fashion Week F/W 2013
It's thrilling how gorgeous her simple wavy ponytail looks despite being quite messy. An infusion of healthy color on her cheeks made her exquisite bone structure stand out. A muted rose lippie provided the finishing touch to her look.
P R Photos