There are few who dare to wear prints on the red carpet. And we're glad Naomi Watts took the chance because she pulled it off beautifully as she attended the premiere of "Sunlight Jr." at the 2013 Tribeca Film Festival at the BMCC Tribeca PAC in New York City, New York on April 20.
What she wore:
Printed dress by Alexander McQueen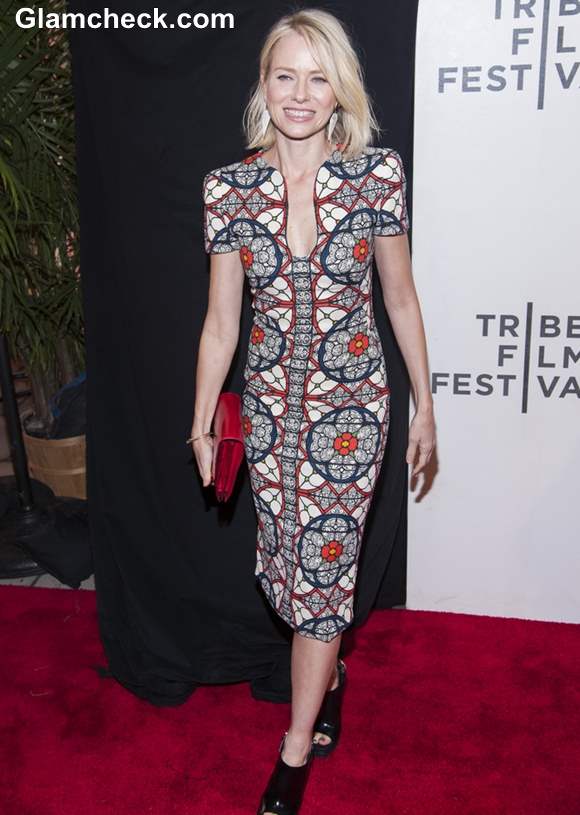 Naomi Watts Lively in Stained-Glass Dress
She really picked a winner from McQueen's Autumn/Winter 2013 Collection! The dress ended just below the knees and featured a titillating hairpin neckline. The stained-glass pattern on the fabric of the dress was the most appealing thing about her ensemble, giving her a very European vibe.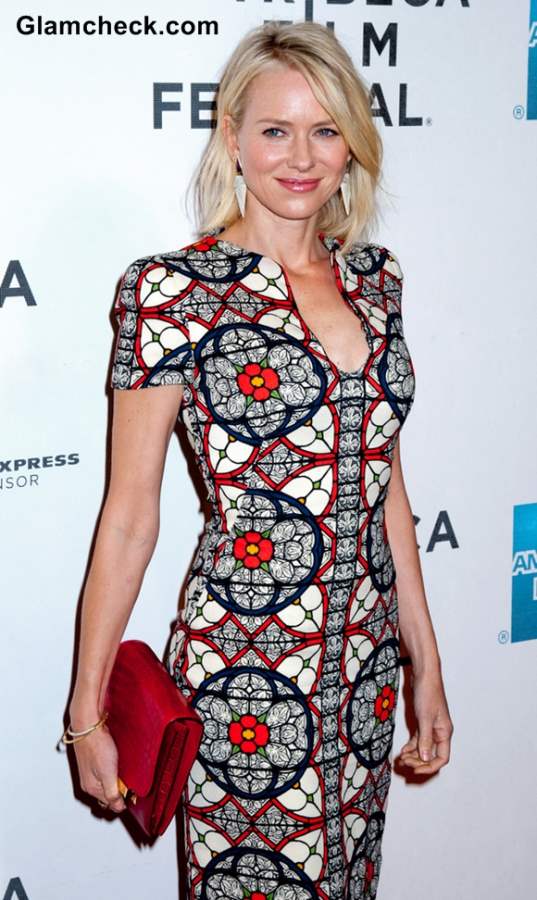 Naomi Watts 2013 in Stained-Glass Dress
It's a vivacious dress which is why it is regrettable that she picked the heavy, cloggy open-toed black platforms by Alexander Wang to accessorise with. A sleek pair of pumps, perhaps something colorful, would have been much better suited and would have done justice to the entire ensemble.
Her other accessories were more appropriate – an orange clutch from The Row and earrings by Monique Penn.
Hair and makeup:
Relaxed; fresh makeup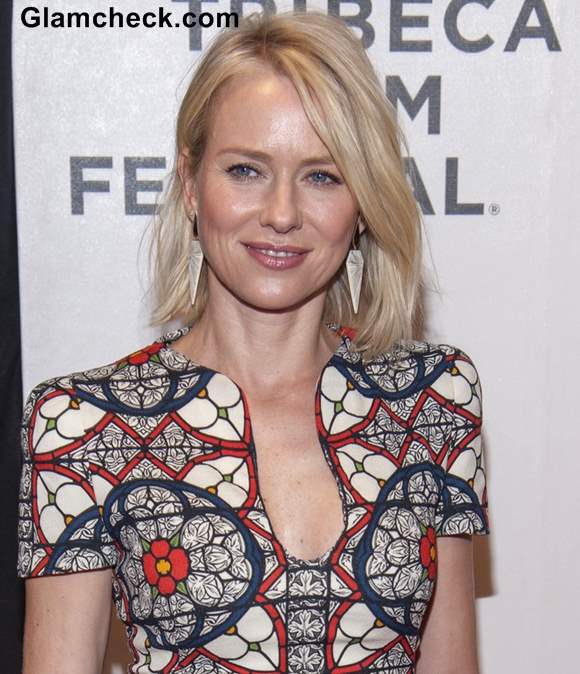 Naomi Watts 2013
Her makeup was a reflection of the light, vivacious tones of her outfit. A bit of orange bloomed on her cheeks, a subtle pink on her lips, and just a bit of liner to make her blue eyes pop.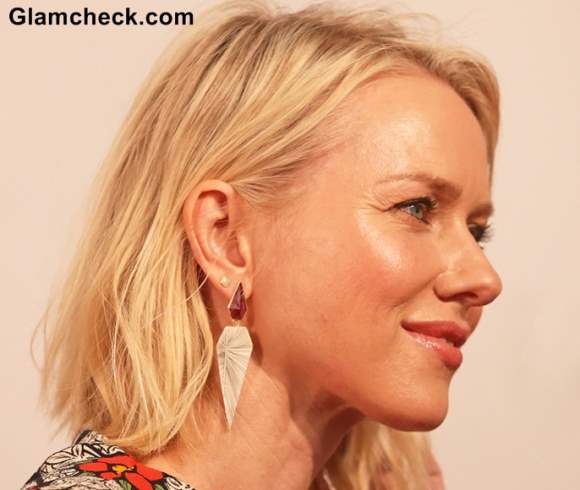 Naomi Watts
Her hairdo was rather alluring. Her grown-out bangs were tucked behind her ear, but otherwise there was no evidence of her hair being styled at all. It gave off a casual, relaxed feel that was really quite sexy.
P R Photos