If you have time to check out just one celeb hairdo a day, then we give our vote to actress Bella Thorne. Her outfits are undeniably lovely, but it's her hairstyles that really get us going. Case in point? The curly locks she sported at the Radio Disney Music Awards 2013 at the Nokia Theatre L.A. Live in Los Angeles, California on April 27.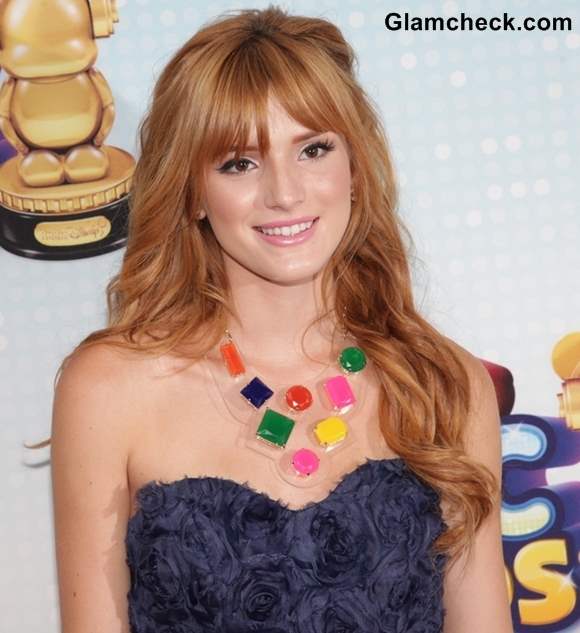 Bella Thorne Wows with Chic Hair & Colorful Neck Piece
She took a break from the updos, choosing to leave her fiery locks loose this time around. They were simply gorgeous as they cascaded in waves and curls down her shoulders, with the bulk of it making a statement down her back. And then, of course, there were her awesome bangs, combed over her forehead but split gently in the middle. If there was ever a face made for bangs, hers is it.
Bella's accessorizing choice is also worth noting. She sported a rather unique necklace – colotful squares and circles encased in a transparent setting so that it looked like the pieces were just laying on her skin. A striking visual that makes you want to keep looking back for more. 
P R Photos