If you want to know who was the best dressed at the 2013 White House Correspondents Association Dinner held at the Washington Hilton in Washington, DC on April 27, look no further than singer Katy Perry.
What she wore:
Emerald evening gown by Giambattista Valli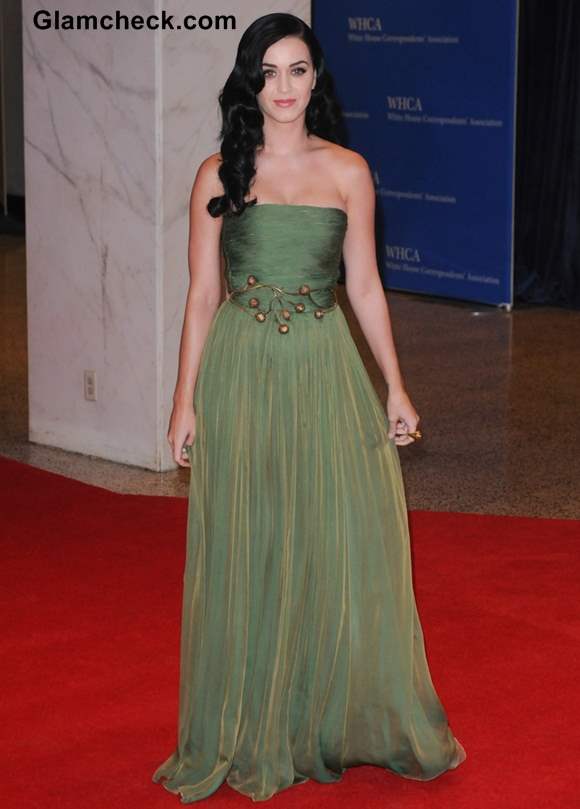 Katy Perry in Green Gown at White House Dinner 2013
Seriously, she looked like she'd just risen from the ocean in a burst of seafoam! She chose a strapless emerald-gold evening gown with gold detailing on the cinched-in waist. The skirt flared out a bit, in imitation of a waterfall.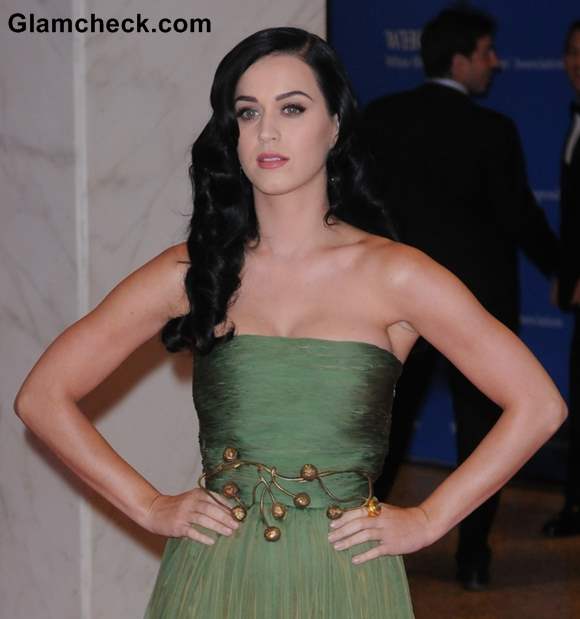 Katy Perry at White House Dinner
Forest nymph, sea goddess – all sorts of unearthly things of fantastical beauty come to mind on beholding Katy in this stunning number.
She wore only a matching statement ring to accessorize.
Hair and makeup:
Goddess curls; muted makeup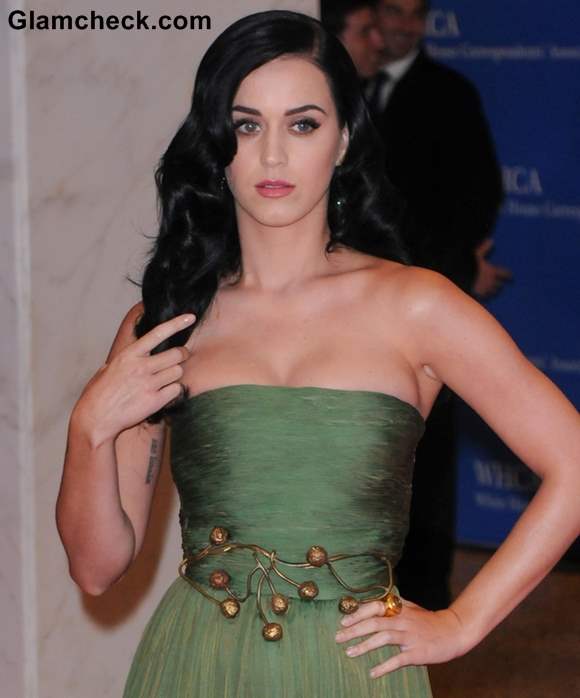 Katy Perry hair color 2013
That heavenly streak made its way to her hairdo too. Her raven locks – the color highlighted by the lovely gown – were styled in large but structured curls which made her look like something out of a painting. Winged eyes and subtle pink lips completed her look. 
P R Photos