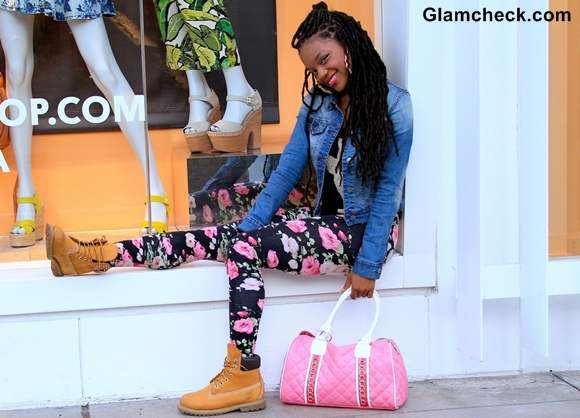 Actress Jaida-Iman Benjamin walked down The Grove in Los Angeles, California on May 27 for an exclusive photo shoot.
What she wore:
Floral leggings with sequinned top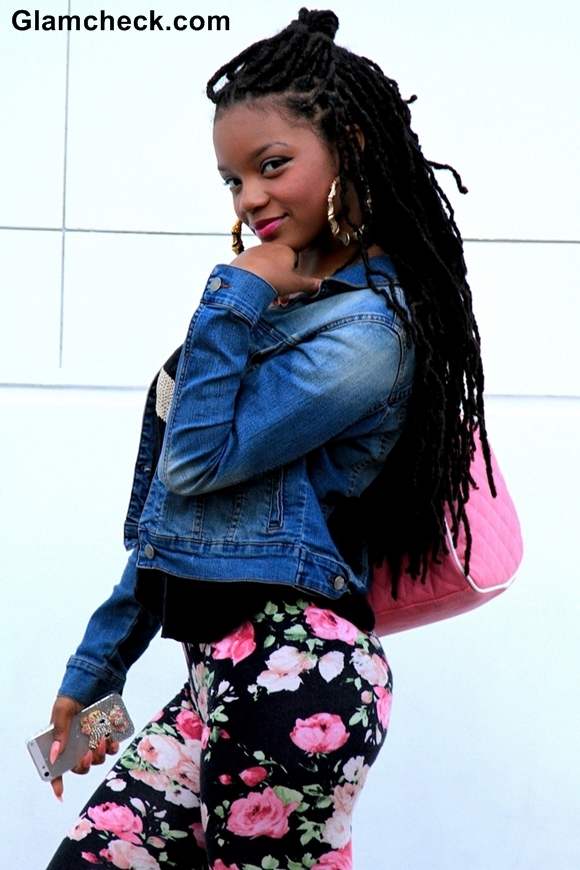 Jaida-Iman Benjamin Photoshoot 2013
The beauty sported a vibrant ensemble consisting of black leggings with an effusive floral print, a black top with a large cross emblazoned in sequins, and a blue WJ denim jacket to round it all off.
She accessorized the outfit with brown lace-up boots, huge bamboo hoop earrings and a pink handbag.
There are so many vibes to the ensemble – rocker chick, summery, girlie, tribal, fun – and what's incredible is how perfectly they play off each other rather than clashing.
Hair and Makeup:
Dreadlocks; defining makeup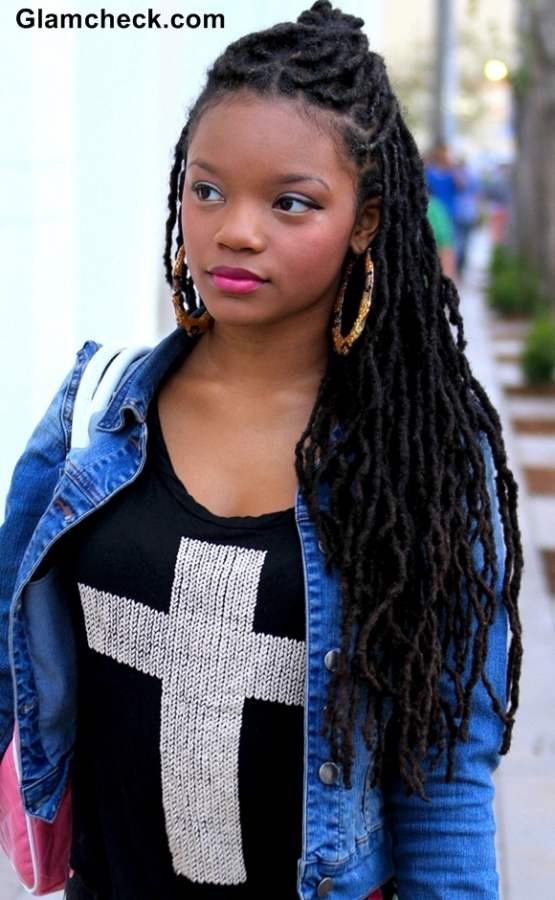 Jaida-Iman Benjamin Photoshoot
Jaida's definitely fond of pink as evidenced by the color making its presence felt in her outfit as well as her makeup. Her pink pointy manicure, her rosy cheeks and girlie pink mouth matched the tones of the shade in her ensemble. She completed the look with her dreadlocked hair styled half-up, half-down. 
P R Photos