It was a vision to behold at the Pronovias fashion show during Barcelona Bridal Week in May 2013. The venue was the Catalan National Museum of Art and the runway entrance was engulfed in a beautiful gold tree. The show started with the sounds of birds chirping, and two little kids running on the runway; rightly so, since the collection was entitled Jardin des Rêves translating to the Garden of Dreams.
The pristine gowns in tulle, intricate laces, the glittering embellishments, flower and feather appliques, matching embroideries, floor sweeping hemlines and the astonishing head gears all, indeed made us all dreamy and transport us to utopia. It was a bride fairyland and all aboard came back with a magical gleam in the eye. Famous faces like Bar Refaeli sat front row in the show and supermodel Karoline Kurkova looked splendid on the catwalk.
Though what caught our eye the most were the head gears ranging from romantic, glamorous to downright dramatic. It seems designer Manuel Mota went to great lengths to showcase his visions in a wholesome way with these head accessories.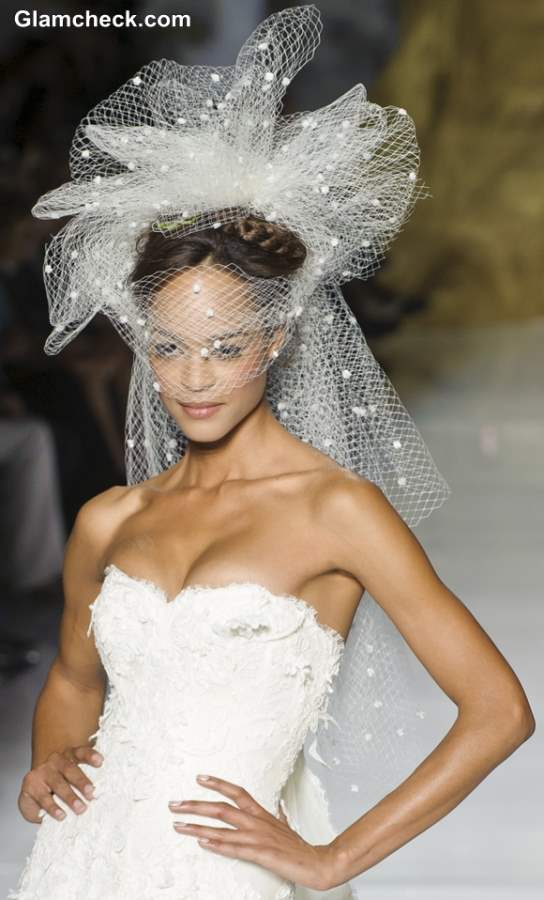 Glamorous Bridal Head Gears 2013 fall winter at Pronovias
You can see white Bridal veils and nets on any catwalk but Manuel went a step ahead to introduce gold as well, much like the enormous tree that formed the backdrop. Gold flowers and the sophisticated organza silk bows set the mood rolling and offered a great glamorous contrast to the romantic gowns. Who could have imagined otherwise that the two colors will complement each other so well?
Bridal Head Gears 2013 fall winter at Pronovias
But not all head gears were gold in color; there was a heavy use of conventional white too, though very creatively. One of our personal favorite is the profoundly wide brimmed hat with flowers creatively peeping out. And there was not one, but many looks with different hats showcased on the runway.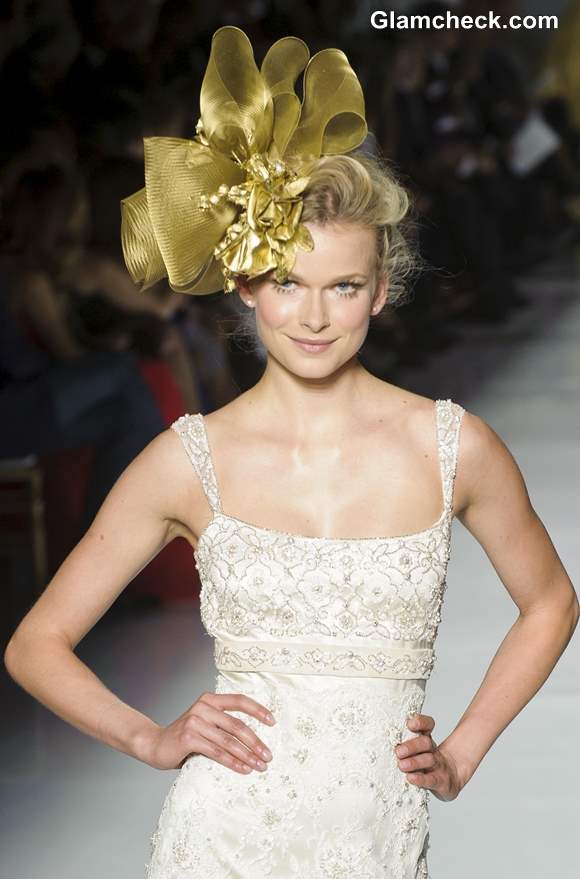 Bridal Head Gears 2013 fall winter Pronovias
These hats were crafted in luxurious materials like satin and lace to match the equally fine gowns. And if a wide brimmed one feels too over-the top to you, the minimal structured hat with a few flowers in one look, felt exceedingly chic and contemporary.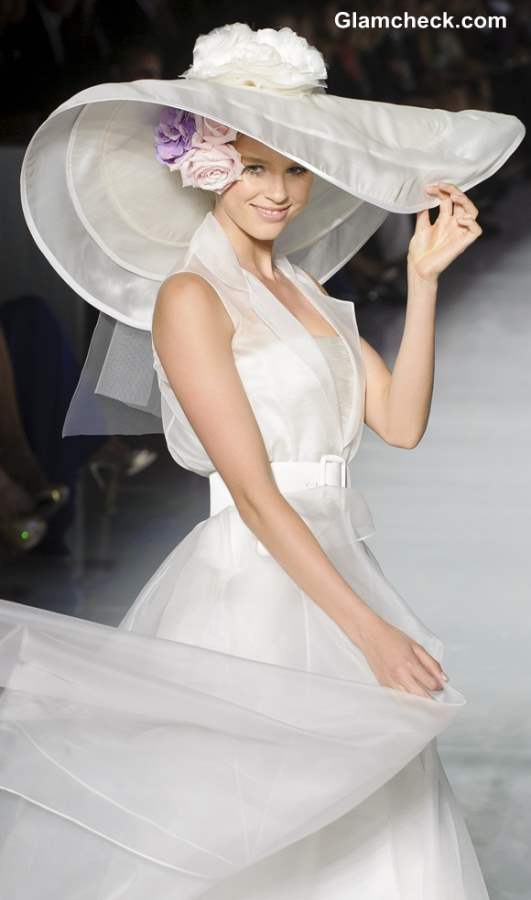 Bridal Head Gears 2013 Pronovias
The flowers used to adorn the model's heads ranged from creamy whites to sugary pinks and pastel lilacs to soft yellows, in color. On others, complex see-through nets were draped in such a way so as to add drama to the look and add an intense appeal.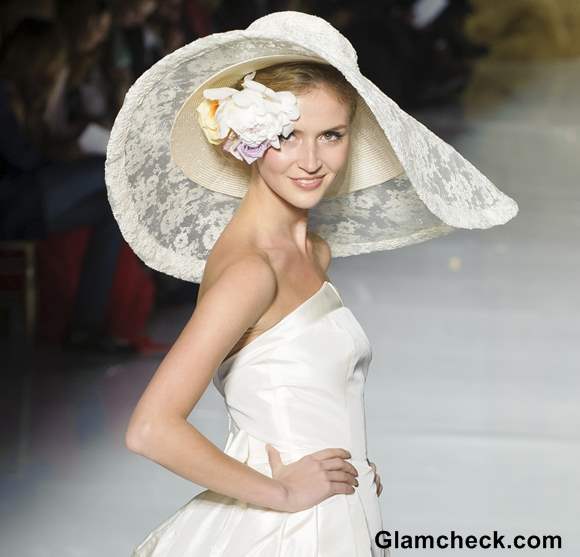 Bride Head Gears 2013 Pronovias
Not a single look was sent sans head accessories, subtle or bold, head gears were omnipresent.
Bride lace hats 2013 Pronovias
It would really be any bride's dream come true to wear one of these exquisite gowns and head gears on her big day. The elegant, ethereal and fanciful imagery of the designs sticks to you.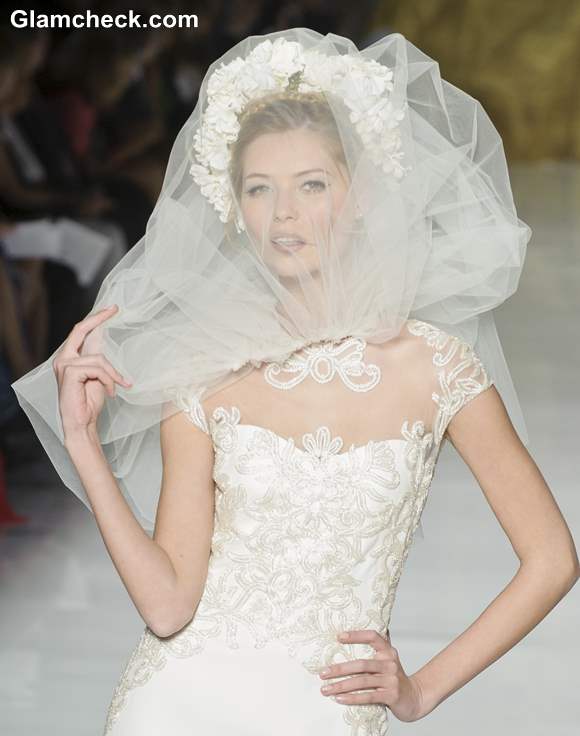 Bride net veils 2013 Pronovias
But beyond that, there were also some trends for the bridal wear this season that were created at this show. Peplum gowns, belted gowns and shorter bride dresses with longer trains were among the most captivating ones. Over all, the Pronovias show was breathtaking.
Shutterstock