Forget monochrome, if you really want to make a statement, there's nothing like glorious colors! And if you know how to team more than one color so your clothes speak without being garish, then nothing like it.
Garcelle Beauvais and Lisa Rinna both had the same idea as they attended the 2013 Plush Show at the Hyatt Regency Century Plaza Hotel in Century City, California on June 9.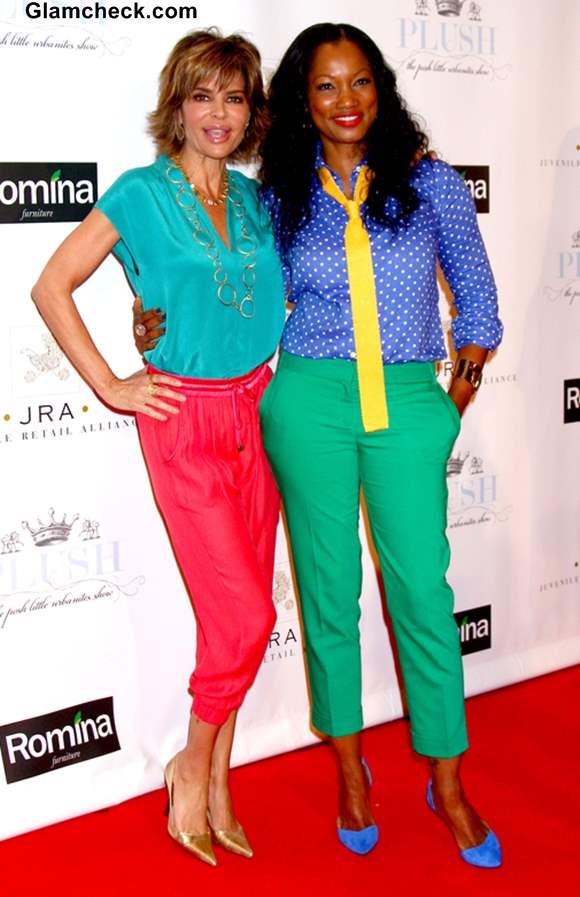 Color Block outfits 2013-Garcelle Beauvais & Lisa Rinna
Both lovely ladies decided to color block their outfits for a couple of really stunning ensembles.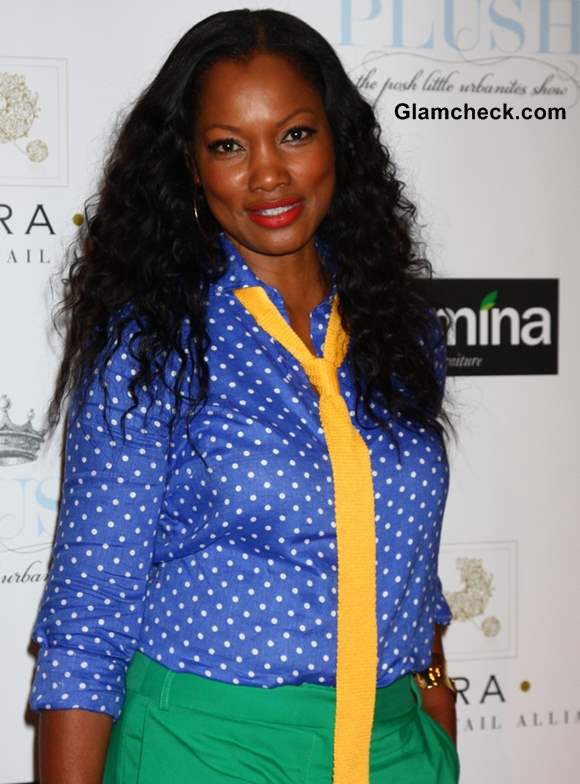 Garcelle Beauvais sported emerald green cropped pants and a blue front-buttoned shirt with white polka dots.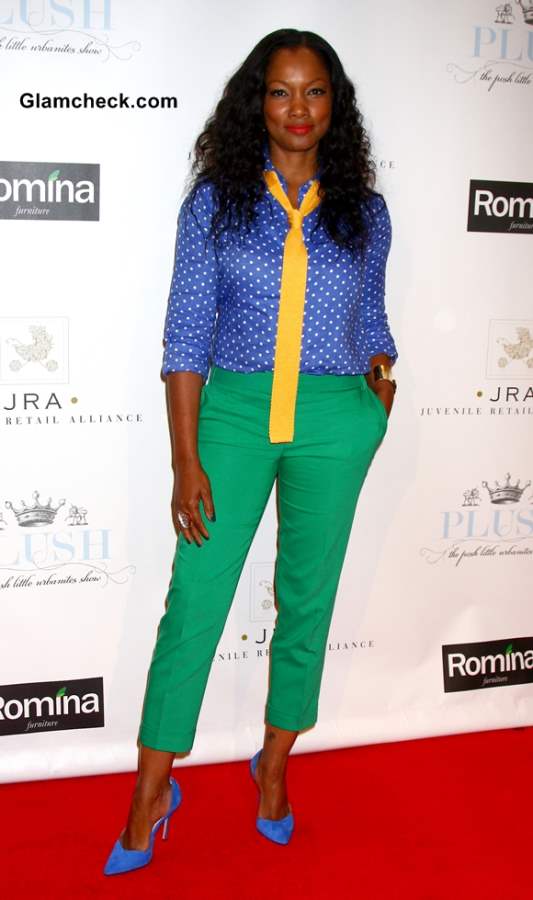 Garcelle Beauvais – Color Blocked Outfit in Green Blue & Yellow
A blazing yellow tie added an unexpected and much-welcome burst of loud color to the look.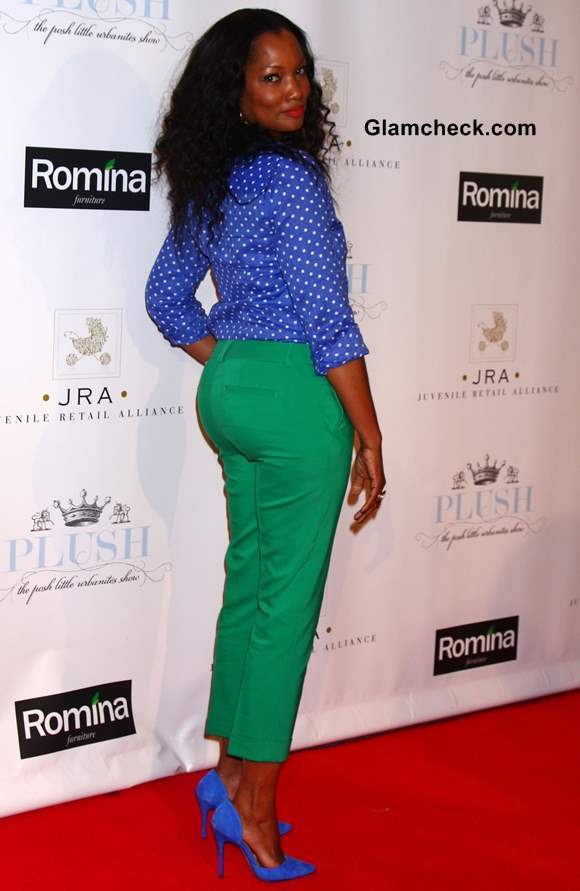 Color Blocked Outfit in Green Blue & Yellow
She accessorized the outfit with blue pointy pumps, a gold cuff bracelet and large gold hoop earrings. With her curly hair left loose from an off-center parting, red lips and defined eyes, Garcelle was flawless from head to toe.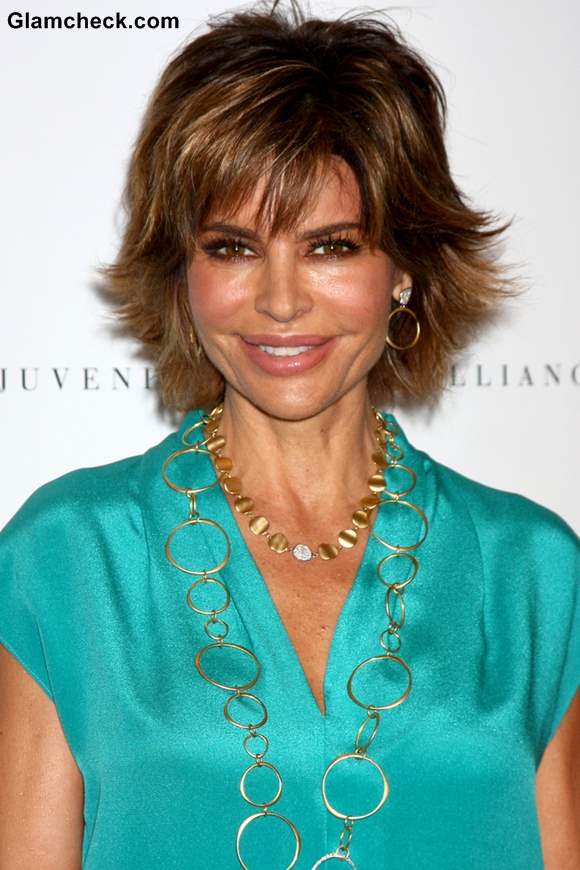 Lisa Rinna was just as alluring in loose-fitting coral pants and a gorgeous satin turquoise blouse.
Lisa Rinna – Color Blocked Outfit in Coral Pants Satin Turquoise Blouse
All her accessories were gold from her statement necklace, bracelet and rings to her sassy pointy pumps.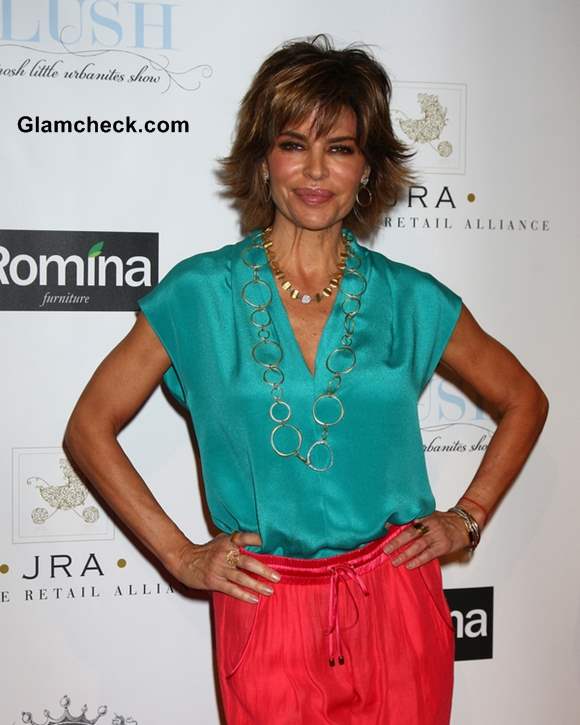 Lisa Rinna Color Blocked Outfit – Coral &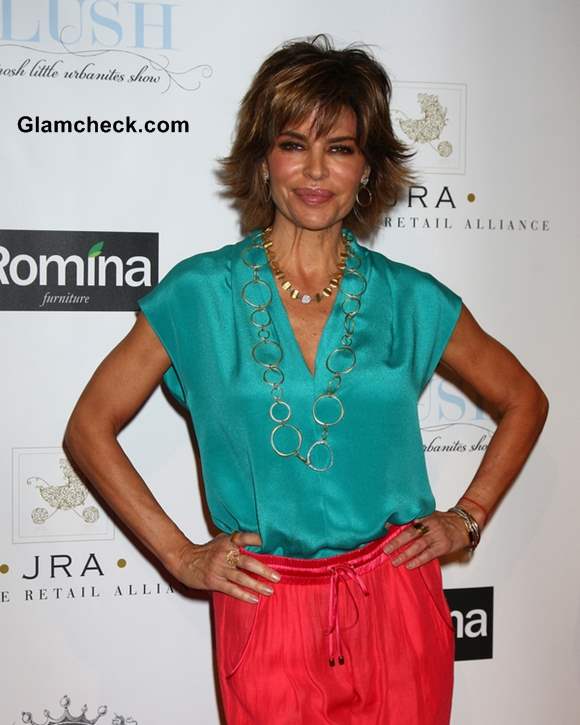 Turquoise
A youthful flicked bob and minimal but glam makeup completed her almost-Bohemian look. 
Shutterstock