It may have been Jane Fonda they were honouring at the 2014 American Film Institute's Life Achievement Awards at the Dolby Theatre, Hollywood on June 5, 2014, but it was Eva Longoria's hairdo that caught our eye.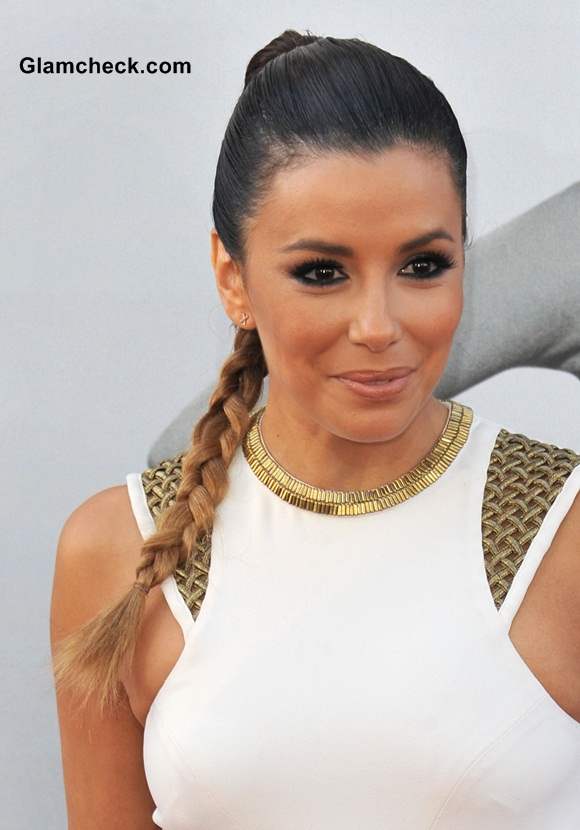 Eva Longoria Sports Bun-braid at AFIs Life Achievement Awards 2014
The latina beauty's dark locks were swept back real slick and first fashioned into a small bun that then progressed out into a braid which she swept over one shoulder. The do itself was pretty awesome, but what lent it some more brownie points were the lighter, almost-blonde tones on the lower half of the braid.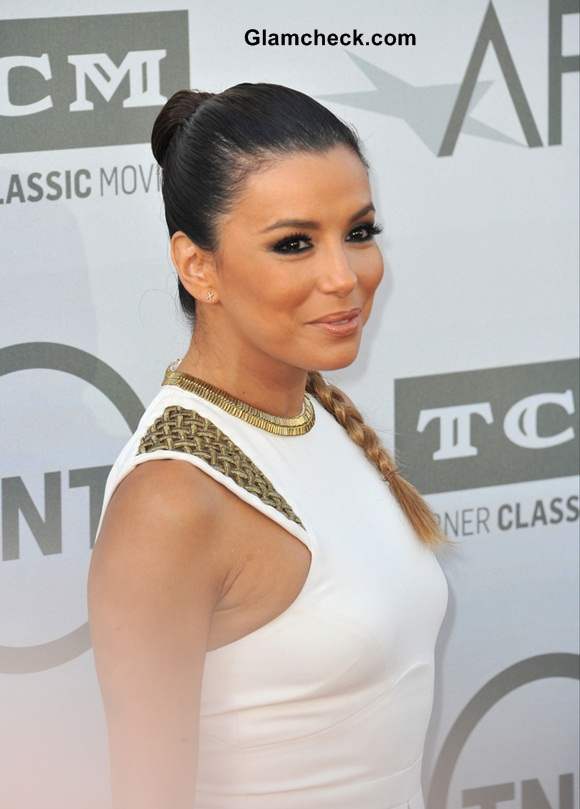 Eva Longoria Bun-braid Hairstyle
The hairstyle is sweet but chic, evoking a girl-woman charm that is irresistible.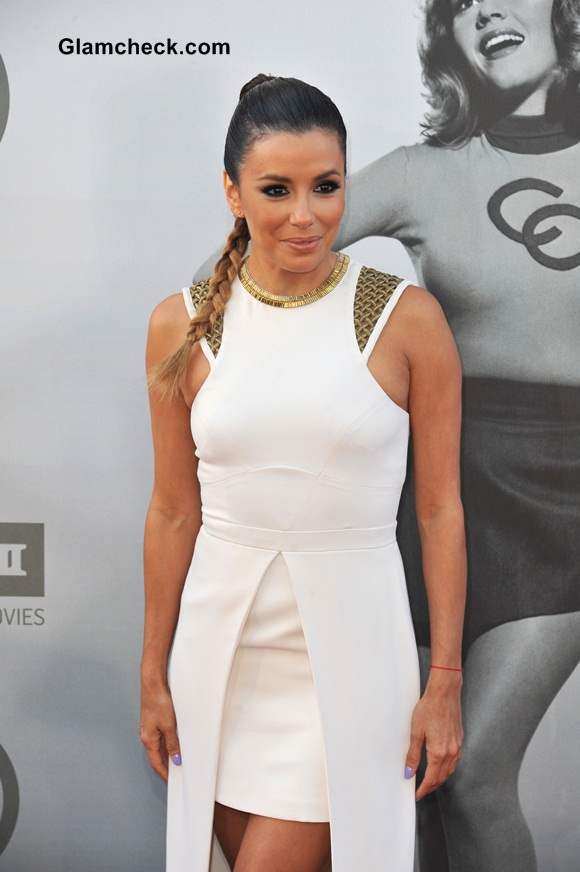 Eva Longoria at AFIs Life Achievement Awards 2014
Image: Shutterstock