Getting one's hair dyed in an alternative color was once thought to be reserved only for the bold and edgy lot. Thankfully, the new trend that took shape in these last few years call out to a more fun, adventurous and creative color challenge. We, as usual, turn to the fashion forward celebrities for the latest dip-dye, ombre or rainbow hair color trends. On our hair inspiration board today, we've pinned Bonnie McKee's red carpet appearance at the International Film Fashion Awards 2015.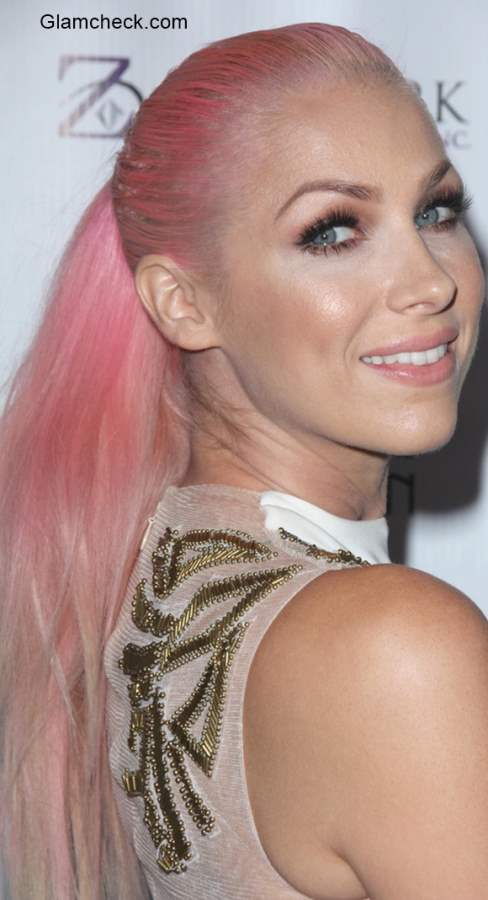 Celeb Pink Hair Color – Bonnie McKee
Bonnie McKee has always managed to give fashionistas and stylists major hair color goals time and again. Her appearance at the Saban Theater, Los Angeles CA on October 25th was no different, she has got girls running to the salon for major hair makeovers!
Instead of the bright and striking colors that we often see her sport, Bonnie McKee, this time, decided on a softer and warmer pastel hued pink. It was neither OTT nor extremely subtle, the pink just about grazed the surface to give out a beautiful ombre mixed with highlights effect. The simple and elegant ponytail that she opted for added to the whole dreamy effect.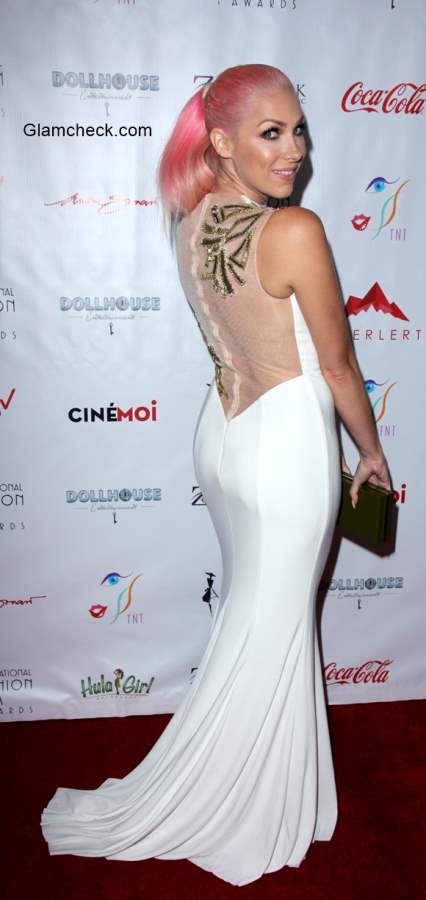 Pink Hair Color Bonnie McKee
The fashionista clearly understood that with hair as such there, any bold makeup or outfit would prove distracting. Thus, nude makeup with doll like lashes, a sans-jewellery look and a stunning white evening gown completed Bonnie McKee's jaw-dropping gorgeous look.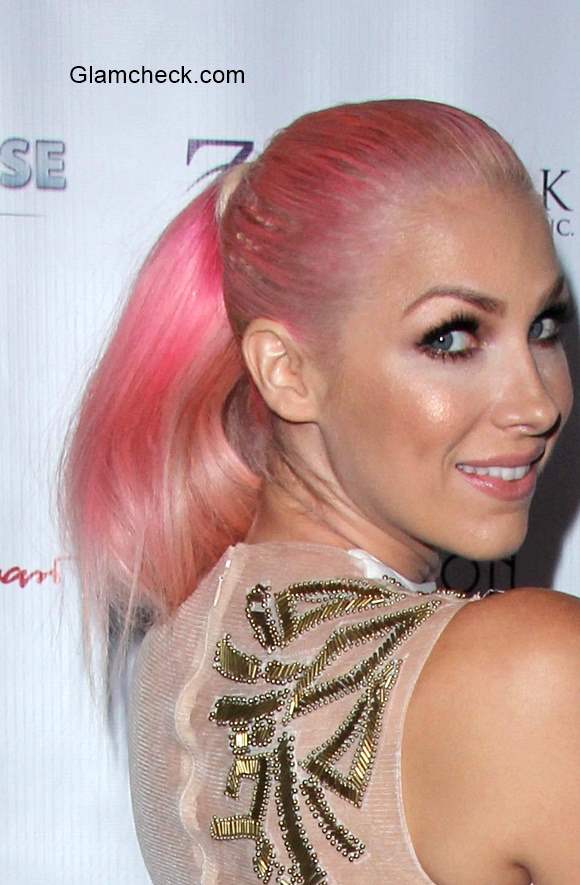 Pink Hair Color
Image: Shutterstock