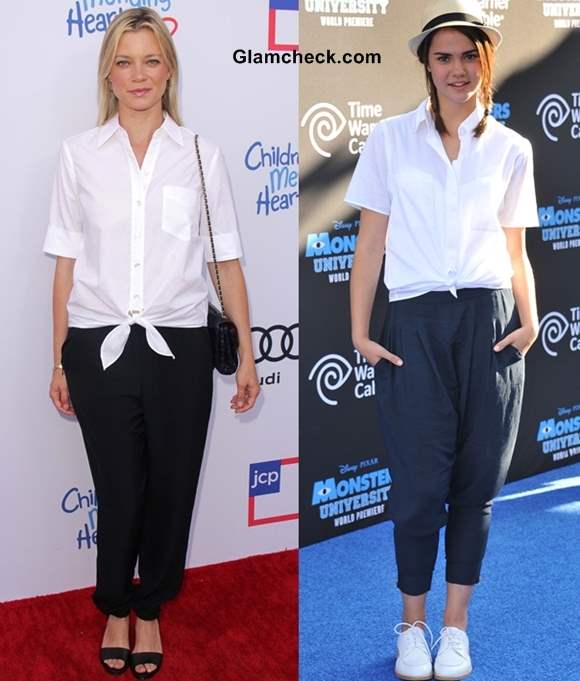 Style Poll Knotted White Shirt
Both Amy Smart and Maia Mitchell sported white shirts at two separate events recently. A white shirt is a quintessential part of any wardrobe, but these two lovely ladies took even this classic up a notch by donning them with knots around the hips.
The knot always makes us think nautical, and Maia must have agreed as she paired hers with navy blue pants.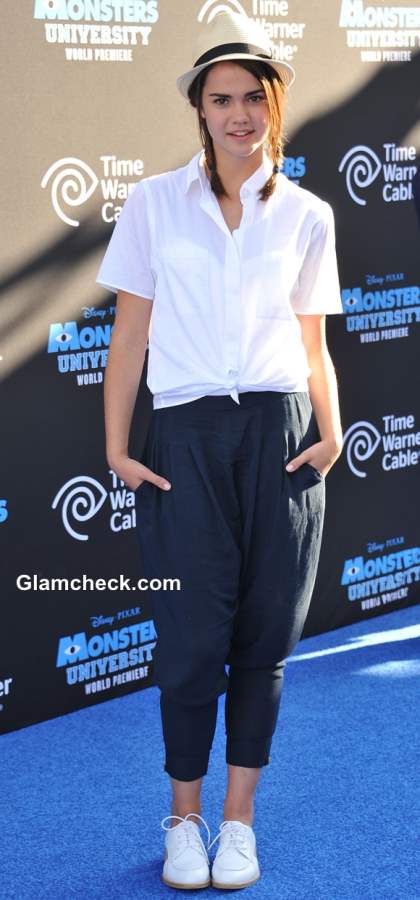 Maia Mitchell in Knotted White Shirt 2013
The rest of her ensemble consisted of a fedora hat and white trainers, both infusing such diverse elements into her look that you could attribute a range of interpretation to it.
As for Amy, her white knotted shirt appeared mature and somehow more elegant in spite of being exactly the same as Maia's thanks to the black pants, black sandals and black purse that made up her ensemble.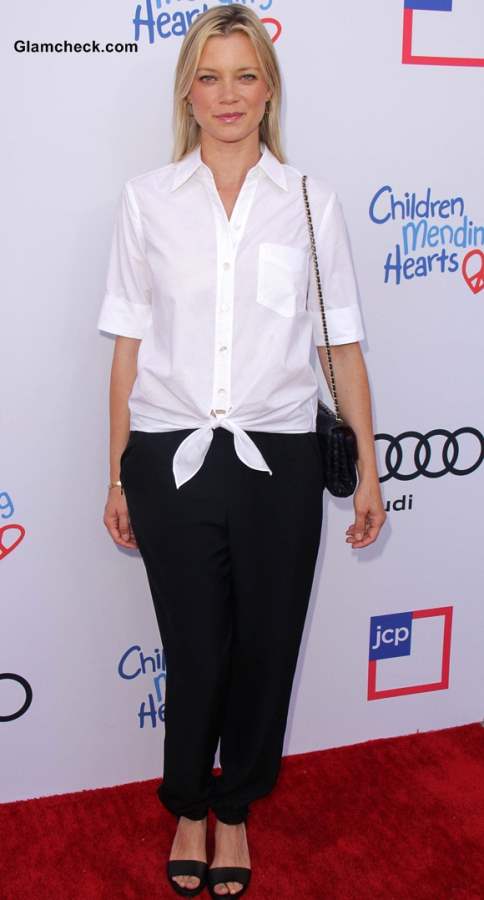 Knotted White Shirt 2013 Amy 
Only white could encapsulate both looks so completely, and only a white shirt of the knotted variety could have brought out the slightly quirky vibe that is common to both.
The knotted white shirt is an excellent alternative to the regular kind. That one knot is all it takes to make your look less formal and more fun, less humdrum and more lively, less…. you get the picture. It's basically a contemporary take on a classic, and we love it!
Who do you think wore the knotted white shirt best? Would you go for a spirited look like Maia or are you more drawn to the composed air of Amy's attire? 
Shutterstock